Digital music and sounds are produced on computers with the help of a digital audio workstation (DAW software). If you are delving into this world for the first time and would like to do it right, at least you need the right tools:
10. Acoustica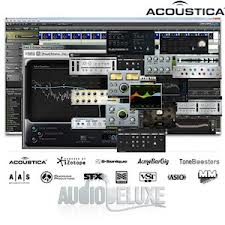 Acon Digital introduces Acoustica, the DAW software with an intuitive interface that works in unbelievable speed, ease and accuracy. Choose it now and enjoy its amazing features that include audio restoration, multitrack editing, processing and analysis tools. Produce ultimate quality audio with sampling rates up to 384 kHz, resolutions up to 32 bit and surround-sound recording and editing at 5.1 and 7.1.
Price: Acoustica Standard costs $39.90 while Acoustica Premium is available at $119.90
9. Ardour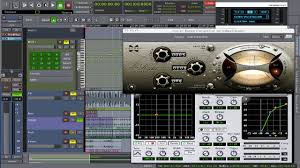 For artists looking to record, edit and mix music, this DAW software for Linux and OS X is heaven sent. Whether you are an audio engineer, musician, soundtrack editor or composer, Ardour is going to be perfect. It supports all kinds of hardware and showcases flexible recording capacity, so that you can import your finished product to any formats such as FLAC, WAV, AIFF, CAF and BWF.
Price: Free demo without plug-ins or download the complete program for as low as $1 per month.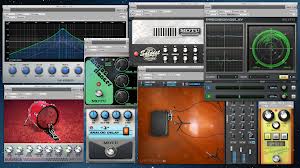 Digital Performer 8 is a sophisticated DAW software that combines creativity and technical function. Produce music using MIDI, audio or virtual instruments from a consolidated window and choose a perfect theme and setting so that you can completely exercise your creativity. It helps you transfer your work to musical sheet, so that you can be truly productive.
7. Mixbus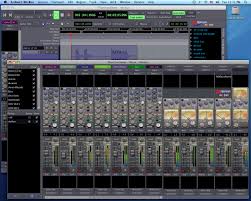 Mixbus is a full-featured DAW software that comes with "true analog mixing" so that you can create professional-level music. Compared to other systems, it sounds better, is open-source and ultra-compatible with different operating systems and plug-ins. It has a "knob per function" mixer layout, unlimited stereo or mono input channels and comprehensive "at-a-glance" metering.
6. n-Track7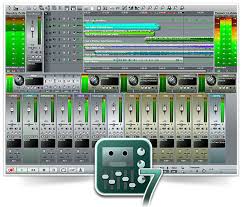 Fancy having a recording studio in your computer? With n-Track7, you get the DAW software that does it all: recording, editing and mixing your music. Exercise creativity by applying various effects to your masterpiece and conveniently burn your finished product on CDs or mp3 files.
5. Reaper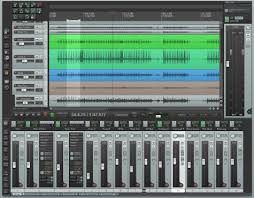 Reaper is a DAW software that is capable of complete multitrack audio and MIDI recording. Use it for editing, processing, mixing and mastering. Reaper allows users to layer recorded tracks and conveniently works on different hardware and plug-ins.
Price: $60 for discounted license or $225 for full license.
4. Samplitude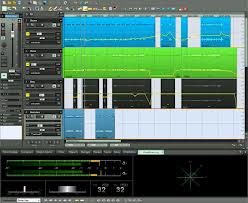 If you are working on uncompromised audio productions, Samplitude is the DAW software for the job. It is helpful from start to finish: arranging, recording, editing, mixing, mastering and CD/DVD authoring. It has a full customizable interface that could be installed with different plug-ins, so that you can turn your computer into a professional music studio.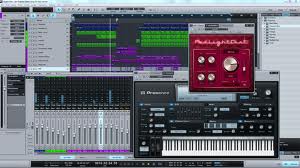 From Presonus comes Studio One Free, the DAW software made for beginners. It has a single-window interface and comes with a powerful drag-and-drop function. It has unlimited FX channels; unlimited audio and instrument tracks; and unlimited inserts and sends so you can work easily. It has everything you need in a system—and more!
2. Traverso DAW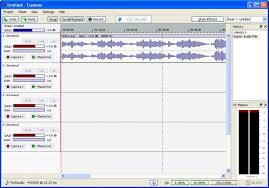 This DAW software is a perfect audio recording and editing program that supports single use, band, ensemble and orchestra sound musical arrangements. It is highly scalable and can even be used on a notebook, proving true flexibility.
1. Zynewave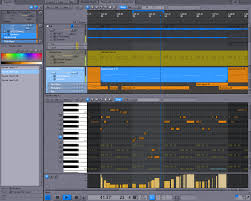 Zynewave introduces Podium, the DAW software that boasts modernity and true function. It could be used for recording and editing of MIDI and audio, and includes a wide array of instruments and plug-ins for your use.
A DAW software is a computer program that enables a person to record, edit and playback digital audio. If you are ready to make fantastic music and you would like to do things right, make sure to download the right program today!