Are you tired of struggling to juggle all your expenses? It should not matter if you have little or a lot of money to work with; knowing where and how every penny is spent puts you in control of your finances.
Through the help of a budget software, you can efficiently allot money for everything: bills, expenses, insurance, leisure, emergency and savings.
A budget software watches over your wallet, so that you do not get lost with all the spending you are doing. The following are some examples of such:
10. Budget Pulse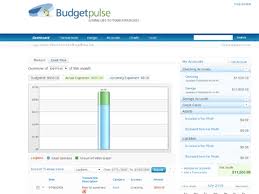 With Budget Pulse's easy-to-use dashboard, you will be able to ease through your budgeting functions. It is a complete system that gives you the chance to use advanced money management tools, instant net worth calculations, data import and export functions, online fundraising and comprehensive graphs.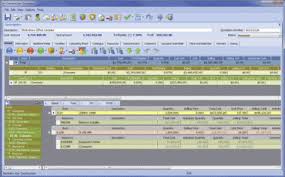 Centage's Budget Maestro is an easy-to-use budget software that may be used for personal and business purposes. It makes use of next-generation formula-free budgeting that allows you to make creative financial decisions.
It is the most sophisticated business budget software that helps manage revenue and cost of sales; payroll and debt planning; capital assets planning and so forth. Take a 3-minute tour and a free product webinar, and get a feel of its magnificence for your business.
8. Mint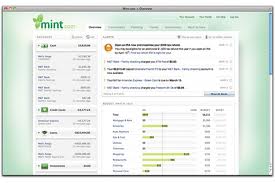 Mint offers a completely free budget software that will help you gain a better understanding of your money by keeping all your accounts in one place. It is an online software that helps you build financial goals; helps you stick to a financial plan; and conveniently keeps you up-to-date through alerts and reminders.
7. MoneyStrands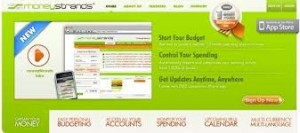 MoneyStrands is the perfect budget software that allows you to be the captain of your own money. Use it to plan your 12-month budget within minutes and control all your accounts from one place.
Sign-up now and enjoy this multi-language and multi-currency software with features that include: financial reporting and analysis; timely alerts; debt and fees managements; mobile access and savings recommendations—all following an easy-setup and bank-level security.
6. Mvelopes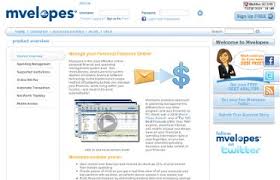 The traditional method of budgeting made use of envelopes to segregate income so that they are properly allotted towards bills, expenses and so forth. Mvelopes does the same thing so that you can live within your income in the most efficient way possible.
It is an online-based budget software that helps you control finances and gain as much as 10% of your money from hidden expenses. Use it for free and enjoy features such as transaction syncing, emergency fund building and mobile accessibility.
5. NeoBudget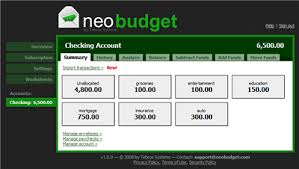 With NeoBudget's budget software, you explore the use of virtual envelopes to control your money. It permits mobile accessibility, so you can access your budget from anywhere and get assistance for all kinds of things: debt payments, online banking, emergency funding and even Christmas savings.
Price: Free Basic Plan (1 bank account and 10 envelopes); or upgrade to Standard Plan at $4 per month, $19 per 6 months and $38 per year.
4. PearBudget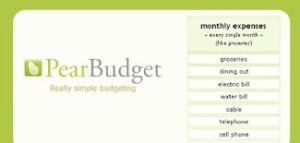 PearBudget offers simplified budgeting functions through features like easy customization, easy system setup, security and affordability.
Price: $4.95 monthly (with trial session)
3. Quicken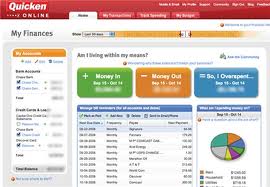 Quicken is a sophisticated budget software that conveniently connects you to your bank accounts in just one click.
Plan your budget and conveniently categorize your expenses; and get a picture of your true financial status through their forecasts. Store copies of your receipts and enjoy the regular finance tips they provide, so that you can gain better control over your money.
Price: $39.99 Starter, $74.99 Deluxe and $104.99 Premier (with a 100% money back guarantee)
2. Tagetik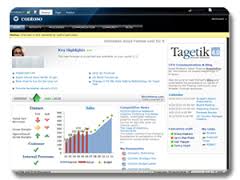 Tagetik promises efficiency and productivity in budgeting, planning and forecasting. Choose them today and enjoy access to driver-based and integrated planning that systematizes workflow, cash flow and other financial functions.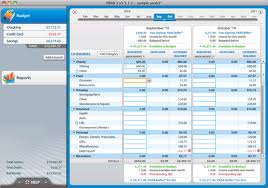 Everyone needs a budget and with the help of You Need a Budget (YNAB), you no longer have to live the vicious cycle of going from paycheck to paycheck. Get budget solutions to cover larger and infrequent bills; plan a perfect savings scheme to reach your goals; and start a record of all your expenses. All of that is also available in cloud format, so you can organize your finances through your iPhone or Android gadget.
Price: $60 (with a 34-day full functioning demo and a free online class)
It is easy for one to get lost in his finances, especially when there is no sense of order. A budget software with built-in features to help you manage everything that goes in and out, will not only help keep track of your money, it will also help you make the most out of it. Are you ready to gain financial freedom?