Accessing a computer remotely has several benefits. For instance, if there are some files that you wish to access on your home computer while at work, this can easily be done through remote access. If your friend needs help in changing his computer settings or simple troubleshooting, you can do the steps even when you are on a different location. It can also be used in monitoring employees or team members to ensure that they are following the work guidelines. There are remote access applications that you can purchase. However, if you don't want to spend anything, there are free remote access software that you can try.
10. Symantec pcAnywhere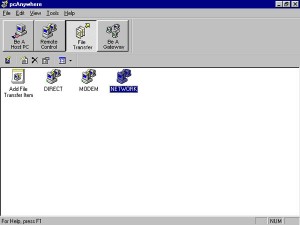 Symantec pcAnywhere is a reliable and secured remote access application that you can use within 30 days for free. For a whole month, you can enjoy the convenience it brings as you can access another computer remotely, whether it's Windows, Mac or Linux. After 30 days, you need to purchase the software if you wish to continue using it. To connect to another computer, both systems should be running the application. A password is needed in order to make the connection. This makes it safe, as other computers will not be able to access your computer unless they have the password.
9. GoToMyPC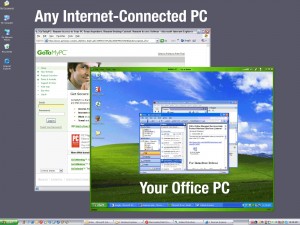 GoToMyPC was developed by Citrix Online. Like Symantec pcAnywhere, it is also available for a one month free trial. This is a long time for you to take advantage and test its amazing features. Access your computer from any device that is connected to the Internet. Install the software on the host computer, which is the device that you wish to always have access to when you are away or while on the go. Data transferred is encrypted and connection is protected by a password. If you wish to access the host computer, login to GoToMyPC website and control the host computer as if you are using it directly. Remote printing is also possible. If you wish another user to access the host computer, you may send an invite so the other person can also have control on the server.
8. Gbridge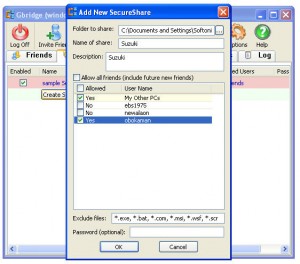 Gbridge is one of the best remote access applications that you can use for free. It does not just offer one-on-one connectivity but it allows multiple users to connect to the host computer. It also allows sharing of folders and transferring files among the participating systems. Remote printing is also supported. This is compatible with computers running Windows 2000 and higher. This program is firewall friendly. Unlike other remote applications, there is no need to adjust your firewall in order to make it run.
7. RealVNC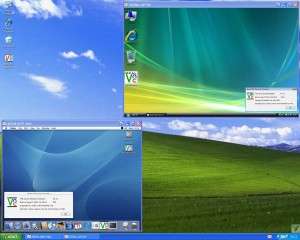 The free version of RealVNC is available for Linux and Windows versions before Vista. Those that are running Vista or higher versions must use the paid version. The application must be installed on the server computer, which is the computer that will be accessed remotely and the client computer, which is the device used to access the server computer. By using this application, you can check your files on your home computer even if you are on another location. However, this program is also being used by hackers. Be careful when downloading links or applications as they can be used to gain access to your computer without your knowledge.
6. Mikogo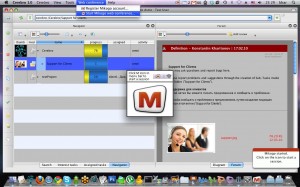 Mikogo is a cross platform remote access program, which means that it can run on various operating systems including Mac, Windows and Linux. Install the application on your computer and start sharing your desktop to up to 25 participants. You can also change the person who controls the desktop. Participants may install the program on their computer or they can login to the website to join. Participants can chat and share applications with each other.
5. ShowMyPC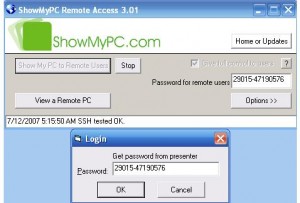 ShowMyPC is an easy to use and effective application for accessing a computer remotely. You can let others view and access your computer while logged in on another computer. You can also do the same on their computer as long as you have the program installed. When you start the application, a temporary password will be generated. Give this to the other person that you wish to grant access to your computer. If you want to gain remote access to their computer, you need to get their ShowMyPC password.
4. Dimdim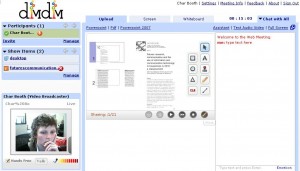 DimDim is an open source application that can be used for remotely accessing computers running various operating systems. Unlike other remote access programs, it does not restrict the number of participants joining on the virtual meetings. However, after the 4.5 version has been released, the developers have not made any new updates on the application.
3. YuuGuu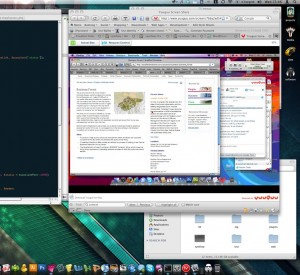 YuuGuu is another remote access application that you can use for free within 7 days. However, after the 7 days free trial, you need to purchase the program to continue its use. Conduct web conference with other users and share your screen conveniently. It also allows file sharing, instant messaging, remote support and project collaboration. Aside from the software, participants may also login on its website to join your conference or gain access to your computer.
2. LogMeIn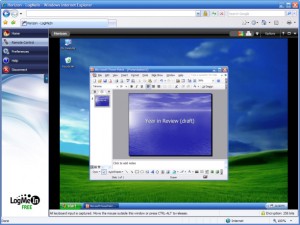 LogMeIn lets you access your computer remotely. If you have several files on your home computer that you need to access from the office, you can use this application to conveniently get to your files as if you are really using the computer at home. It allows transferring and sharing of files and folders, as well as printing using the printer on your location. With this, you don't have to rush home to get the documents you need. Furthermore, if something needs to be fixed on your computer, you can do this even if you are in another location.
1. TeamViewer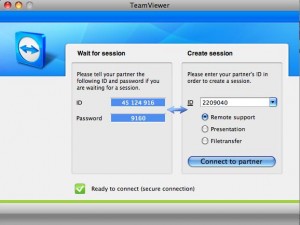 This is one of the best applications that let you access a computer remotely. When you start Team Viewer, you will get an ID and password that you can share with another user or which you can use on another computer if you want to access your computer remotely. The other user will enter your ID and password in order to make a connection. If you are the one accessing your computer remotely, you need to enter the said information in order to gain remote access. If you want to access the other user's desktop, you must ask for their ID and password.