Whether you are a struggling fiction book writer or a student working on a lengthy research paper, our list of free writing software will turn out to be very useful to you.
Some of them are downloadable to your computer, while the others are Web-based.  Proceed to find out what you need to get your writing chore done.
10. FreeWriter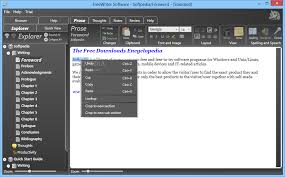 This free software comes with a dictionary and thesaurus to make writing novels and lengthy reports easy and fast.  Aside from these practical tools, it also has a voice read-back function to help a writer decide whether his choice of words and sentence structures are correct or need to be edited.  Download its standard version here. 
9. Writeboard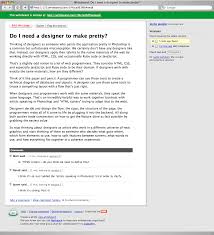 Online writers and bloggers who are fond of sharing new information will find this web-based collaborative writing software easy and fun.  If you frequently contribute or edit information published on Wikipedia, then you can easily grasp Writeboard. 
8. LaTeX
Whether you are a technical writer or a children's book author, you will love Latex because it allows you to focus on your content; while it takes care of the design aspect of your page.  Latex automatically generates a bibliography and inserts images that you might need in your work.  Download it here for free to experience.    
7. BookSmart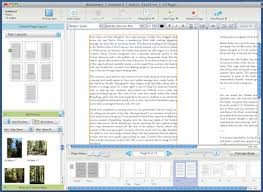 If you're in the e-book business or hoping to get into it, you will find this software very useful.  It offers a range of page layout designs you can choose from, or you can customize your own page layout.  BookSmart also offers a wide selection of photos to complement your story's theme.    
6. StoryMill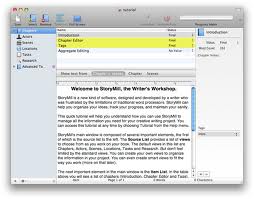 Designed for Mac OS X, this software will come in handy to novelists.  It allows them to monitor the frequency of appearance of a word or phrase, and it lets them see two versions of their writing at the same time so that they can make the necessary revisions.  StoryMill has a Timeline View that allows the writer to group related scenes of his story and change the unit of time measurement automatically.    
5. AbiWord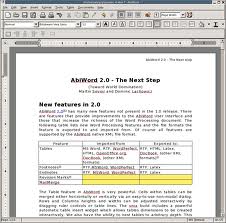 This multi platform free writing software supports Windows, Mac and Linus.  With this software, a writer can use any type of word processor that he is most comfortable with.  Whether he's using Open Office or Microsoft Word, AbiWord will give him the freedom to write, edit and layout his document according to his requirements.  What's more, it offers a range of letter templates to save one from creating a new format every time. 
4. Writer's Blocks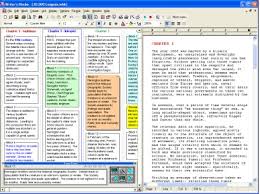 Do you have so many great ideas, but you cannot merge them into one sentence or paragraph?  This software, which supports Windows, is ideal for you and many other writers.  Simply type ideas, quotes, or references in columns of blocks.  Once you're done, convert your text into a complete document by clicking on the manuscript panel.  Click here for a free trial. 
3. Scripped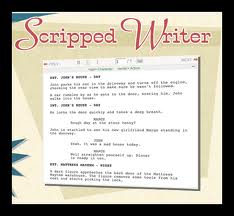 This free online tool allows you to write, edit and print straight from its website.  Simply put, you can work anytime and anywhere for as long as you have a mobile device in hand.  Sign up to Scripped and enjoy writing at your own pace.
2. Celtx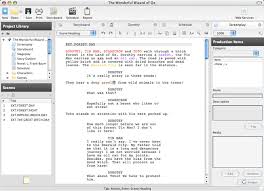 This software spans a broad range of writing styles from film to storyboards and catalogs.  It offers a variety of templates to suit every writer's requirement.  Its drop-down menu provides all the tools that a user would need in his writing task.  Get Celtx for free here.  
1. Scrivener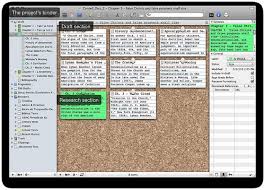 This is the perfect tool to use when writing a lengthy research paper, script, or novel because the writer gets to separate his ideas into sections.  It spares one from creating a draft on scratch papers, only to lose them along with his ideas.
Scrivener lets you split your screen into two so that you can write your draft on one side and edit it on the other side.  In addition to this, you can export your final document to all kinds of file formats.  This software is designed for Windows and you can download it for free here.
Your Turn
If you our list of free writing software came in handy, please let us know.  If you think otherwise, we'd still love to hear from you.