Are you having troubles managing your productivity at work? Balancing work can be inundating and you can get lost trying to keep up with everything. If you want to bring some organization to your workload, these 10 online time tracking software should come in handy: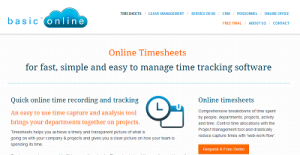 Say goodbye to paper time sheets, the Basic Online Time Sheet allow employees to input their hours online, so that managers can approve or deny them easily. Request a free demo and get the feel of the system to see if it is the right one for you.
9. ClickTime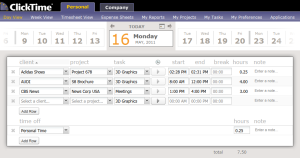 If you are looking for a timesheet management software that you can access anytime, ClickTime is what you should get. Its tutorials can be a little tedious, though, and the system is quite cluttered for you to ease into almost instantly. However, it also conveniently functions as an expense sheet, thus giving you more of what you need in the end. Comes with a 30-day free trial.
8. Flapps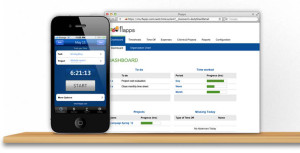 Whether you are a looking for a way to manage yourself or trying to find a more convenient way to track your employees' work, Flapps will suit your needs. It has user-friendly interface that is available also on mobile, so you can now record work hours, invoicing and expenses easily. Available in free, starter, professional and enterprise packages.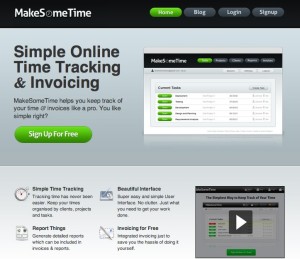 Make Some Time takes pride in having the best software interface in the market. It also boasts increased usability that you will surely enjoy. It can help you with tracking, invoicing, reporting and even troubleshooting with the help of its user-friendly system.
6. Sage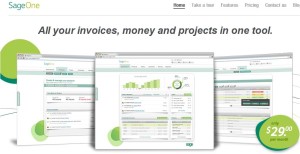 If many of your employees work out of the office, a mobile time tracking system like the Sage TimeSlips eCenter will allow them to input their work hours in the field. It is a more convenient way to delegate tasks to your staff and an easy means of reporting that you can manage efficiently.
5. SlimTimer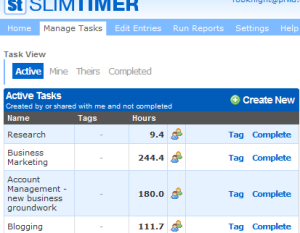 Do you often think as if you're always running out of time? With SlimTimer you can create tasks and share them with your co-workers; set up a timer that keeps you on track of things; and receive reports to review everyone's progress for free.
4. SoftwareTech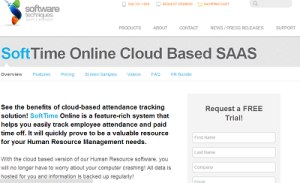 When you choose SoftTime Online Cloud-Based SAAS, you are choosing excellence that comes complete with time tracking and invoicing purposes. SoftwareTech also helps you manage employee leaves and identify seasonal trends to efficiently gauge productivity in the workplace.
3. TimeDuty

In any kind of time tracking system, you rely on reporting capabilities to really gauge your productivity. TimeDuty is useful for both time reporting and administration purposes. It has features not offered by other software and even has a mileage tracking system for businesses with drivers and company-owned vehicles. Price: 30-day trial; $1 per month per user.
2. TimeSheet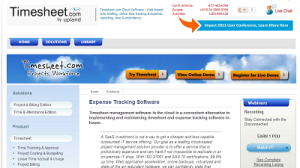 TimeSheet is a cloud-based software that can facilitate your time tracking, client billing and expense reporting functions at work so that you can focus more on business. It has received an ISO 27001 and an 70 SAAS Type II Certification; signifying excellence above all others.
1. T-Sheets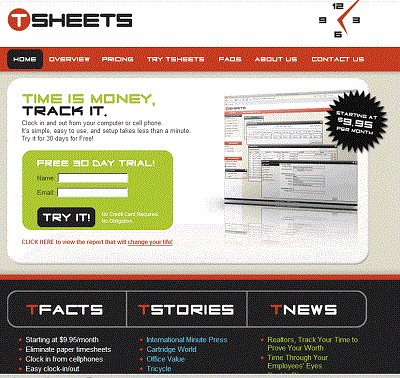 T-Sheets offers increased function in tracking, time management and reporting. You can choose the automated punch clock feature or do manual inputs for your entries. Compared to other systems, it is more complicated, but the detail it provides makes it the perfect tool for more sophisticated companies. Price: 15-day trial; Freelance – $10 per month; Business – $20 base pay per month and $5 per user; Platinum – $100 base pay per month and $5 per user.
A tracking software can help you create tasks, assignments and appointments for yourself and for the people at work, so that you could be more in control of your time. Tracking and recording the workload in the office has never been this easy. Are you ready to get organized?