Many businesses now take advantage of the possibility of virtualization instead of setting up a separate operating system to run their servers.
Virtualization is the creation of a virtual version of your computer hardware, operating system, network resources or storage device. Virtualization is possible through virtualization software.
There are various virtualization software with varying functions. Consider our top ten list to help you get started:
10. Hypervisor Virtualization Software

Also known as virtual machine manager, Hypervisor is a virtualization software product that allows you to fit several operating systems in one shared hardware host. Each of the virtual operating systems has features similar to a physical operating system including memory, host processor and resources. They work without disrupting each other. This in turn gives you a larger storage space and working capacity.
9. OpenVZ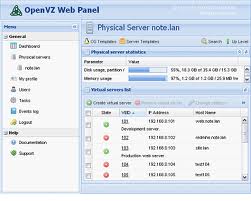 OpenVZ is a container-based software product for Linux. It can make multiple secured and isolated containers in one physical server to allow optimized utilization of servers. Each of these containers works as a standalone server and has its own IP address, root access, users and other functionalities of a physical server. This virtualization software product is open source and is free to download.
8. Parallels Virtuozzo Containers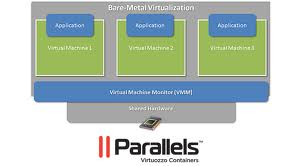 Parallels Virtuozzo Containers is a virtualization software product that works at an operating system level. It is designed for servers in large-scale data centers and environments. It is a premium software product that is compatible with IA-64, x86 and x86-64 platforms. All Linux distributions can run inside this virtualization product.
7. Bochs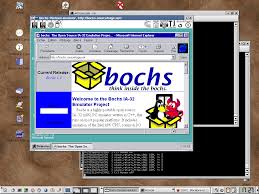 Acting as a debugger and emulator, Bochs is another software product that has virtualization functions. It allows various guest operating systems to run on DOS, Microsoft Windows, Linux, BSDs, AmigaOS, MorphOS and Rhapsody.  It also supports Windows, Mac and Linux.
Bochs is a portable free product that can emulate I/O devices, x86 CPUs and custom BIOS.
6. Xen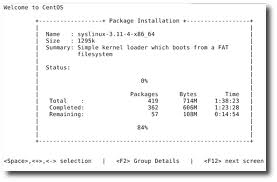 Xen is a virtualization software product that serves as a virtual monitor for PowerPC 970, AMD and Intel. It enables users to operate several guest operating systems in one computer concurrently. This product is normally already included in some of Linux systems such as Ubuntu, Fedora and Debian. It is also free to download.

The VMLite Workstation is a virtualization software component based on VirtualBox and has many similar functions with Microsoft Virtual PC. One of its interesting features is allowing a 64-bit guest operating system to work on a 32-bit host operating system, something which is not possible with other virtualization software. This software also allows you to save multiple snapshots of your virtual machine.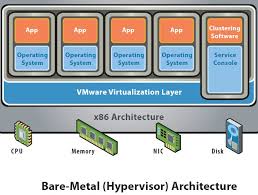 Another software product for virtualization is VMWare Server which is available for free. It can run as guest on almost all operating systems and also has support for bridged, USB devices and NAT. It also works on host-only interfaces.
VMWare Server comes with a tool package which can be installed in the File Menu. This package is composed of administrative tools for easy communication between guest and host operating systems. Although you could still download this product, its online support has already ended.
3. VirtualBox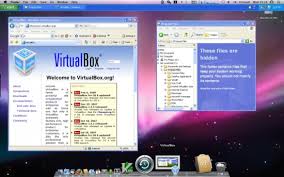 For an open source application that runs on Windows, Mac and Linux, VirtualBox is another useful virtualization software product that you might consider. It is free with a number of functionalities for easy virtualization management. It can adjust the guest operating system screen to the size of the VirtualBox window. It has support for USB device, booting capability for LAN cards as well as remote desktop connections and network.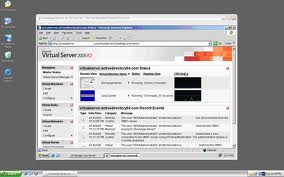 As a free virtualization software product, the Microsoft Virtual PC has also the functionalities of premium applications. As a guest, you could run this product on almost all types of operating systems but it only supports several hosts including Windows Vista Business (Enterprise and Ultimate),Windows XP Professional, Standard Edition of Windows Server 2003 and Windows XP Tablet PC Edition.
This application works at a faster speed. However, it has the limitation of not having support for USB devices.
1. Solarwinds Virtualization Manager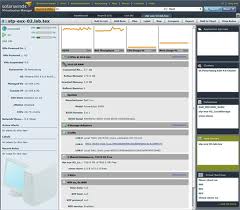 The Virtualization Manager by Solarwinds is a comprehensive tool designed for virtualization management. It provides real-time dashboards that simplify performance management and troubleshooting. It also helps you maximize and optimize the space in your system and enables you to reduce licensing costs.
For a starting rate of $2,995, you can benefit from all the functionalities of Virtualization Manager. Furthermore, it can be easily downloaded and used.
The use of virtualization software can help optimize the computing system of a business company. If there is any virtualization software product that you like added to this list, please share them in your comments.