The number of participants that can join an online conference depends on the license of the web conferencing software you purchased. In most cases, online conference trainings are participated by 2 to 5,000 people. These include the speaker and authorized users who can remotely share various data like documents, videos, and audios.
If you fail to pick efficient programs for online conference calls, participants will have a hard time understanding the discussion. For best results, choose from these 10 web conferencing tools that are ideal for online teaching: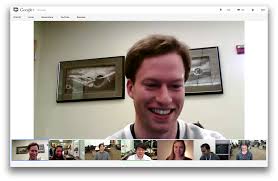 Google Hangouts is free to download and you only need less than a minute to install the plugin. It allows you to make conference calls with maximum of 10 participants via Gmail platform. You can even stream live via Hangouts On Air or schedule the publication of your recordings via YouTube and Google+. Participants may opt to join the conversation via mobile devices including tablets and smartphones.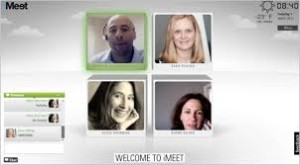 iMeet comes in 3 editions (Basic, PLUS, and XL) and premium fee begins at $9 per month. The program is integrated with popular social networking sites, allowing you to personally connect with people in the group.
Maximum number of participants is 15 and you can video call everyone in high definition. A free trial is available for download through the official website.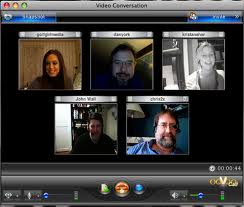 The screen sharing features of ooVoo allow participants to view what you see on your screen, helping you discuss topics efficiently. You can even invite the group to watch YouTube videos together which is perfect for documentaries and other topic-related video clips. It also allows you to record your conference for future references.
You can download ooVoo for free and enjoy conferencing with up to 12 people.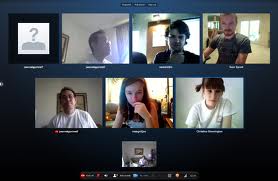 Skype allows you to establish a conference call with as much as 25 people. Premium features include group screen sharing and group video calls. You can also use this program to call mobile phones and landlines. Premium subscription costs $10 per month but most of its features are already available in its free version.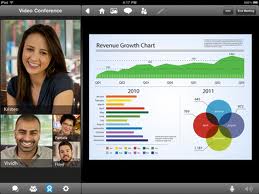 Fuze Meeting allows you to establish at least 12 HD conference video streams with a maximum of 125 participants. The easy-to-use interface has built-in interactive screen to help you deliver effective presentations online.
The software uses cloud server to maximize performance throughout the World Wide Web. Plans vary from free up to the enterprise edition.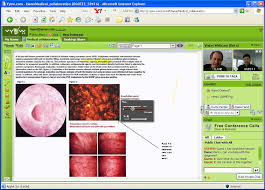 The free version of Vyew's web conferencing software lets you call up to 10 people at the same time. It doesn't require you to download anything because this tool is a browser-based program which you can start in less than 10 seconds.
It also allows you to live-stream your screen and you can even freeze it for graphical presentation. All features are available in its Professional version which costs $19.95 or you can also go for the Plus version for only $9.95.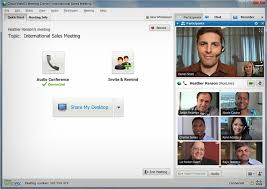 Webex lets you focus on sharing specific applications installed in your computer without exploiting your desktop's privacy. Participants may opt to view you through HD quality of up to 720 pixels. Its remote control feature allows you to authorize another user to control your mouse pointer or present a separate demo.
Free version has maximum limit of 3 participants while paid subscriptions begin at 8 up to 100, depending on what edition you choose.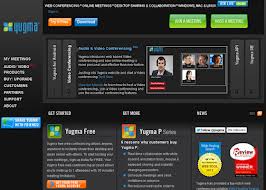 Yugma features necessary tools for presentations including lines, highlights, and shapes. You can save edited screens into JPEG for continuation on your next meeting.
The software supports multiple monitors, allowing presenters with 2 or more monitors to efficiently switch screens during presentation.
Pricing starts from free to $159.95 per month with max number of 500 participants.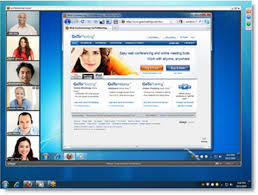 You can initiate a conference meeting on mobile devices such as Android, iPad, and iPhone with use of GoToMeeting. It also allows you to authorize another user in controlling your mouse pointer and keyboard remotely for cooperative presentation.
Participants will no longer wonder about the current speaker's identity with the program's identification feature.
Plan begins at $49 but you can try the entire software for 30 days at no cost.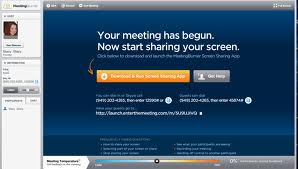 Meeting Burner features automated emailing of reminders, allowing your participants to get updates of your upcoming meetings. It has promotion toolsets designed for Facebook accounts, allowing you to expose your events through your social network.
Free version has participant limit of 10 people while Premier edition allows 1,000 participants. All features are available in Premier version which you can try for 2 weeks for free.
Your Turn
Let us know about your favorite online teaching programs or post the web conferencing software you currently use below.