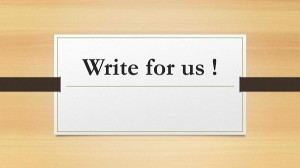 Are you a tech expert who has a flair in writing? Do you love sharing your knowledge on software and today's leading apps? Are you a certified software geek?
If so, then Vagueware is the best place to share your contents, and gain massive exposure in return.
As a premier software review website, we are in a constant search for the best, entertaining and highly informative blog posts about software programs. We regularly publish Top 10 lists of the best and highest rated software from every field and category imaginable.
No required experience is necessary. We'll be more than glad to approve your entry as as long as you follow the following requirements:
1. We only accept Top 10 lists (or more).
Of course, you can submit articles that contain more than 10 entries but anything less than 10 will be automatically rejected. Simple as that.
2. Write about software.
I repeat:This website is a software review website. To cut the long story short, we're expecting to receive articles that cater to the needs of our readers who are looking for the next best software to try.
We don't care what type of software you want to write about; as long as you list down 10 programs and give an unbiased review for each of them, then we can give your article a try.
3. No fluff articles, please.
If you're only submitting articles for SEO purposes, then better look somewhere else. Our editors are looking for quality information that will enlighten readers, not spinned articles that were made for mass distribution. Remember, you're writing for humans, not search engine spiders.
Why should you write for Vagueware?
Guest posting is a mutual thing. Give us a quality blog post and we'll link back to your website. With massive traffic coming from social media and search engines, Vagueware guarantees to give you instant exposure to your target readers.
So what are you waiting for? Submit your article today together with your byline or author bio containing links to your blog or social media accounts