With our fascination for bigger storage capacities – from hard drives to USBs and even cloud storage, the lowly DVD hardly seems like our go-to device for data storage. But still, a lot of people prefer using good 'ole DVDs.
Why not? You can toss it around, take it anywhere or give it away. You can even use it on other laptops and PCs without worrying about getting it infected by a virus or malware. Indeed, the trusty DVD still has its charms.
Software companies know. That's why disc burning software in the market today still cost a lot. But why pay a lot of money when you can have the same functionalities for less – better yet, for free? Get those DVDs ready because we've tracked down ten of the best free DVD burning software out there today.
10. Ashampoo Burning Studio Free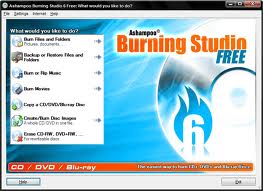 If you're looking for something simple, basic and easy to use, then this program is for you. The design is pretty straightforward, but it doesn't mean that it's limited. It has an integrated audio CD ripper, file backup on CDs, DVDs or Blu-Ray and it can restore archived contents into its original location. The program does not allow much for tweaking with the burning process, but average users won't mind.
9. ImgBurn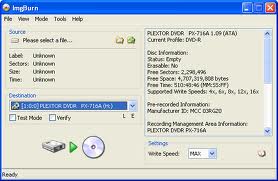 Easily the best free DVD Burning Software out there; ImgBurn is a favorite among advanced users. The program boasts of multi-disc support from CDs, DVDs to Blu-Ray. You may author rewritable discs, produce images from file compilations, build audio CDs from every file type and create video discs on DVD, Blu-Ray and HD-DVD. You'll also have endless tweaking access to all aspects of the burning process. Sweet. However, if you're just after basic burning, this program may come across as confusing.
8. CDBurnerXP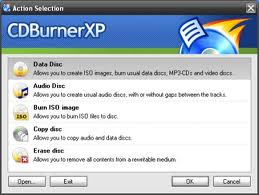 Nope, it's not limited to just burning CDs on your Windows XP. This lightweight, authoring tool has features for burning standard and high-definition formats of CDs, DVDs and Blu-Ray. If you're used to Nero, you'll find this program easy to use. It has a clean user interface and command line version. CDBurnerXP also erases rewritable media and is equipped with Lightscribe so you can design covers with basic design support for custom background images. Although you can't tweak much of its functions, CDBurner XP is pretty decent on its own.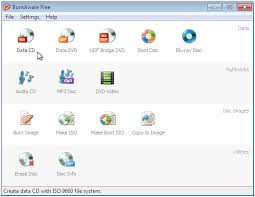 Fast, lightweight and packed with features, BurnAware is a well-developed disc burning tool. It's got a very attractive user interface with clear procedures for your burning needs. Features include: verification of written files, on-the-fly writing, Unicode CD-Text, Multi-session DVD-RW/DVD+RW, and of course, support for all media types including CD, DVD and Blu-ray. However, it has no floating option and it's got issues with timestamps.
6. DVDFlick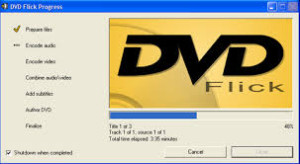 An easy-to-use, disc burning and authoring tool, DVDFlick supports more than 45 video formats. You can also choose your menu template for your finished discs, DVD folders or ISO image. But that's just about it; DVDFlick is for those who want more DVD functionality than anything else. It's an old program (last update was 2009) and the encoding is slow. It still works very well though.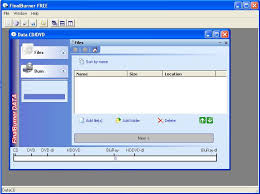 Create data/audio CDs, video DVDs, and make ISO images with FinalBurner. It's also got a CD ripper that can encode MP3 and WMA files in different bitrates. It also has a good file format support in creating audio CDs; Import MP3, WAV, OGG, WMA, AAC, MID easily and even music modules (XM, MOD) used in music sequencers. The program's interface looks a bit unpolished though.
4. StarBurn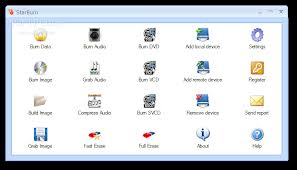 With a handy wizard-driven interface, StarBurn supports all major disc formats (CDs and Video DVDs). You can also record data and music, extract audio tracks, generate disc image and compress different audio formats to MP3 or OGG. However, the image support is ISO only, which feels limited, and encoding is not particularly quick.
3. DVDStyler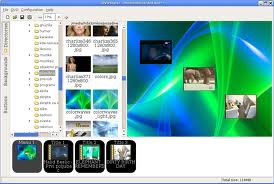 If you're a video enthusiast, then you might agree that the best free DVD burning software out there should have a more dedicated DVD functionality than most programs. Enter DVDStyler. It's a powerful authoring tool that imports all the main video formats without re-encoding MPEG and VOB files. It's got built-in menu templates with drag and drop support to create quality DVD videos quickly. A lot of customizable options in the menu give you better control compared to other commercial tools. The program however, is a bit prone to crashing.
2. Free Video to DVD Converter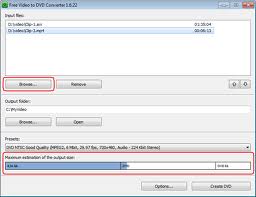 Another great DVD program with a wizard-based interface, Free Video to DVD Converter is pretty simple to use. You can import videos in almost any format and set up the menu by tweaking fonts, colors and chapter names. Although the program is pretty reliable, it doesn't have a preview option. And unlike the DVDStyler, it's only got one template for the menu design. It's still worth a try though.
1. Nero 9 Free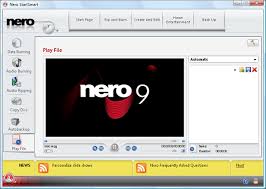 If you have used Nero in the past, you won't have problems using this one. The Nero 9 Free has the basic features of a CD burning software of data copying and burning. If you aren't looking for more control or function, and just want a simple CD burner, this free version could work for you. However, the installation process takes forever and the program is a bit heavy on resources.
Still couldn't decide which one? Remember that the best free DVD burning software for you should be easy to use and has all the functionalities you'll need to produce great results. So go ahead, test a couple and find out which one works best for you.