If you are an architect and would like to take advantage of your Android device to create designs or to simply make your tasks easier, there are architectural design apps that you could use for this purpose. Here are ten of the best programs we recommend: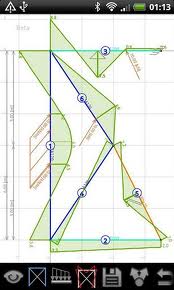 If you are working on building designs and would like to use your Android device, Frame Design 2D can help you make it possible. This app lets you draw or modify designs on a digital graphing paper and then later test your design for strength, load, force and other attributes. Its menu has a simple interface which is easily accessible by beginners and pros in designing.
Furthermore, you also have the option to insert springs, rollers and deflections or to change the symbols used with a simple tap of a button.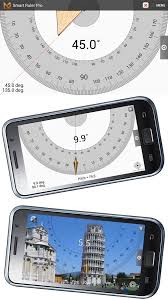 Smart Ruler Pro is another application consisting of six different tools that architects can use in designing and actual field work. Tools include a ruler for measuring length, protractor for angles, protractor for slope, protractor for goniometer and clinometer, a surface level for leveling, and thread pitch gauge for screwing.
When using this app, you can choose between architectural and engineering modes. It also has a multi-touch mode which easily responds to taps and touch of the screen.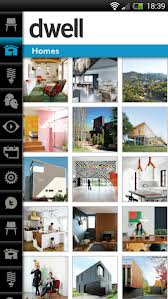 If you like to get inspiration from some of the latest home designs, Dwell may be of big help to you. This software features slideshows and videos of some of the best home designs, editorials and photographs of different product collections that you could incorporate in your designs, and stories and tips on how to stay on top of your job.
This app also comes with social network integration to enable you to share your design ideas online.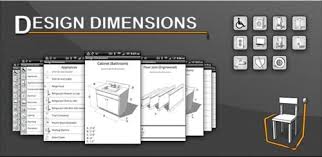 Design Dimensions gives users an easy access to commonly referenced items when making home or building designs.
Searchable categories include standard dimensions of Americans with Disabilities Acts (ADA) facilities such as handrails, ramps and bathrooms, as well as dimensions of various construction materials, plumbing, recreation facilities and transportation facilities.
When designing homes, you could also reference its database for the dimensions of major appliances such as dishwashers, air conditioners, washing machines, small appliances, electronic items, electric outlets, furniture, lighting, and other components.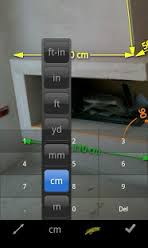 If you're looking for a handy tool for storing dimensions of objects you wish to integrate in your designs, My Measure & Dimension Lite may be the right tool for you. To use this application, simply take a snapshot of an object, add the dimensions, then store it or share them with others.
You can make use of arrows, text and angles to clearly show the different dimensions of an object. Measurement standards can be in either metric or imperial units.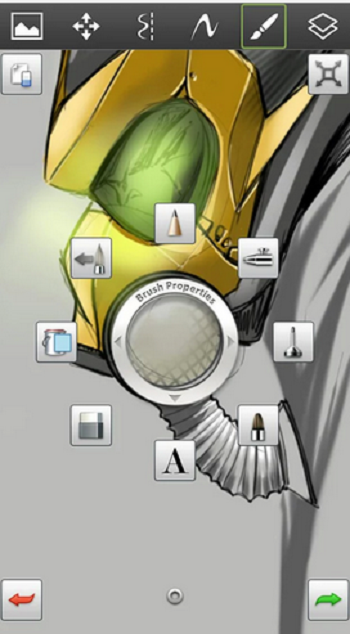 As a professional-grade drawing and paint app, SketchBook Mobile can be a good tool for creating new home or building designs. It has a wide range of tools for sketching including 65 preset brushes, customizable brush settings, dynamic symmetric drawing, and color wheel with RGB and HSB color space. Its multi-touch interface also allows two fingers to work at the same time. In addition, it has zoom navigation capabilities of up to 2,500 percent.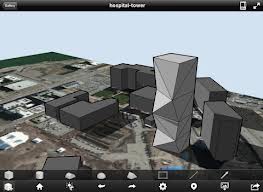 AutoDesk FormIt is a formidable utility for capturing your building design ideas anytime and anywhere. It lets you use real-world building and site information to create forms and designs. One of its notable features is its built-in tool that allows you to import a satellite image of your proposed location and then make designs on the context of the proposed location. It also has a Shadow Study tool which lets you explore the various effects of the sun on your  building at the actual location.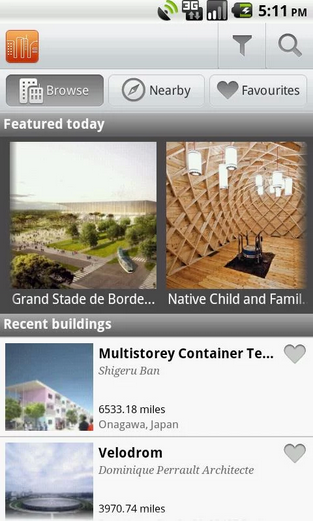 With a database of over 40,000 buildings in various locations around the world, Buildings can be a great app for building enthusiasts including architects and engineers.
Using this tool, you can find historical and modern architectural designs that come with expert insights and commentary which you can use as a reference when considering a particular building structure.
Moreover, it also lets you add photos of interesting buildings you have visited then lets you write your own comments before saving or sharing them with friends.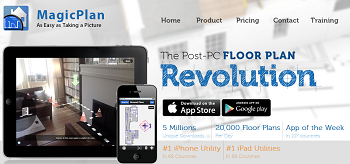 True to its name, MagicPlan lets you make floor plans and designs like magic. This application works by using the camera in your phone or tablet to snap a photo of a particular space area.
Once a photo is taken, you can then create floor plans based on the photo. When your design is finished, you can save and export your file in DXP, JPG or PDF.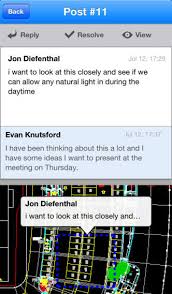 AutoCAD 360 Mobile gives its users more flexibility and freedom when viewing, editing and sharing DWG drawing files using any Android device.
Drawing files can be uploaded from email attachments to anywhere on the Web and then later be saved on the app so that you can work with them even without Internet connection. This app can be useful when making simplified on-site red-lining and reviewing designs for approval.