Are you looking for the best CD burning software around? Most Windows computers do not have built-in CD burning software but fortunately, it is easy to download one online.
You can see plenty of free and paid CD burning programs around and each one differs in the features included. Before choosing one, take a look at the following best CD burning software for Windows available to download online.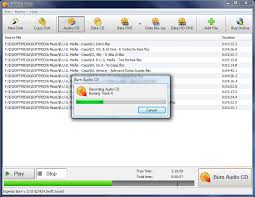 Express Burn has been famous for its ultra fast CD burning capability. Its interface is easy to navigate as you can easily drag and drop files to the dialog box. The software can also burn ISO/Joliet, Hybrid and UDF. CD recording, Blu-Ray burning and DVD authoring are also supported.
Pros: Free to download for non-commercial use, can burn to rewritable discs, can customize pause between tracks when burning CDs.
Cons:  Burning audio and video content must be limited to personal use only, cannot break region-protected copies.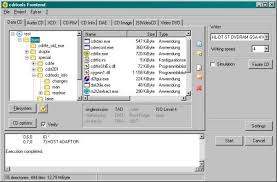 CDRTFE is an open source CD burning application that is free to use online. It doesn't require installation as the application is created from a win32 frontend. It can create data for CD, DVD and Blu-Ray burning. It can also erase and record in rewritable discs.
Pros: Free to use, doesn't need installation, equipped with plenty of CD burning tools, can be customized as the application is open source.
Cons: Complicated to use, designed for advanced users and developers.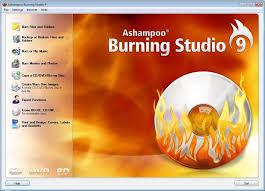 Ashampoo Burning Studio is another free application for CD burning needs. It can directly facilitate burning of CDs, DVDs and Blu-Rays. You can also backup your data using this software as it uses file encryption.
Pros: Free to download, with data backup support, can create and burn disc images, with built-in CD ripper.
Cons: Little control over CD burning, poor file format support.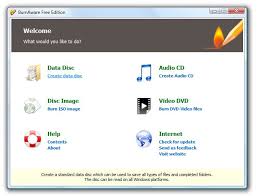 BurnAware is a free CD burning application for personal use. The software is capable of burning CDs, DVDs, bootable discs and ISOs. Aside from these features, it can also extract audio tracks, copy and backup discs, erase disc data and recover data from unreadable discs.
Pros: Free to download for private use, clean and multi-language interface, stable burning process.
Cons: Advanced features available for premium downloads, doesn't feature floating window for CD burns.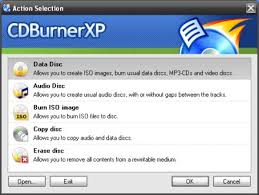 CDBurnerXP is a free program for Windows that can burn CDs and DVDs. Also, it is capable of burning Blu-Ray and HD-DVDs. Aside from CD burning, the application can also create ISOs in a multi-language interface. The software can also create bootable discs and audio records with or without gaps in each track. After the burning process, you can start data verification for the finished output.
Pros: Free to download, multi-language support, can create and convert ISO.
Cons: Minor bugs in burning ISO, driver incompatibility issues with Win7.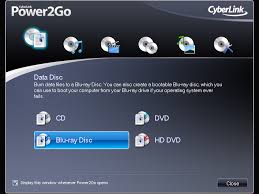 Power2Go is a premium application that you can use for burning CDs, DVDs, HD DVDs and Blu-Rays. You can also create data discs, make CD/DVD copies and convert audio/video files with this software. Authoring DVDs is another strong feature of this app that is quite hard to find in other CD burning applications.
Pros: Can make exact copies of unprotected DVDs, can rip, copy and backup data discs.
Cons: Costs $39.95 to download, requires installation of DirectX, no CSS decryption tools included, not capable of converting files to AAC.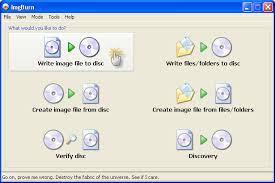 ImgBurn is a free CD burning tool that is packed with powerful features. It can burn any optical discs like CDs, DVDs, HD-DVDs, Blu-Rays and many more. It can even burn on rewritable discs and can recognize more than ten image formats.
Pros: Free to download, can access drives for restricted users, can erase/overwrite rewritable discs.
Cons: Confusing interface because of other features not related to CD burning, bundled with advertising program OpenCandy.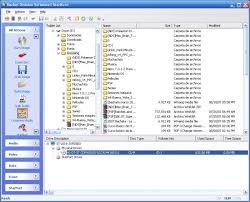 StarBurn is a stellar free CD burning application optimized for Windows. The application is composed of small tools helpful in burning CDs, DVDs, Blu-Rays and ISOs. It has a simple interface where a dock of icons can be clicked to launch the desired tools. The software is also equipped with extra tools like CD ripper, disc eraser, audio converting tool and many more.
Pros: Free to download, easy installation, user-friendly interface.
Cons:  Requires at least 50MB of disk space for installation, crashes when too many files are in line for burning.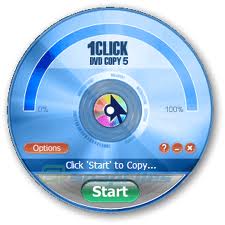 1 Click DVD Copy is designed to provide quick roundups in burning CDs and DVDs. It can even burn a 90-minute video in as fast as twenty minutes. The application's impressive speed and reliability in copying videos have earned popularity across software communities. The application also works with third-party add-ons making it flexible to use for different purposes.
Pros: Quick burning process, excellent compression options, works well with third-party add-ons.
Cons: Costs &59.00 to download, CSS decryptor not included.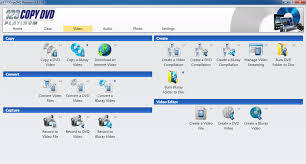 One of the best CD burning software around, 123 Copy DVD has been famous for its fast and stable CD burning tools. It can copy CDs and DVDs in as fast as thirty minutes. It has a built-in CSS decryption tools and can support many file formats. Online support is also superb, making the most out of your money.
Pros: Can make exact copy of CD/DVD being burned, reduced disc burning time, flexibility in selecting copies.
Cons: Costs $29.99 to download, limited audio file formats.