Turning a computer into a self-service kiosk is now easy with the help of kiosk software. These programs are ideal for businesses, computer shops, libraries and many more. If you want to start your own line of self-service kiosk computers, here are the top applications that you can consider: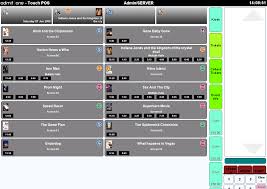 Admit One is basically a password protection software for Windows. The software is great to use for libraries and other public computer cafes. It adds an extra layer of protection aside from the usual Windows password-protected startup window. It is free to download and compatible with Windows 2000, XP, Vista and Windows 7.
Pros: Free to download, free from adware and spyware, with simple interface.
Cons: Limited to password protection only, may not be suitable for internet cafes.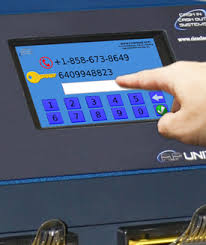 A.P.Unix is a kiosk application designed for retailers and financial institutions. It works best for businesses with high cash flows as the software provides optimum security.  It also features web-based creation of reports for security incidents.
Pros: Highly secured software, optimized for financial businesses.
Cons: Still under development, software's patents still pending.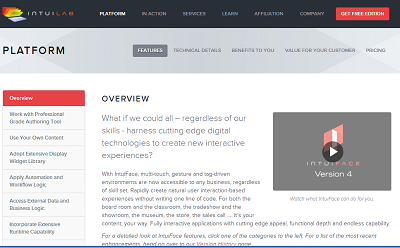 This software is designed for touch screen monitors. It's packed with a lot of useful features as the platform is made to boost user interaction. Online support is great as training on how to use the software is quite complicated.
Pros: Free edition available for download, equipped with latest features for kiosk software, optimized for touch screen monitors.
Cons: Complicated to use, may not work for other devices.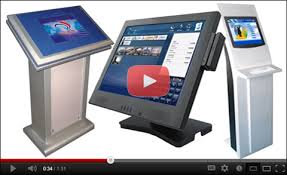 Inteset Secure Lockdown is perfect for gaming centers, libraries, digital signage systems, media centers and internet cafes. It can lockdown Windows configuration programs so users will be restricted from configuring the computer being used. It can also disable keyboard shortcuts and remove desktop icons.
Pros: Compatible with all versions of Windows, restricts system shortcuts, protects operating system configuration.
Cons: Costs $19.95 to download, with additional fees for multi-computer usage.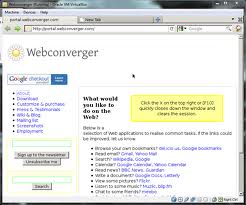 WebConverger is an open source kiosk application. The software is made to fit retail banking, schools, libraries and public places. It primarily features secured browser session as the terminal is automatically restarted each time a customer finishes transaction.
Pros: Open version that is not yet configured is free to download, comes with firewall protection, malware-free, no vendor lock-in.
Cons: Configuring of software costs $200 per machine, software setup is complicated.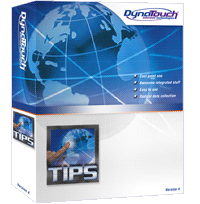 TIPS Kiosk is designed for managing self-service applications on multi-user workstations. It is scalable and has user-friendly graphical interface. It can also work well with external devices like barcode scanners and fingerprint readers. It is great for corporations and for administrative management.
Pros: Supports external peripheral devices, generates usage analytics and reports, enables password protected configuration.
Cons: Pricing depends on the number of devices to be supported, configuration may require specialized technicians.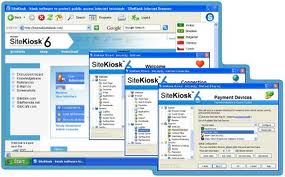 SiteKiosk works best for public computers. It protects the system's drives and operating system from unwanted manipulation or modification. It can also limit internet usage by blocking specific websites. The software can protect unauthorized access to programs and files.
Pros: Modifiable protection for the computer's components, comes with Internet content filter, supports charging per computer usage.
Cons: Costs $149 for the basic software, requires 1GB of memory to use all features included.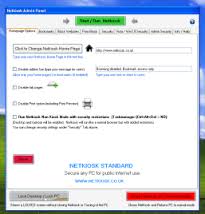 NetKiosk is made especially for educational institutions. It can configure web browser to open just one webpage or website. It can also block access to other browsers. The content filter is modifiable by entering specific website or keyword for blockage.
Pros: Supports touch keyboard, Internet browsing can be limited to 1-4 websites, can configure blocked website message.
Cons: Costs $34.99 for standard download, made for educational purposes only.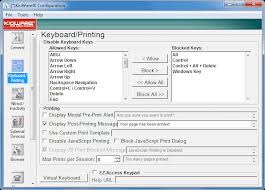 KioWare is ideal for libraries and Internet cafes inside school premises. It has the ability to block targeted websites with its lockdown browser. It can also block downloads and protect the computer from unauthorized attachment of external hardware.
Pros: Great for school and office use, can support up to 10 monitors, comes with pop-up window control.
Cons: License pricing is based on the number of computers to be supported.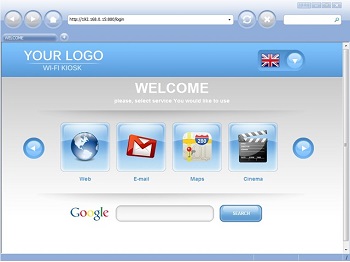 Made especially to turn any computer into a self-service kiosk, this kiosk software contains all the features you need for this purpose. It can be setup quickly and modification is easy to understand. It is also equipped with secured browser and protects customer's privacy.
Pros: Runs several Windows user accounts, hides system drives, protects Windows system files.
Cons: Costs $103 to download for standard edition, complicated to install and configure at first.