Are you having a hard time managing your personal finances?
It truly takes time for most people to master the rules of money management, but you can get a quick start with the help of personal finance apps.
Choose one from the following best personal finance software for iPad and start your way to financial freedom!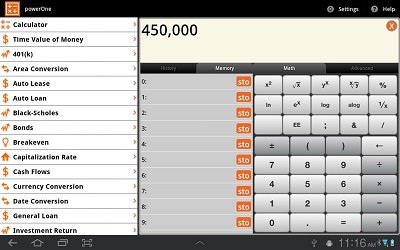 PowerOne Finance Calculator is an all-in-one calculator for financial management. It has multiple calculator templates for different financial calculations. You can create your own calculations, generate graphs and save and/or share through email.
Pros:  Allows saving calculations, feature-packed algebraic and RPN calculator.
Cons: Costs $4.99 to download, RPN calculator prone to crashes.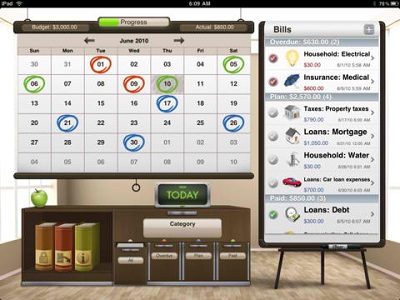 Bills for iPad is based on a smart calendar. You can manage all of your finances through this calendar so you can have a quick overview of your due payments and other cash flows for the month.
The whole interface is designed like an office room to make it simple and fun to use.  Viewing expenses and bills through the calendar interface can be helpful in analyzing cash flows throughout the month.
Pros: Equipped with reminders for due bills, syncs with other devices, password protected.
Cons: Costs $2.99 to download, prone to crashes.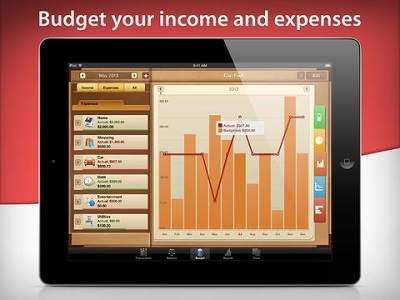 Money for iPad has a very sleek and easy-to-understand user interface. It offers comprehensive layout of your finances complete with graphs and data interpretation for different accounts. You can also generate reports for your spending habits, cash-to-debt ratios and financial goal completions. Creating custom budgets with this app is also easy; you can choose to have weekly, biweekly and monthly budget calculations in managing your finances.
Pros: Can synchronize with other devices, family synchronization supported, password protection, backup support, with built-in calculator, up to 25 languages supported
Cons: Costs $4.99 to download, minor bugs in cash flow reports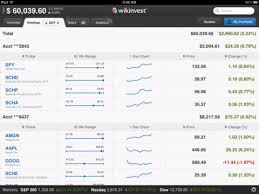 Wikinvest Portfolio HD is a handy app for tracking and analyzing your investments anywhere and anytime you want. It works like an online portfolio where you can keep all of your investment accounts in one place. You can also enjoy smart tools for managing investments with this app.
Pros: Free to download, 24/7 secured servers, equipped with 256-bit SSL encryption, can generate interactive charts.
Cons: In-app trading not supported, not all brokerages included in the app.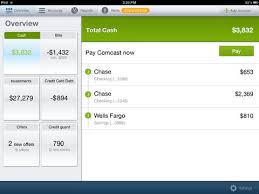 Check focuses mainly on bills payment. This app provides an excellent layout of how you can monitor and pay your bills so you will never miss a due date again. You can also have a clear overview of your cash inflow with this app.
Pros: Free to download, easy to analyze data layout, equipped with triple layer security.
Cons: Available bank account balance takes a while to update, synchronization not supported.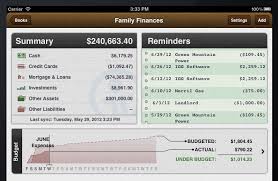 The iBank for iPad works best for people with a lot of accounts and transactions that needed monitoring. The app is also equipped with investment tools so you can easily manage trades and investments with your iPad.
Pros: Multiple currencies supported, with live chat support, ad-free, with password protection.
Cons: Costs $9.99 to download, minor bugs in sorting of categories.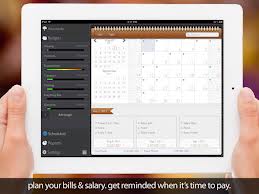 Having all of your accounts, bills, budgets and record of transactions in one place is possible with MoneyWiz. The app provides an intuitive interface where all of your inputs are automatically synchronized to all of your devices. You can also see your transactions and expenses in a calendar view so you can keep track of your finances for the month.
Pros: Syncs automatically, generates comprehensive reports, with password protection, equipped with built-in calculator and currency converter, can export reports.
Cons: Costs $4.99 to download, fixed theme for the app's interface.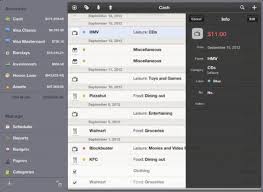 Money by Jumsoft is another smart financial management tool for iPad. The app can oversee your bills, account balances, budget tabs, income flow and spending habits. You can also add multiple types of account, generate reports and schedule reminders for due transactions.
Pros: Streamlined interface, password protection, multiple types of report, customizable reports.
Cons: Costs $4.99 to download, crashes on cloud synchronization.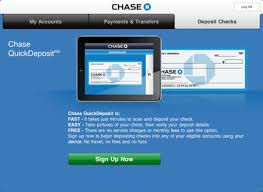 With Chase Mobile, you can do your banking on your iPad anywhere and anytime you want. It is easy to manage credit cards, monitor accounts, make deposits, pay bills, and find ATMs with this app.
The Person-to-Person quick pay feature of the app makes every transaction smooth and easy. There are also frequent updates being released for the app to make it secured and reliable at all times.
Pros: Free to download, secured login, updated regularly, allows in-app transactions.
Cons: Some features available for eligible accounts only, no alerts for Chase Basic Checking account.
Mint.com has been a popular personal finance management platform that is easily accessible online. With the emergence of smart phones and tablets, they extended their services through their app. Once installed, you can synchronize your account data from the online platform to the app. The graphs and statistics generated from the trend of your finances are easy to understand. The app will also automatically pull transaction data from the accounts you entered so you can instantly have an overview of your finances.
Pros: Free to download, syncs with all devices and with online accounts, automated entry of transaction data.
Cons: Deleting transactions not possible, the app looks different in iPhones and computers.