Are you looking for a way to organize and keep your most treasured recipes? There are plenty of recipe programs that can be downloaded online, and each program features unique tools in organizing recipes.
The following are just some of the best recipe software for Windows that you can use in keeping your recipes organized for future use: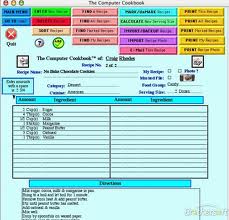 One of the earliest recipe software ever released, The Computer Cookbook is still available for download till now for those who are looking for the simplest recipe software. The program is composed of colorful tabs where you can add and organize your own recipes. The program allows downsizing recipe ingredients so you can control the number of servings you want for each recipe.
Pros: Simple user interface, comes with 14 pre-installed recipes, allows downsizing of recipe ingredients.
Cons: Costs $34.95 to download, interface looks outdated.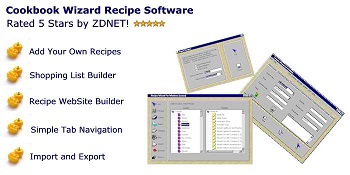 The Cookbook Wizard Recipe software is an easy to manage application made for Windows. With this software, you can easily add your recipe, build shopping list and import recipes from online resources. You can also export recipes from the software for printing and sharing.
Pros: Simple user interface, with shopping list builder, supports recipe website builder.
Cons: Costs $17.95 to download, old-school program format.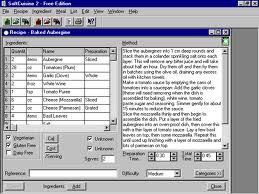 The SoftCuisine software is a recipe manager helpful in organizing recipes and meal plans. It can also generate shopping lists from the ingredients in your cookbook's recipes. The software also allows search filters based on ingredients, calorie count and other categories.
Pros: Simple user interface, allows search filters, support exporting of recipes to other recipe software.
Cons: Costs $20 to download, lack of other specific cooking tools.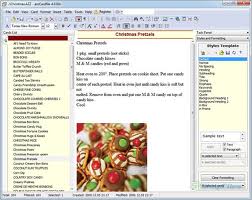 AZZ Cardfile is a simple Windows program useful in keeping recipes in a card-like format. You can easily copy and paste your favorite recipes to each customizable AZZ card. You can also download recipes from over 7,000 recipe files from AZZ website.
Pros: Simple to use, doesn't consume much of your hard disk space, cards are customizable.
Cons: Costs $29.95 to download, user interface looks outdated.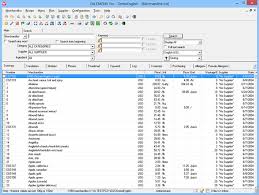 The CalcMenu Pro is an interactive program where you can store your favorite recipes and do many other useful features like calculating nutritional value, resizing serving portions and many more. You can also printout recipes from the database.
Pros: Supports menu planning, nutrient calculation and recipe costing, best for foodservice professionals.
Cons: User interface lacks design, pricing of software available upon request.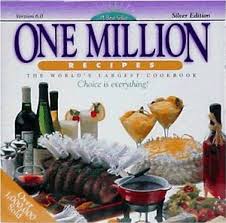 The One Millions Recipes software offers an organized way of cataloging recipes. It allows recipe searching by name, by ingredient or by category.  It also features calendar style of meal plans. There are over 1,000,000 recipes pre-installed in the software's CD-ROM so you can have a good start in collecting recipes.
Pros: Pre-installed with 1,000,000 recipes, with calendar-style meal plans, with nutritional information for usual ingredients.
Cons: Costs $7.97 to download, doesn't run on Windows 7.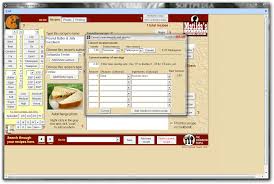 The Matilda's Fantastic Cookbook Software 4 is an amazing application where you can keep recipes and produce cookbook printouts. The layout is automatically responsive – all you need to do is type your recipe and choose a design. Afterwards, you can print it right away as the recipe is already fully formatted.
Pros: Comes with 27 design layouts, allows organization of recipes into several cookbooks, fully responsive layout.
Cons: Costs $29.99 to download, software doesn't allow editing of recipe name.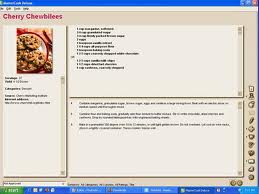 MasterCook is an easy to navigate recipe software where you can keep all of your recipes securely. The software helps in meal planning by generating suggestions from its database. You can also create shopping lists with the help of this software so you will not forget anything when following a recorded recipe from its database.
Pros: Can import recipes, comes with partner web account and smart phone applications.
Cons: Costs $14.99 to download, will not let you choose cookbook cover when creating cookbooks.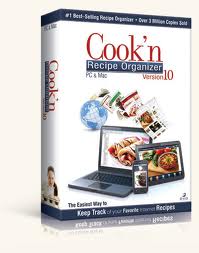 The Cook'n Recipe Organizer is packed with useful features that will simplify recipe collection. The most notable key feature of this software is the Capture Tool which you can use to import recipes through a single click. You can also easily create meal plans with the help of this software.
Pros: Easy to search recipe database, with 550 pre-installed software, comes with Capture Tool, allows synchronization across different platforms.
Cons: Costs $69.95 to download, extra cookbooks must be purchased as well.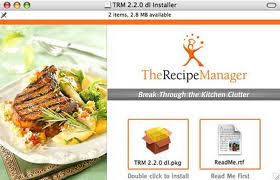 The Recipe Manager is ideal for keeping tabs of your favorite recipes. It can even import recipes directly from online resources. The software also contains 1,000 pre-installed recipes that will help you start with your recipe collection. The recipes are arranged alphabetically so it will be easy to search by recipe name.
Pros: Allows importing of recipe content, supports creation of menu planner, with drag and drop tool for recipe collection.
Cons: Costs $20 for a single copy, with additional fees for family packs.