Do you often download media files from torrent sites and encounter DRM restrictions?
DRM stands for Digital Rights Management which is an anti-piracy technology imposed on certain media files. There are DRM removal software applications which are specially designed to remove such restrictions so you could freely use your music, video or audio files the way you want.
We have listed ten of the best applications for DRM removal ranked according to usability:
10. QTFairUse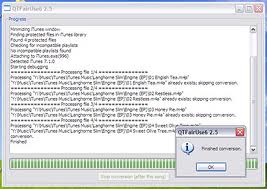 QTFairUse is a software application capable of bypassing the DRM algorithm that is encrypted in music files distributed by Apple and iTunes Store. This is a unique approach compared to most DRM removal software that simply removes the DRM protection in a file. Once the files are unprotected, they are then converted to M4a files. This free application specially works with files with .m4p extension.
9. Aimersoft DRM Media Converter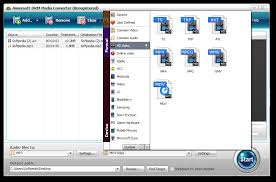 With Aimersoft DRM Media Converter, you can now get rid of DRM protection in your files at no cost. This program can remove the DRM protection from WMV, M4V, WMA and other types of video and audio files without hassle. Using this same application, you could then convert the DRM-free files into any format and play them on a wide range of media players and smart phones including iPhone, iPod, iPad, Blackberry, HTC and Samsung.
8. myFairTunes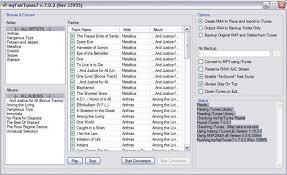 myFairTunes is a DRM removal program that works on iTunes. One of its useful features is that it allows you to search for DRM protected music in your entire collection. It can also remove the DRM protection in your playlists.
Furthermore, myFairTunes has the ability to make an MP4 backup of the original files before you remove them from iTunes. It also has the option to convert selected songs into MP3. There is a free trial version as well as a premium version of this application.
7. ShareDRMusic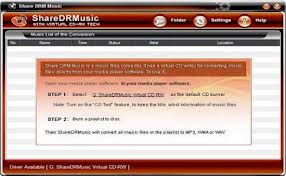 Using SharedRMusic, you could convert all types of music files such as M4P, WMA, M4A and MP3 among others to plain MP3, WAV or WMA files. You could even use this application to convert music files in your iPod and iTunes into MP3. You can download this program for free.
6.  Tunebite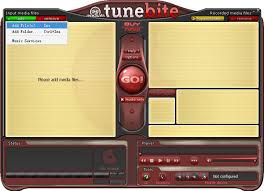 Tunebite is a premium software application costing about $40 which comes with full features for removing DRM protection from a wide range of file types. It works by taking advantage of loopholes instead of directly removing DRM protection from the original file. The protected file is recorded and then a clean version is produced. Among its important features are its video converter, streaming audio recorder, built-in CD burner module and ringtone maker. A free trial version for this application is also available.
5. DRMBuster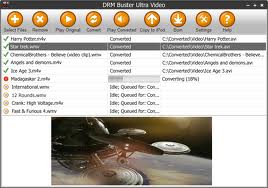 DRMBuster is another premium DRM removal program that is easy to use and supports almost all types of video and audio formats. This program is designed for Windows and has a click-and-drag interface to remove DRM protection from files. Once the DRM has been removed, you could then burn the files to CD or copy them to any storage device. It is also worth mentioning that this application has a built-in player for music.
4. MuvAudio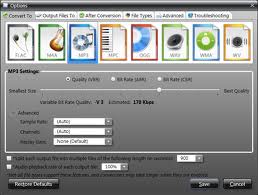 For as low as $18.99, MuvAudio can be your best tool for converting almost all types of audio and video files to DRM-free MP3, WAV, MP4, WMA, FLAC, WV, OGG or MPC formats. It uses Windows Media Player in the conversion process, allowing you to simultaneously convert multiple files at a faster speed. One of its special features is splitting the original files into several shorter files to have a manageable length. Moreover, it has a feature that can search for missing ID3 tags and albums in your audio files.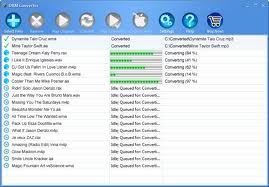 The AppleMacSoft DRM Converter is another premium software application designed for Apple users. It converts DRM-protected audio files including audio books into popular audio formats. Its conversion process is quick and the program has an easy-to-use interface.
2. Sound Taxi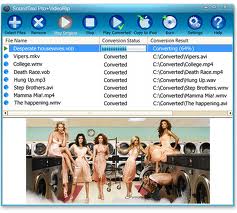 Sound Taxi is a DRM remover that uses Windows Media Player to record the original files and then convert them into DRM-free version. This program also supports a wide range of audio and video files. It can also do batch conversion and retain the original file folder structure after conversion. Sound Taxi is available in three versions with its Platinum and Professional versions capable of converting audio files only, while its Pro version also converts video files.
1. Noteburner 2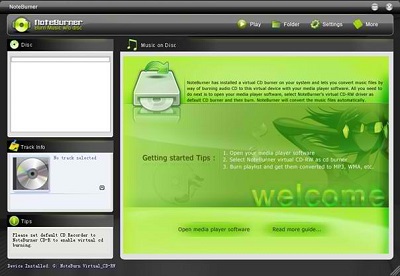 Noteburner 2 is a DRM removal application that allows for the installation of virtual CD-RW in your computer to be used for removing DRM protection. Once the conversion is complete, you could then save your files to any media or music player. You still need an actual optical drive if you want to burn the converted files to CD.
This application works with iTunes movies and M4V files. It can also unlock M4V in Windows 8 and Android smartphones and tablets. This premium software application comes with a free trial version.
With the DRM removal software applications listed above, you can now do anything you want with your DRM-protected audio and video files. If you have any question or issues regarding them, please let us know.