Face recognition applications are one of the new innovations in smart phones nowadays. It is amazing to use and can bring a whole new level of security in unlocking phones.
These applications have the potential to change the security system we have nowadays so in the future. Recognizing registered sex offenders and other criminals instantly will be possible with the help of these apps.
If you want to try these applications, take a look at the following list of top face recognition software for iPhones.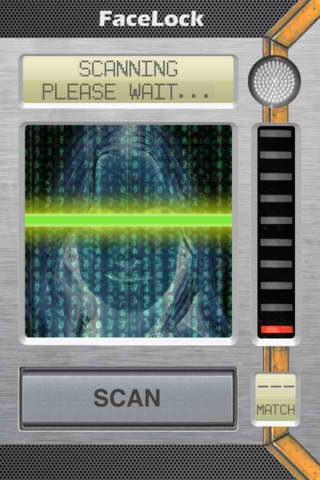 FaceLock uses the front camera of your iPhone to facilitate a face recognition lock screen. The app supports HD retina graphics and can be configured to grant access to the authorized face only. The app can also grant access to a different user registered aside from the actual iPhone owner.
Pros: Supports HD retina graphics, can grant access to other registered users.
Cons: Costs $0.99 to download, prone to crashes.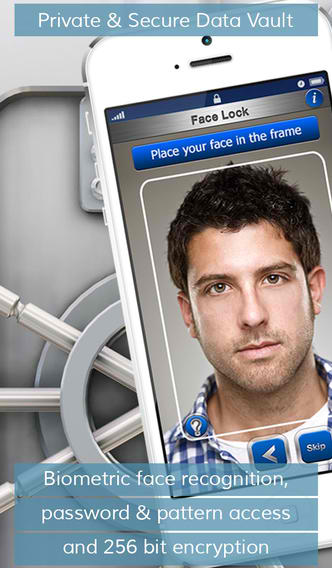 FaceCrypt is a password manager application protected with facial recognition password. The biometric facial recognition protection of FaceCrypt adds a more secured access to the passwords protected. The app is also equipped with 256-bit data encryption so you will be ensured that all of your passwords are secured.
Pros: Free to download, responsive face recognition access, supports pattern lock and password lock.
Cons: Requires a $5 fee to unlock more features and $7 for the Plus edition.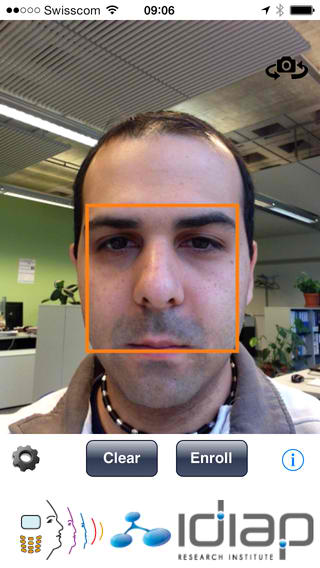 FaceOnIt is a free face recognition application made by Idiap Research Institute. The app is still under development so it can only enroll facial scans in their database for future software developments. It is free to download and supports iPhone 5 screens.
Pros: Free to download, supports different screen sizes of iPhones.
Cons: Limited to face recognition demos only.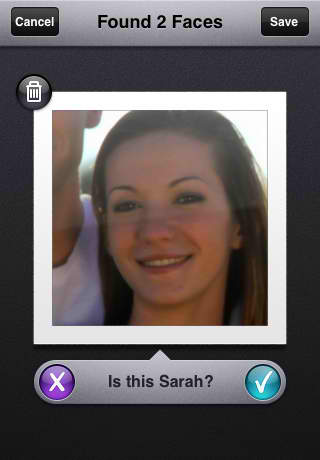 Face Match brings a different way of saving photos in your gallery. It can automatically detect and recognize people in a photo and the app can even integrate to social media accounts like Facebook. It can also synchronize with your phone's Address Book.
Pros: Generates a database of recognized faces in photos, comes with smart tagging feature when connected to social media accounts.
Cons: Costs $4.99 to download, requires internet connection to use.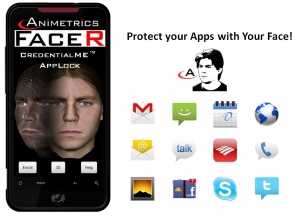 FaceR MobileID is a 3D facial recognition application made by Animetrics. The app has its own facial recognition platform that can generate scalable databases. The application can be operated via 3G, 4G or Wifi connection and range of recognition can be 1 foot to 10 feet away.
Pros: Accurate 3D facial recognition platform, quickly responsive UI, supports unlimited gallery size.
Cons: Price of app available upon request, complicated download process.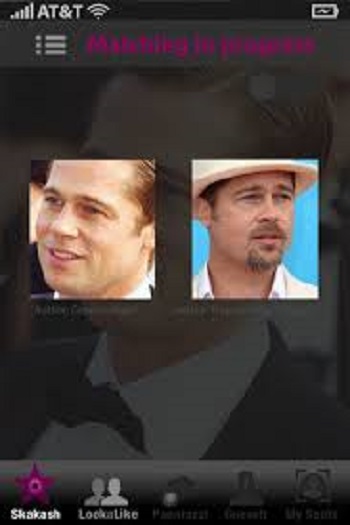 Skakash is a developing application equipped with facial recognition technology that will help you recognize celebrities. It's an interactive application that is fun to use; it will let you experience the life of being a paparazzi agent by just using your iPhone.  All you need to do is to point the camera and within seconds the app will tell you the name and other information of the celebrity it detected.
Pros: Can be used on TV screens, equipped with comprehensive database of celebrities
Cons: Currently on beta version, download link available upon request.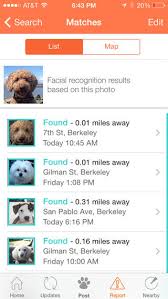 Finding Rover is an iOs application that helps in rescuing lost dogs. The app is equipped with facial recognition technology that works great with dogs so it will be easier to search for lost dogs within your area. The software is also great as a photo sharing app for pets.
Pros: With facial recognition technology in searching for lost dogs, can automatically match a scanned image of a dog with the app's database of registered dogs within the area.
Cons: Download link available upon request.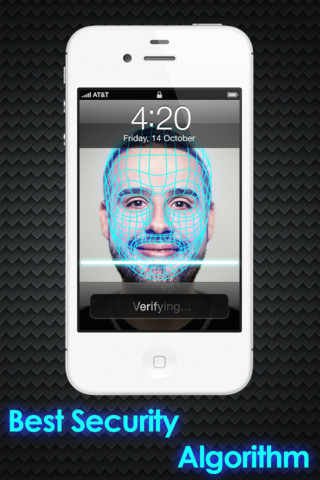 Face Recognition – Lock Your Screen is a lock screen app for iPhones than can enable face recognition detection to unlock the phone. Aside from its facial recognition function, the app is backed up by pattern unlock feature in case the phone can't recognize you during lowlight situations. The app is free to download and works well as replacement to usual iPhone lock screens.
Pros: Free to download, backed up by pattern unlock feature, provides grids in recording facial features.
Cons: Requires in-app purchases to unlock other features, inaccurate detection during lowlight situations.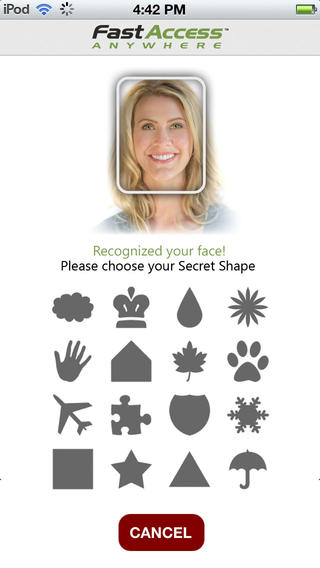 FastAccess made their first face recognition software for iPhones in order to provide a secure way of unlocking lock screens. You can also use the app in adding an extra layer of security when signing in to other websites. Integration is fast and easy as long as you have configured your log-in details with the website concerned.
Pros: Free to download, face recognition password protection, syncs with all devices for saved website passwords.
Cons: Requires purchasing separate Cloud account from Sensible Vision.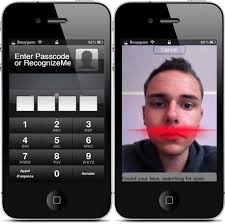 RecognizeMe is a biometric application made for iPhone 4. It uses the front camera of your phone to initiate a face recognition unlock mode. If the software can't recognize you, it redirects to the main password screen so you can enter your PIN.
Pros: One of the first developed face recognition apps for iPhone, works with other iPhone generations.
Cons: Costs $6.99 to download, requires a jailbroken iPhone.
These face recognition applications for iPhone are just newly developed and more promising apps will be available soon. You can still have fun with these early versions of face recognition software but always remember to backup the security features of your phone when using a third-party application.