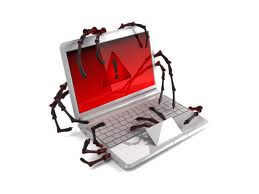 One of Mac's selling propositions to its potential users since it was released in the market is its inability to acquire virus and malware. Despite it being somewhat unlikely that you will run into malware for Mac, an antivirus is still important for added protection. This is also a preventive measure that your friends or colleagues who use Windows may not receive malware from you. There are lots of free antivirus for Macs that are currently available – programs like Oyx Mac is very important and helpful to protect your Mac.
Debunking the Myth
It is said that you can never acquire a single malware or virus while using a Mac. That, however, is not true to some extent. It just so happens that most malware and viruses are developed, and passed through the Windows network, because of the significant difference between the number of Windows users and Mac users worldwide.
Meaning to say, Macs are not invincible to infectious malware, spyware, and ransomware, but instead only has lesser chances of acquiring them. The visible advantage that Mac users have over Windows users in terms of acquiring malware is that Apple's operating system is less prone to attacks due to its core Unix architecture.
What is Core Unix Architecture?
The Core Unix Architecture is the one responsible for making Macs less prone to malevolent malware attacks. It features a very rigorous permission structure that very effectively prevents modification of the operating system that is unauthorized. Moreover, the Core Unix Architecture also effectively prevents other users from executing unwanted software.
What do Apple users need to do?
Fortunately, there are actually numerous types of free antivirus for Mac on the market. Users just need to do an in-depth search for the antivirus that would fulfil all their requirements and needs.
To date, less than 10% of Apple users actually use an antivirus software. Even if the risks are less and the chance of getting a virus is much less than that of a Windows user, it is still a good security measure to download an antivirus for Mac. This also eliminates the tendency for a Mac user to be more complacent when it comes to these matters. While Mac users are not the main targets of malware developers, they are actually not invulnerable.
It is also a good idea to download free antivirus for Mac if you are a cross-platform user, meaning you are actually using both Windows and Apple operating systems.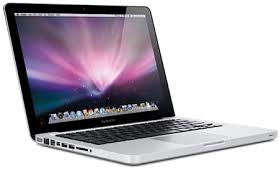 Things that you need to do before installation
1. Update your Mac
Regardless of your operating system, updating is never a bad idea. Apple actually made sure that their users are always reminded of potential threats. You may opt to set updates as automatic, or manually install updates from the app store.
2. Turn on your Mac's firewall
Turning on your unit's firewall is a very great help when it comes to securing your network. It ensures that everything that goes into your system is monitored and secured.
To do this, go to the System Preferences panel, select the option for Security & Privacy, and then click the Firewall tab.
3. Do data encryption
The Mac operating system automatically encrypts data for its user. However, it won't hurt to do an extra step of setting up encryption to add another layer of protection to the files that are on your drive. This actually prevents unauthorized users to access and copy your files, while only allowing specified users to access.
4. Be extra cautious
This reminder to be extra cautious actually goes out to everyone, not only the Mac users. Always check your sources first before downloading any file from the internet.
The Verdict
You should always remember that in anything, the end user is the weakest link. By having a free antivirus for Mac or any security software, you will be warned before making the decision to download files from various websites, thus, saving you from making bad decisions.
It is also important to have an antivirus for Mac, especially if you have a wide computer network that crosses platforms. Also, if you are using your Mac for business or if you have access to sensitive information, a free antivirus for Mac is right for you.