Your ordinary iPad has a lot more to offer than what you think. With the help of powerful spy software, you can start spying on other iPads and devices at your own convenience. This is useful if you are monitoring your kid's online activity or just exchanging private concerns with your peers.
To help you get started, take a look at the following amazing spy software that you might want to consider for your iPad.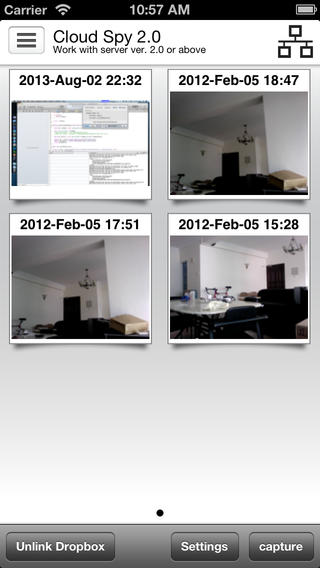 Cloud Spy is a free spy application that can be used on an iPad. It can capture photos from the Mac computer using your iPad as the remote. Captured photos are uploaded through DropBox but another application called "Cloud Spy Svr" should be downloaded as well to facilitate the automatic upload of images. The application can also be controlled with iPhone aside from the iPad.
Pros: Free to download, can remotely capture photos from your Mac anytime and anywhere, instantly preview captured images from your Mac.
Cons: In-app purchases necessary to access other features.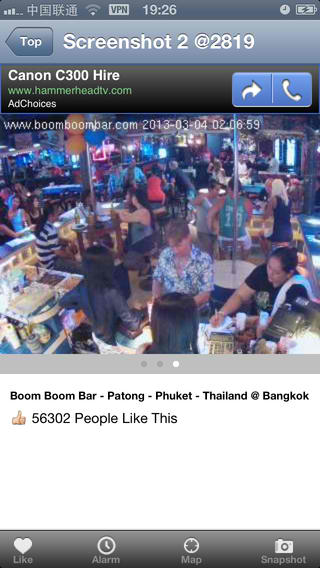 Spy Cams is an iPad application that will let you see the world anywhere and anytime you want. It can stream a wide variety of cameras from around the world so you can have a look at what's happening in a specific place you want to monitor. It can also stream videos from hidden cameras in public places like restaurants, parks and many more.
Pros: Free to download, can access hundreds of live videos from different cameras around the world.
Cons: Slow connection, some videos are very pixelated.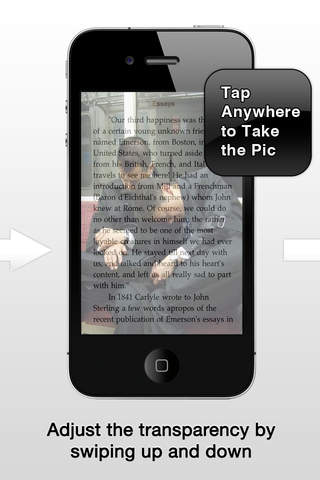 Taking a picture in the least obvious way is possible with SpyPic. Through this application, you can take pictures without being so obvious with the people around you. It disguises the screen into something else in order to hide the fact that you are actually taking a picture. It works great if you are in public places like restaurants and offices.
Pros: Creates an alibi screen when you are in stealth mode, can keep captured photos private, change alibi screen by swiping horizontally.
Cons: Costs $1.99 to download, in-app purchases needed for other features.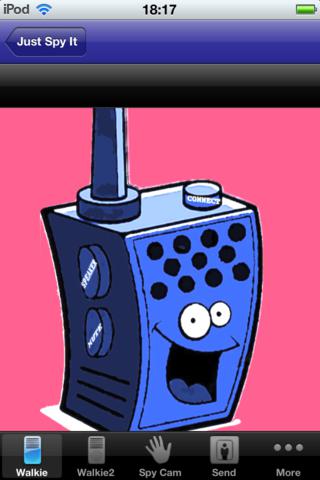 Just Spy can transform your iPad into a walkie-talkie device. It connects to other iPhone or iPad devices via Bluetooth and up to 2 other devices can be connected. The app is great to use if you are in a spying mode with your friends or colleagues!
Pros: Transforms iPads into walkie-talkie devices, supports connection up to 2 devices, send photos and text messages over Bluetooth with the connected device.
Cons: Costs $0.99 to download, prone to crashes, takes time to connect.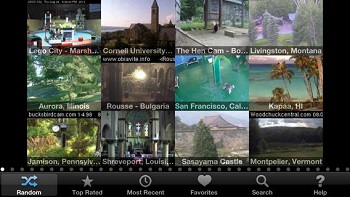 iSpy Cameras will let you access hundreds of public video cameras from around the globe. Through this app, you can get a glimpse of a certain place from the other side of the globe by just viewing it in your iPad. You can also zoom in or zoom out the video depending on the kind of camera being used for the streaming.
Pros: Hundreds of public video cameras from around the globe can be streamed, with zooming options, responsive database in searching for specific public camera.
Cons: Costs $0.99 to download, confusing user interface.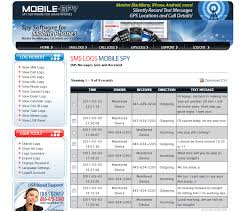 The Mobile Spy app for the iPad is recommended in monitoring the activities of your children or employees whenever they are using your iPad. By using the app, it can generate a list of the iPad's browsing history, email records and recently added contacts. You can have access to the recorded information by logging in to your personal Mobile Spy account. The app runs silently in the background and will not send any notification unless you activate the app's interface to modify the settings.
Pros: Monitors email logs, records browsing history, tracks changes in notes, contacts and calendar events, with photo/video and GPS location log.
Cons: Costs $49.97 for a 3-month license, additional monthly fees for extension of service.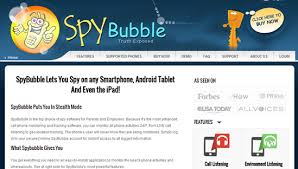 Designed for children, the SpyBubble app is a perfect spying application for parents whenever their iPads are being used by their kids. It can record your child's browsing history, phonebook access, photo changes and GPS location. It can also track messages in WhatsApp and iMessenger.
Pros: With GPS tracking, supports call and text logs, can track IMs like WhatsApp and iMessenger
Cons: Three-month license costs $49.95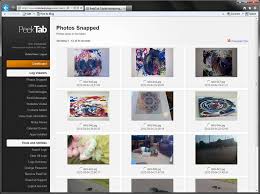 PeekTab is a spy application made especially for tablets. Once installed, the app runs silently and records tablet activities like app usage, photos captured, messenger usage, calendar changes, email logs, notes and text messages sent. All the data gathered are transferred in the online counterpart of the app where you can view the logs in your own PeekTab account.
Pros: With GPS tracking, can track messages, all photos taken are logged and can be viewed in the online PeekTab account.
Cons: A 3-month license costs $49.97, works in jailbroken iPads only.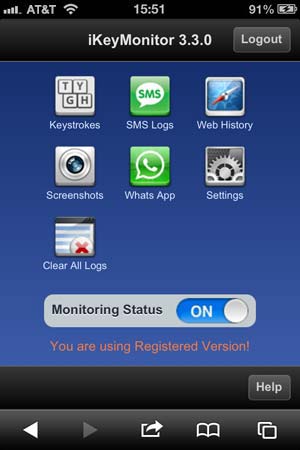 The iPad KeyLogger can monitor your tablet's activities whenever it's in the hands of other people. It can keep logs of your iPad's emails, text messages, chats, browsing history and social networking activities. All data gathered are delivered to your personal FTP account or email.
Pros: Can capture pasted passwords, keystrokes and texts, saves screenshots, can automatically upload all logs on your FTP client, multiple languages supported.
Cons: Costs $49.95 for a 3-month license, works on jailbroken iPads only, complicated installation process.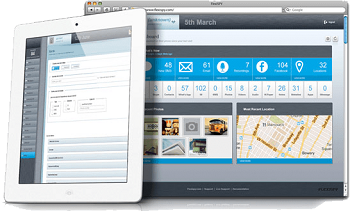 FlexiSpy is an intensive spy application especially designed for iPads. It has more than 150 spying features that will help you monitor everything with your iPad. FlexySpy's one distinctive feature is the SpyCam which enables you to see and hear the one holding your iPad by secretly opening the camera and microphone of the device.
Pros: With more than 150 ways to spy an iPad, allows redeeming of license from other spy software, can silently activate iPad's microphone and camera to spy on conversations.
Cons: Costs $149 per year, with additional $49.99 fee for password cracker option.
With the mentioned spy software for iPads, you now have a lot of choices in installing the perfect spying application for your needs. Just remember to be always careful in engaging with your spying activities so you can get the right information you needed at the right time.