It was a dream-come-true: having your own band with your friends and all the latest musical instruments to make good music. You have found a perfect place to turn it into your own studio so your parents will not go ballistic with the noise you will make at home. Your dream is to make it into the limelight. You have worked on a music sheet day and night with your bandmates. Your music is really good and your band is very sure the crowd will love it – which they did when you first played your music in public. Your fan-base is becoming bigger and better. But you have one big problem now: how do you intend to distribute your music on a CD or DVD for your fans? You also need to send a copy to a producer so you can be a step closer to the limelight. You just need to record your music through the computer and enhance it using the best music production software. Here are the top 10 software to check which fit your requirements:
10. Samplitude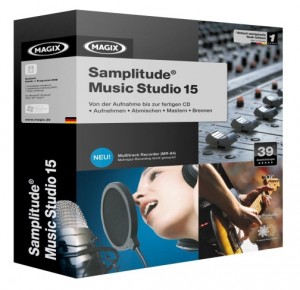 Samplitude Music Studio provides most of the needed tools to make editing of audio tracks more efficient. VST plug-in and DirectX are both fully compatible with this software to make it more functional. The calculation of 32-bit floating point that audio professionals use is also possible with this software, providing users with a visual layout of the track to make changes more precise. It has an Automated Jam Session where users can apply looping delays during editing and completion of a song. DJs can also make use of the Remix Agent that recognizes real-time BPM count of a song.
9. n-Track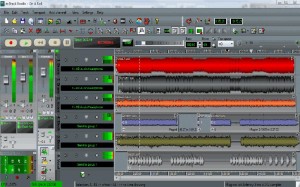 n-Track is another audio production software that lets users drag and drop the MIDI files for a more user-friendly interface. From your multiple soundcards, you can record simultaneously. This software has the ability to let users apply real-time sound effects on each track and mix them down to a wav. file. n-Track is compatible with plug-ins such as VST, ReWire and DirectX. It also has Live Input Processing in 16-bit and 24-bit. Some of the software's built-in effects are Pitch Shift, Delay, Chorus, Reverb and Spectrum Analyzer. n-Track supports video formats such as MPEG and AVI so you can sync it in with the song.
8. ACID Music Studio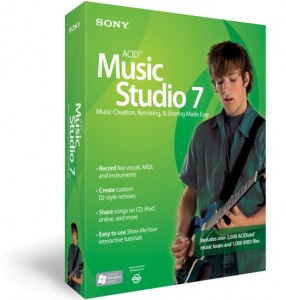 With ACID Music Studio, expect all the favorite audio-editing features you can think of such as mixing, looping, playbacks, plugin manager and more. The interface is very user-friendly. The left side of the interface shows the audio tracks where you can apply effects and settings. The right side is the software's main workstration called the Timeline where users can edit and arrange a project. It is also easy to place files into the Timeline with its drag-and-drop feature from the Explorer tab to the main workstation. ACID Music Studio supports plugin applications such as ReWire, VST and DirectX.
7. Sonar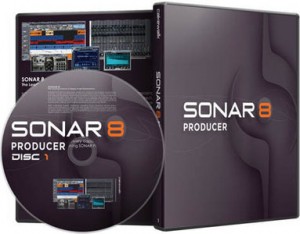 This software support popular formats like AIFF, Waves, Wav, MP3 and WMA. It lets users create musical scores by using guitar tabs and musical notes, graphically drawing them along with the lyrics. Sonar allows users to mix tracks through modification, importation, editing and creation of loops. You can change the keys and the tempos on the project. While you can produce audio CDS and master tapes with Sonar, you can also do sound developments for games. Its capability of doing multichannel recording allows you to record live performances.
6. LogicPro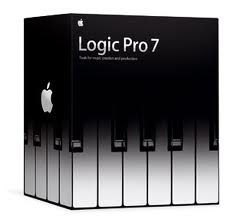 LogicPro has an Arrange window for the main workstation. You can drag and drop the audio files for your project. All commands that you frequently use can be viewed at the toolbar. Below the Arrange window, you can find other features such as Piano Roll Editor, Hyper Editor, Score Editor, Sample Editor and Mixer. You can access all midi settings and plugins at the Loop browser so it will be easier to place effects on the audio track.
5. FL Studio Producer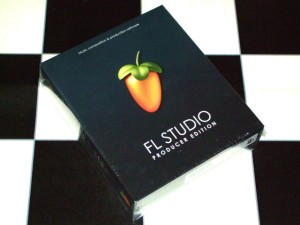 This software lets you enjoy all audio production features to make the best audio track. You can record a live performance that goes straight to your project for editing. With FL Studio Producer Edition, you can use your computer's keyboard as midi keyboard. It has a piano roll function that allows you to input notes into the project. Aside from editing and mixing tracks, you can also use the drum sequence feature where you can edit the track's beat as well as correct misplaced hits.
4. Audacity

Audacity is one of the famous free audio editing programs, jampacked with exciting features. This software works perfectly with audio files such as AIFF, OGG, MP3 and WAV formats. Noise removal and tempo adjustment are just some of its features. If you still have your precious cassette tapes, you can convert it into a digital audio file using this software. You can edit, copy and mix sounds altogether to create a music that will satisfy your ears.
3. Kore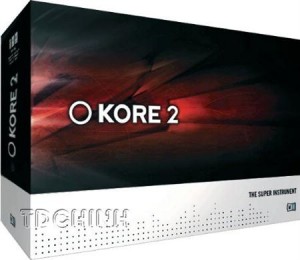 Kore 2 has a library that contains 500 sounds or more. This is the ultimate audio editing software to make incredible music of different genres. It has a lot of virtual instruments that you can enjoy such as organs, drums, guitars and pianos. You can edit all the sounds and mix them up. It also has a free version with over 150 sounds.
2. Reason Essentials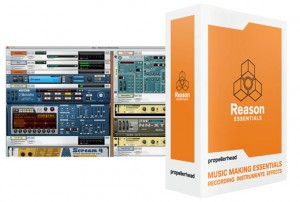 Reason Essentials is the entry-level version of the publisher. You can enjoy the excellent features of this software with its wide array of mixing, copying and editing tools. One of its main features is the built-in guitar emulator for guitar players to enjoy using guitar amps, effects and cabinets. It has a Digital Audio Workstation or DAW program that enables you to work efficiently. It has an audio sequencer so you can have full control on your arrangement. Other features include drum machine, loop player, synthesizer, reverb, distortion, delay and combinator.
1. Ableton Live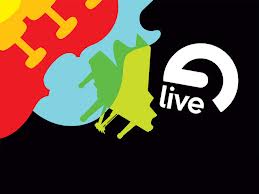 The interface of Ableton Live is very pleasing and simple. It has a digital audio workstation where you can view the music scroll while you play the track. You can also control the flow of the timeline using the Beat Time ruler. The Session View lets you play, record as well as improvise a music score. All audio data can be viewed at the Clips, which is being displayed in waveforms. With this, you can control the tempo and pitch of the clips in real-time. You can apply beat effects using the built-in drum rack pad.