A growing church is always good news. Along with the expansion, however, more work may be expected by the administration so some organization is always welcome.
If you wish to properly manage tasks and mobilize leaders and members efficiently, a church management software is going to be valuable.
10. ACS Technologies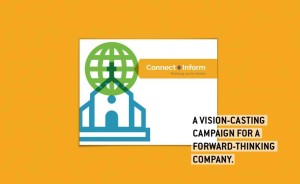 The ACS Tech Church Management Software is the most extensive software in the market and has been the #1 best selling church management software for 30 years. It allows member information management and facilitates donation giving, social networking, volunteer management and child monitoring. It also promotes various pastoral and leadership functions for small groups and events.
9. Active Network Fellowship One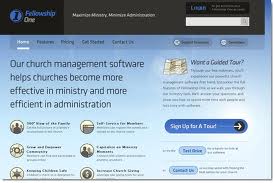 Active Network's church management software helps every growing church ease through the development. With this system, you can ensure true member care through their sophisticated directory service; volunteer and small group registration; donation giving; scheduling and secure check-in, especially for children. Sign-up for a quick tour into the system today or watch a video to get a view of all the features in better detail.
8. CDM+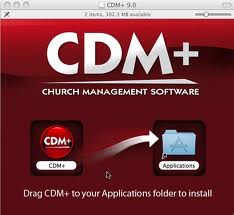 This church management software achieves perfect integration in mobile access, laptop and desktop computing as well as web usage. CDM+ helps you manage membership attendance, donations and funds accounting. You can also upgrade to enjoy event management, check-in/check-out, data hosting and web ministry tools. Receive all these as well as their Premium Support Program that will promote ease-of-use and service reliability.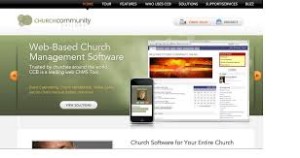 What separates the Church Community Builder from others is that it was built with a personal touch. With an aim to see various churches grow, the software facilitates member registrations, volunteer and small group management, family profile creations, multi-site monitoring and online donations in three packages: essential, standard and deluxe. Take a test drive into the system now and enjoy the chance to receive coaching that will improve assimilation and function.
6. ChurchPro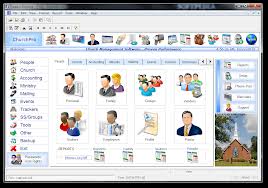 Church Pro is the all-in-one church management system with 18 years of experience to boast. It is a complete member and administration software that does not only facilitate member registration and online donations, but also runs as  a payroll and accounting system. This is the perfect software for congregations of all sizes, even for those with training and schooling facilities.
5. ChurchTrac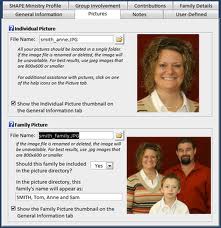 ChurchTrac's church management software is available in desktop and online versions. Download it and save it on your computer or register online for membership management, attendance, pledges and contributions facilitation, and accounting functions. It is the perfect system for smaller congregations because it is absolutely free, easy-to-use, customizable, convenient and secure.
4. Excellerate Church Software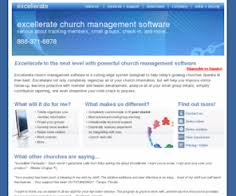 If you are looking for a system that is fast, customizable, easy-to-use and absolutely free—Excellerate's church management software is the answer. Their system facilitates member, visitor and small group tracking; manages contributions and pledges; and permits the sharing and exchange of emails and notes between leaders and members. Watch the demo to get a feel of the system and see if fits with your needs.
3. Icon Systems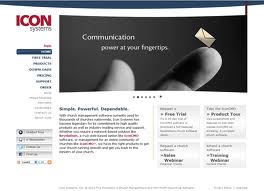 When you choose the church management software developed by Icon Systems, you can expect magnificent improvements with your membership facilitation, communication, contributions, accounting and web integration. Their 20 years in the business of software development affords them expertise in the delivery of extra features such as video emailing, email marketing, background checks, podcasts, charity auctions and document solutions that permit customization of checks and forms.
2. ParishSoft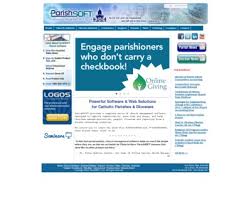 Find out why 8,500 parishes and 84 archdiocese have placed their trust on ParishSoft by availing their video and classroom training. ParishSoft provides users with features that enable efficient church management functions. You can also consider trying Logos, their church management database, for protestant and non-denominational churches. It delivers the same sophistication as PairshSoft

Servant Keeper is an online church management software that is accessible to church administrators, leaders and members. Apart from offering common features such as member search and registration, online giving, and small group management, the system introduces the SK Writer. The SK Writer is a word processor that permits letter and document creation, with automatic merge functions that allows sharing between members.
A productive church achieves more. With the help of a reliable church management software, church administrators can better serve the congregation for the glory of the Lord. Why settle for manual methods when a software has been designed to make a real difference?