Before contract manage software became popular, businesses relied on paper based process for managing their contracts. Manual creation, searching and management of these files can be time consuming. Furthermore, contracts can get lost in the process, which can affect the business negatively. With the release of these programs, management of contracts became easier. You can use these applications for managing contracts for employees, clients and other people or companies that you do business with. Here are some of the best software that you can use for managing contracts in your company.
10. Contract Logix

This software provides an easy to use interface that is intuitive. It doesn't take a genius to utilize this program. Plus, it works effectively that contract management becomes fast and more convenient. There are three editions to choose from. Each provides its own feature and comes in varying prices. You can get the one that meets your needs and that falls within your budget. The three editions are group, professional and enterprise. The group edition offers all the basic features needed to manage your contracts including managing any type of contract, standard reports and unlimited customization of data. This can be used by up to three users. The professional edition has all the features of the group edition and more including customizable dashboard, electronic signatures and document routing. The third option, which is the enterprise edition, has all the professional features plus multi-site licensing option, contract authoring module and unlimited user licensing. All of these editions offer training and consulting.
9. Ariba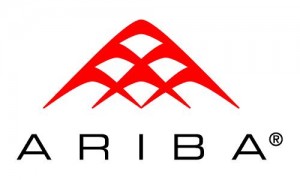 Ariba lets you manage your contracts easily. They are stored in a secured and powerful storage, which eliminates the possibility of losing them. Furthermore, this software makes it easy to access and track contracts. It also offers collaboration with other stakeholders. New contract creation is fast with its available templates. There is no need to manually sign every page with its e-signature feature. Never fail to update contracts as this program will provide advance notifications for those that are nearing their expiration. It also offers configurable reports to make reporting and analysis fast and easy.
8. Contract Assistant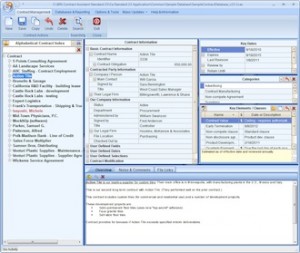 This software offers fantastic features that would help small to large businesses in managing their contracts. It's easy to install and learn, which is perfect for those who are not computer savvy but would like a more convenient way of managing their files. You can choose from standard, pro and enterprise edition. The standard edition is a single user software that is a good choice for a small company. The interface is similar to Windows so it is easy to understand. It offers step by step guide and a full user's guide of database building. It offers multiple alarms, complete electronic record, financial summary fields, note fields and contract overview. The pro edition is suited for medium sized companies. It offers custom reporting and can be used by multiple users. Some of its added features are upgrade path with easy conversion and update and view only user access. The enterprise edition is the perfect solution for big companies. It has all the features that the other editions offer plus recurring alarms to prevent missing renewal of contracts, customer reporting that depends on the permission of the user and full text searching.
7. Contract Analyst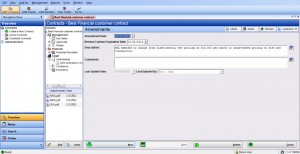 This software has a simple user interface, making it easy to manage contracts. Easily follow contract management process depending on your company's procedure, which is fully customizable. This will let you track the compliance and milestones of each employee. Get alerts and notifications so you don't need to miss on anything including contract expiration, renewal, performance and important dates. Create user accounts that have varying access levels for a more secured database. This will prevent unauthorized accessing of files.
6. Contraxx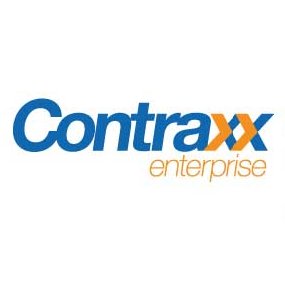 This software was created by ECTEON. You can choose from its enterprise and team edition. Create, track and manage any type of contracts conveniently. Signing contracts is also faster and easier with this program. Contracts are stored in a secured database preventing them from being lost. Set the level of access for each user so they can only view or edit contracts and information appropriate for their position. Monitor the progress of contracts easily and get alerts for things that need your attention such as contract renewal or ending of contracts. This software is easy to install and use.
5. Revitas Contract Manager

This is a feature rich software that lets you easily author, store and manage contracts. Make contract management more convenient with this program. Create contracts automatically, which can make the process faster, eliminating the need to manually type each contract. Be on top of everything that needs to be done on your files whether it's following up with the requirements of new hires, contracts that needs to be terminated and those that are nearing their renewal.
4. Prodagio Contract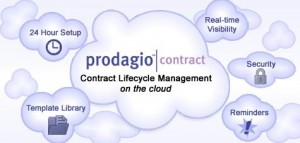 This is a comprehensive software that gives you everything you need when it comes to effective contract management. You can use this on the department level or even on the entire company. Eliminate the long hours it take to create new contracts and in finding specific files you need. With the automated system, creation of contracts can be done in a jiffy. If there is a contract that you need to access, its search feature will let you easily get to the file that you need. You can be sure that only the right people have access to its content as you can set the access permission for each user.
3. Exari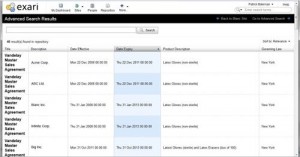 This is another software that can be used for managing contracts. Aside from the actual contracts, contract drafts are also stored in a separate storage. In case you need to access them in the future, you can conveniently do this on the application. Contracts can be easily made and accessed. It also allows creation of alerts so you can take care of those that need your attention.
2. Selectica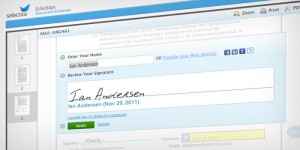 This software does not just securely store your data; it lets you organize the contracts according to your preference. This makes searching and management a lot easier. Its authoring feature lets you create new contracts using the appropriate and approved legal language. Changes on contracts can also be easily tracked so you will be on top of all negotiations. Sign contracts fast with a scanned or saved signature. Reports can also be easily generated with this software when needed.
1. CobbleStone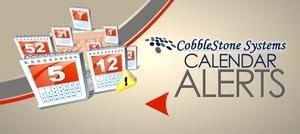 Choose from the three editions, which include desktop, express and enterprise edition. It offers a user friendly interface, which is simple and easy to understand. Its custom report builder lets you generate reports according to your needs. Get alert and notifications for things that you need to do like ending and renewal of contracts. It also supports scanning and attachment of files.