Watching movies at home has been made more enjoyable thanks to the DVD and Blu-Ray players. However, not everyone has them and majority of netizens now rely on using desktop computers and laptops to get their movie fix. The default media player in PC is usually not able to play most of the DVD video formats hence the need for DVD player programs. Fortunately, there are tons of free DVD software available that you can download and install them on your PCs or laptop. Most of these programs are safe and easy to use and are also compatible with most computer operating systems. Here are the top 10 that we recommend you try:
10. SuperDVD Player 5

The SuperDVD Player is a program developed by MasterSoft Inc. and the latest version provides fair DVD media player. In addition to playing DVD movies, you can use this program to play other file types such as VCD, SVCD and VOB formats and these are the most common DVD files. If you need a decent DVD player, you can try this one.
9. DirectDVD 8 SE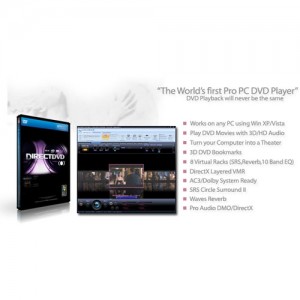 The DirectDVD is developed by the Orion Studios and the latest version of this DVD player provides excellent program for playing different DVD movies file formats. This program gives you high quality when talking about audio even using the essential and default settings. The main emphasis of this program is the customization of the audio.
8. RioDVD Region Free Player 1.6

The RioDVD Region Free Player is developed by RioSoft Inc. and the latest version provides you with a very powerful DVD player for your computer. This program features high quality details about the picture coupled with the adjustable and customizable settings that are very desirable in watching DVD movies. The user and graphic interface of this program is very neat and user-friendly and this is a great plus for most DVD player softwares so that any viewer can easily play, stop, pause and rewind their movies with ease.
7. DVD X Player 5.4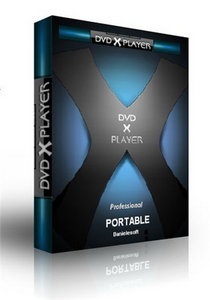 The DVD X Player 5 provides users with excellent quality when playing DVD movies and other files coming from different formats. This program has the features allowing you to play and view DVDs without any limitations. However, if your installed DVD drive has region restrictions, that limitation is followed. Another big feature of this program is that you can do recording of the DVD movies and then transfer it to electronic devices such as an iPhone, iPod, Sony PSP, Android phones, BlackBerry and other mobile gadgets where a DVD player app is installed.
6. TotalMedia Theatre 6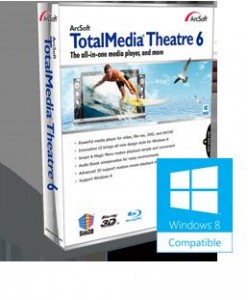 The TotalMedia Theatre is developed by ArcSoft and this program provides you with a wide array of remarkable features that will improve your overall movie watching experience on your PC. This software also has numerous innovative features such as being able to convert two dimensional (2D) videos to 3D ones. You can also make adjustments of the audio in order to recompense for the loud viewing setting and in navigating through the program's graphical interface with simplicity and ease.
5. CinePlayer with 3D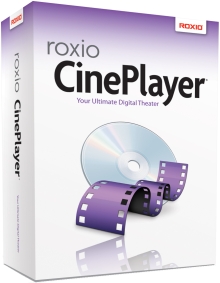 The CinePlayer with 3D software is developed by Roxio. It provides you with an outstanding DVD player program with an all-in-one decoder. The program features smooth and suave playback option with very clear audio quality. The main and nicest feature of this latest DVD player program from Roxio is its capability to play 3D DVD movies and even converting the 2D movies to 3D. If you have the Blu-Ray drive in your PC, you can try the CinePlayer BD from Roxio.
4. Zoom Player 8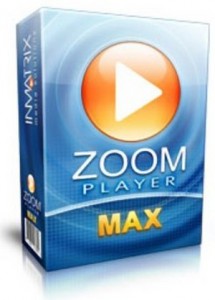 The Zoom Player 8 provides users a powerful example of DVD player feature in supporting most of the typical video and audio file formats. Hence, you can use this to play most of the DVD movies that are available for download online. This program also includes several interesting features that can add to your overall movie viewing experience. The program also comes with a high-level of customization.
3. BlazeDVD 6 Professional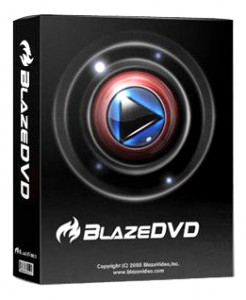 The BlazeDVD program can offer you one of the best video and picture quality to go along with its excellent audio feature. This DVD player program is capable of simulating the kind of audio produced in theaters. This program does come with all the things you need in order to have fun and enjoy the relaxing atmosphere of watching movies. The latest version has made it even possible for users to watch HD movies.
2. WinDVD 2011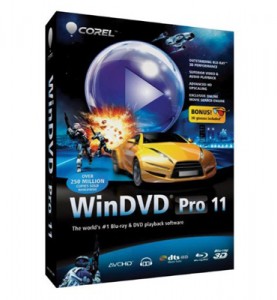 The WinDVD 11 is one of the popular DVD player programs of today. This DVD media player, especially its latest version, can take care of almost anything you need in your movie watching experience. It gives you better speed while at the same time elevating its outstanding performance. The media player provides you with features that are very rich, particularly the graphic interface. It was enhanced with a new and they also improved the appearance of the controls. If you have any problems or concerns about the program, you can simply use the live chat tool to communicate with the developer. This program is developed by Corel.
1. PowerDVD 12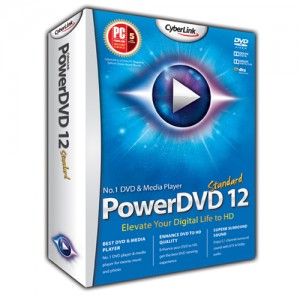 Arguably one of the best DVD media players today is the PowerDVD developed by CyberLink. The developer is very-well known for creating software for home theaters and for offering the best movie viewing experience. This program can read and play most of the popular media formats on your computer. If you are looking for a particular scene in your movie, you can make use of the Ultra-fast Instant Seek feature so that you can find that scene faster and easier. Another great feature of this program is that it can increase the quality of the videos – from low to standard to high quality.