The development of landscaping software makes it virtually easy to create landscaping projects at home or anywhere. These tools are made to organize design features with the possibility of viewing the completed projects at any time. Most landscape design software offers users with flexibility and dynamism with ease of use. Other advantages affords the user the ability to choose the ideal plants, and experimenting and moving around the design elements during the grueling process of landscape planning. These can be done without having to spend money or engaging in manual work. These landscape design programs are usually created with beginners in mind. These are user-friendly and easy to learn. With these programs, it is possible that you can oversee your landscape start from scratch up to the mature and fully developed plan. There are many landscaping programs that are developed to help you consider nature such as the one for irrigation planning. Other programs offer you the features of planning for fencing, pools, decks, gazebos and many more. Below are some of affordable or free landscaping software that you can try and use for your designing ideas.
10. 3D Landscape for Everyone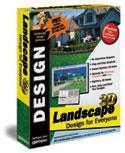 The 3D Landscape for Everyone is a free landscaping software, which provides users with the basic tools in landscape design; however, this is not the program for people who simply want to take pictures and then use the photo to design the landscape. Nevertheless, this program can provide simple and basic three-dimensional imaging manipulation and modification. Regarding the results of using this program, do not expect a realistic or very impressive image.
9. 3D Home Architect Home & Landscape Deluxe Suite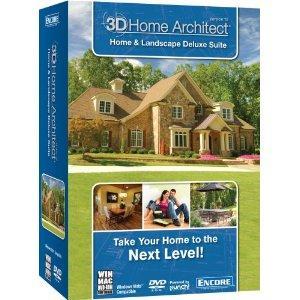 If you can spend some money, you can try the 3D Home Architect Home & Landscape Deluxe Suite. This paid program is very affordable and worth it for the features and functionality. The 3D Home Architect Home & Landscape Deluxe Suite has a user-friendly interface. Even beginners will have an easy time navigating and creating designs using this program. The basic landscaping features are included in this program. However, for advanced users, there are other software that can do the job better than this one.
8. Imagine Pro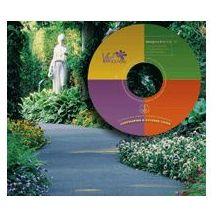 The Imagine Pro landscaping program is another software recommended by some landscape designers. It is necessary for users of this program to listen to the tutorials in order to get the hang of using this program. You can also do some experimentation using this program. The downside of using this is that it is not capability of creating 3D models. However, the 2D result (the photos and images) gives impressive, realistic and precise and accurate preview of the landscape design.
7. IMSI TurboFLOORPLAN Landscape & Deck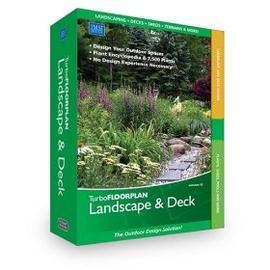 This TurboFLOORPLAN Landscape & Deck from IMSI is a powerful program with great potential for the users. The features and functionalities included in this software can get the job done. However, this one requires users to have a high end and powerful personal computer. This program is also good for those who prefer no superfluities in their approach to landscape designing.
6. Total 3D Home, Landscape & Deck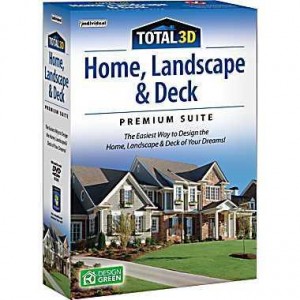 The Total 3D Home, Landscape & Deck is an impressive landscaping software sold at an affordable price. One of the main strong points of this program is its effectiveness in designing landscapes as well as home. A thorough study of this program is required before you can grasp and harness its full potential. Another thing, this program is specific in terms of what and what not to allow during the design and drawing.
5. HGTV Home & Landscape Platinum Suite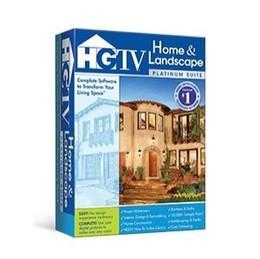 The HGTV Home & Landscape Platinum Suite is one of the outstanding selections for those looking for landscape design software. HGTV is known for home renovations including landscaping and it is not surprising if they come up with their own software. The program contains the essential landscaping tools as well as other functionalities for building, re-modeling or in re-thinking of the design ideas. This program provides fast, effective and efficient work.
4. Landscaping & Deck Designer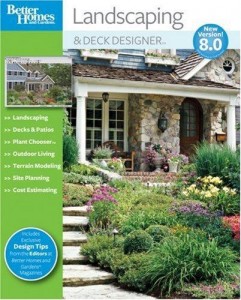 The Landscaping & Deck Designer is another landscape designing program designed for the average home user. This program is also intended for the professional in the landscaping field. This program can help landscapers to provide their customers with visual and digital ideas through the videos showing aerial and walkthrough views. The interface of the program is very user-friendly making it possible even for beginners to create and put his/her ideas into motion.
3. Home & Landscape Design

The Home & Landscape Design is an excellent software providing users with essential landscape design tools. This flexible, dynamic and powerful tool is affordable and gives you landscaping features plus home design functionalities. The user will have an easy time understanding the interface and workflow of this program because it also features organization in work.
2. Landscape Deck & Patio Designer

The Landscape Deck & Patio Designer is a program that is clearly developed for beginners and average home users. Still, with tons of features and functions, this program is also suitable for professionals to use. Aside from several features and designing tools, this program will help you to create your landscape ideas easily, relatively fast and with few or even without any hassles.
1. Realtime Landscaping PLUS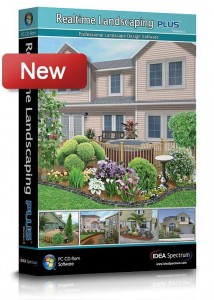 The Realtime Landscaping PLUS is the best landscaping software around. It provides users with lots of landscaping features that any ordinary and home users may not even use at all. Nevertheless, this program is a great tool for the professional and the novice landscaper in putting their ideas into motion. The interface of this program gives users almost everything that is needed in landscape designing. It also provides a realistic and very impressive output.