Music recording programs let you record audio files, as well as edit them. You can record your own music or music from other sources including online radio streaming and MP3 player. If you are concerned about the high cost of these applications, there are free music recording software that you can try.
10. Streamosaur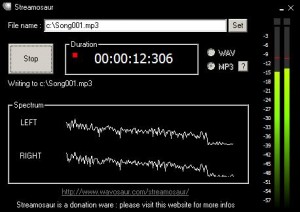 This free application has a very simple and straightforward user interface. Set the file name of the audio that you would like to record and start recording. Click the stop button once done. You can choose to save the file into a WAV or MP3 format. Record your own music with a microphone or capture the sound of an external player. It also allows recording of music on any web streams. Download the zip file and extract to start using the software. If you want to record music streaming on the web, you need to select output mixer on the control panel. To do this, launch the control panel, select sounds and devices, choose audio tabs, select volume under audio recording and click output mixer. Launch the program to start recording.
9. Wavosaur Free Audio Editor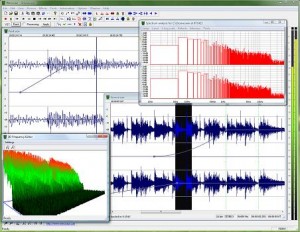 If you are trying to create your own music, there is no need to get costly software as you can use Wavosaur. It does not just let you record audio from your soundcard input like microphone input or line in, it also allows editing the recorded file. Some of its editing features include copy, cut, paste, undo, delete and crop. It also has silence remover, vocal removal, pitch shift, cross fade loop and batch processing. It has an external MIDI controller that allows you to do what you need to do on the audio file including record, stop and control the volume of the output.
8. Audacity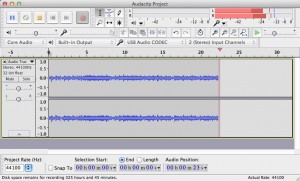 Like Wavosaur, Audacity is also an audio recording and editing software. It supports recording and playing of music or audio files that are in MP3, WAV, OGG and AIFF format. Some of the features that you can use for editing your music are copy, cut, paste, delete, undo, mix tracks and add effects. The interface is clutter free as options are organized under appropriate menus.
7. Ardour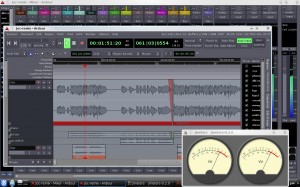 If you are looking for a professional music recorder that will not put a whole in your pocket, check out Ardour. Get this application for free and start recording, as well as editing your music like a pro. This open source software lets you work with unlimited tracks. It supports various file formats including WAV, CAF, WAV64, AIFF, BWF and more. Mix audio files and create new sounds. Some of the editing features that it offers are crossfade, time stretching, splitting, trimming and dragging.
6. Aktiv MP3 Recorder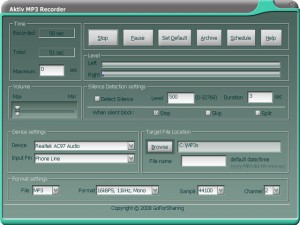 This is a straightforward and effective audio recording program that lets you save audio from external sources, as well as from online streaming. There is no time limit in recording so you can do this as much as you want. Choose the file name, location where the file will be saved, as well as the file format. Pause your recording and resume when ready. It also offers scheduling feature so you can automatically record music on your favorite Internet radio station. If you want a quick view on the files that you recorded, click on the archive button and get the list.
5. Quartz AudioMaster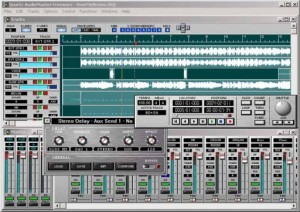 This software has paid versions. However, if you don't want to spend anything for recording music, you can get the free version. It offers the basic features that you need for audio recording. This includes 4 audio track recorder and mixer, importing of audio files, editing, score, drum and piano editor, karaoke lyrics viewer and musical computer keyboard. The interface may not be as simple as the others. But you will become more familiar with this in no time.
4. Traverso DAW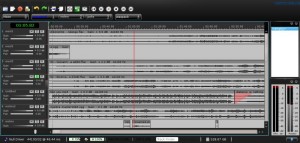 Whether you love recording music for fun or you are recording for your album, this is a powerful software that you can use not just for recording, but for editing your tracks. Access the options using your mouse and keyboard, which can make your work faster. Create as many tracks as you want with this program. The changes that you made on the audio file will be applied when it is exported. The source will be kept on its original form so you can always use it when you need to and create various versions of the track. It supports files including WavPack, FLAC, MP3, OGG and Libsndfile. Some of the editing features are mute, normalize, splitting, edge setting and fade in/out.
3. Kristal Audio Engine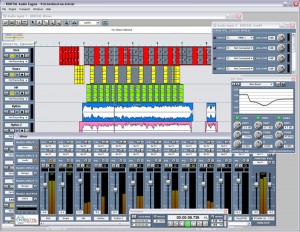 This application is available for free as long as it's not for commercial use. This means that you can use it for recording, editing and mixing tracks at no cost, as long as it's for personal or educational purposes. There is a fee to use it commercially, though a 30 day free trial is available. Connect your microphone or your guitar and play and record with Kristal. This software supports OGG Vorbis, WAVE, FLAC and AIFF files.
2. Anvil Studio

This application supports .wav and .mid files. Record and edit tracks with the software without a cost. However, audio tracks that can be recorded and edited on the free version are only limited to one minute per track. Mixing of various tracks is also not supported, though you can get the multi-audio version for $19.00. It supports recording of audio using microphone, CD audio and line in. Use the effects feature like native EQ and reverb, as well as the audio filters including normalize, reverse, volume change and pitch change.
1. winLAME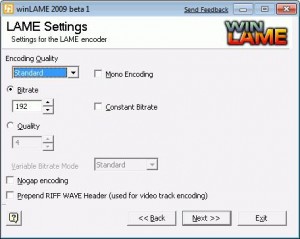 This is one of the best free music recording programs that you can try. It has a user friendly interface, which is wizard-like, guiding you in using the software. It supports encoding and decoding of several audio formats like .flac, .wma, .wav, .acc, .ogg and .mp3 files. The language can be set to English or German. It also offers batch processing, as well as CD audio extraction or ripping. This means that you can copy audio tracks from CD.