Also known as computer surveillance software, spy software are computer applications created to run without the knowledge of the user of the computer being spied on. It is designed to work on the background to monitor the activities in a computer. In cruder terms, these are software intended for intruding a computer user's privacy. Nevertheless, assailing privacy is not the only intended purpose of spy software. There are also meaningful purposes for the use of spy software.
Presented below are some of the best choices for free spy software that can be used for legitimate purposes.
10. WinSpy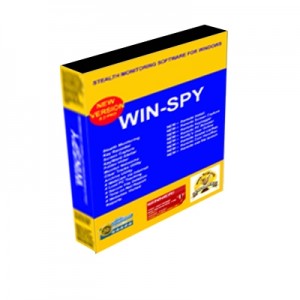 Published by Acesoft, WinSpy is a monitoring software capable of tracking the activities in a computer including the texts read and images and videos viewed. It can also take logs of what files have been opened and saved. Additionally, the program can keep tabs of the programs that have been launched from the start menu. The software can also record Internet activity. It presents a report wherein an item can be double clicked to open the links or web pages accessed. This small software takes less than 1MB of disk space and runs in Windows 95 to XP computers.
9. Desktop Spy Camera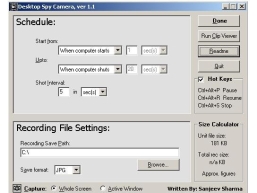 This straightforward monitoring software is focused on capturing screenshots. Basically, all it does is to get a glimpse of what is going on in the screen. The installer is only 184.2KB small so there shouldn't be difficulties installing it. Desktop Spy Camera does nothing else fancy but run at startup and unceasingly grab screens at a specified interval. The screenshots may be saved in BMP or JPEG formats in a user-specified destination folder. The saved screenshots are arranged chronologically in one folder. The lack of keylogging and other advanced features of this software may be compensated by its very small size.
8. WinMonitor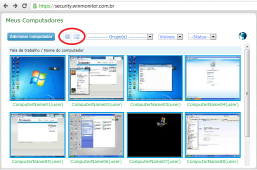 WinMonitor is a remote computer monitoring application. It is free to use but also has a paid version. It allows a user to monitor a number of computers over the Internet. The software uses miniature screens that simultaneously show thumbnails of the computers being monitored. This advanced software for spying can also make use of the computer camera. The camera can be set as a motion detector that initiates the sending of an alert once motion is detected. The microphone of the monitored computer can also be accessed. Additionally, WinMonitor can act as a remote control to interact with the screen of the monitored computer.
7. PAMO Easy Web Spy Cam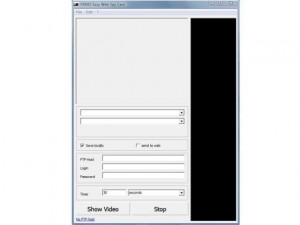 There are ways to make a webcam into a video monitoring tool. PAMO Easy Web Spy Cam is one of these ways. The software controls the webcam to capture snaps and send these snaps to an FTP server and be viewed in an automatically created webpage. This allows users to see who accesses a particular computer but it can also be used with the webcam extended to monitor an area in a different location. PAMO Easy Web Spy is a free software that can be used in Windows NT to Vista computers.
6. ExtraSpy Employee Monitor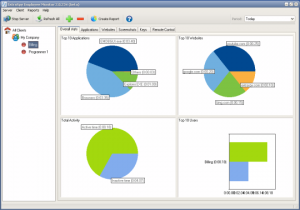 This is the eponymous monitoring software of ExtraSpy Software. It is free and can be used in every Windows OS version after Windows NT. The installer is relatively big but it comes with a rich set of features. It is designed to improve employee productivity but it can also be used to impose limitations on computer use aside from spying on employee activities with a computer. Features include the ability to take screenshots, capture keystrokes, and implement remote administration. The program also allows a user to send a quick message to the computer being monitored.
5. WebCam Spy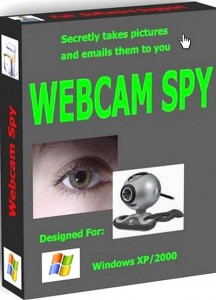 WebCam Spy is an application designed to make a computer with a camera act as a spy camera. It can be run in the background along with other programs while a computer is used for other purposes. It features a stealth mode. The program also enables the viewing of live camera feeds from a web browser. The installer is a meager 2.86MB small and can be used in Windows 95 up to the XP version. This software is a good tool for watching over a babysitter or housekeeper while the homeowner is away.
4. LanSpy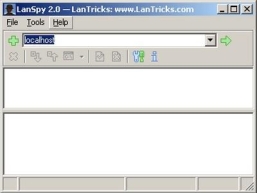 Primarily developed as a network security scanner, LanSpy is a software that obtains various information about a computer connected to a network. It can capture such details as domain and NetBios names, server information, MAC address, domain controller information, registry, shared resources, and event logs. The small installer can be quickly installed in the target computer and run on the background. LanSpy can also get information about open ports including details on which services are using such ports. Regular computer users may not get optimal benefits from using this software since it is centered on technical details.
3. Find Out Now Spy Software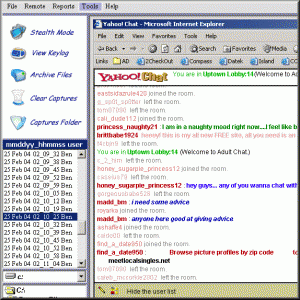 Despite its lack of more recent update, this software can still manage to do what it is meant to do on computers up to Windows XP. It offers a comprehensive range of features for monitoring and reporting computer activities. Its intuitive user interface is password-protected and the program operates stealthily. The user interface can be brought out of stealth mode with a configurable hotkey. The program effectively tracks keystrokes and web access history. It also takes screenshots and copies instant messages from various IM clients. Additionally, the software can send reports through email. It is a good option for home and office computer activities.
2. iSpy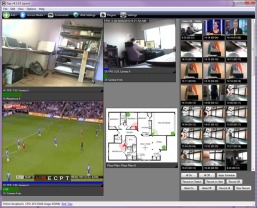 iSpy is a webcam software that comes with features that make it usable as a spy software. It takes over webcams and microphones to capture movement and audio. It features alert services so it can serve as a security, surveillance, and monitoring software tool. iSpy can be configured to automatically upload the videos it takes onto YouTube or other servers via FTP. Users of the software may monitor live audio and videos over a network. The software can monitor more than one camera in different computers. It is free to install and use the software but subscription is required for email alerts.
1. LockItTight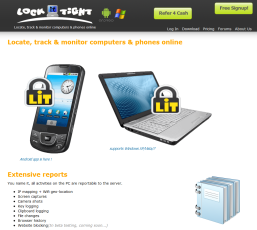 LockItTight is a free small application that monitors computers over the Internet. It serves as a surveillance camera, keylogger, and location tracker tool. LockItTight can also view screenshots and the contents of clipboards. It is capable of revealing browser history and remote retrieving and deleting files. There are also versions available for Android and iOS devices. The software can run stealthily in the background and also provides the option to block specific websites. The tracking function of this software makes use of Google Maps to show the location of the device being monitored.