Being organized is very important in all aspects. Organizing things means you know where you store things and you know where to get them when you need them. One of the important facets of organizing your files and documents is labeling. Making labels using the traditional permanent marker can do the job, but it will consume much of your time in organizing. Fortunately, there are label maker software and programs that are developed to help people to create labels faster. Whether you need to print labels for your optical discs, jewel cases, envelopes and other things, having this kind of program can really help.
10. Label Maker Pro

The Label Maker Pro offers a free trial version to users in label making. However, expect some watermarks. This program can help you to create and then print not just labels, but also envelopes, letterheads and many more. The drawback is that it does not created labels for optical discs such as CDs and DVDs. You can enjoy tons of design styles and templates for labels, making them fast and simple. You can also customize and design your own label using the included design tools.
9. Advanced CD Label

The Advanced CD Label Maker is a fairly easy to use labeling software that provides a quick way to create labels for optical discs and other things, including CD jewel cases. You can take advantage of the wide-ranging galleries that include background images, layouts and clipart. It is also possible to create and customize your own label or choose from the templates available. As stated above, this program is good for labeling jewelry cases and optical discs; however, you cannot use this program in creating labels for the CD and DVD cases.
8. Visual Labels

The Visual Labels software can enable you to create a wide array of labels such as optical discs and the 'vintage' storage devices such as VCR folders, floppy disks, as well as common household items like bottles, jars and labels for return addresses. You can use images extensively, as well as add text, shapes, patterns, lines and counters in various fonts, styles, colors and rotation. This program also provides more than 200 templates and customization in order to create your own unique labels.
7. Office Printer

The Office Printer can help you in making labels for optical discs and other items such as envelopes. This program will allow you to design letterheads, envelopes and many more. This software is loaded with several templates and backgrounds that you can utilize in creating your own design for your labels. It gives you total control in making labels and you just make use of the available tools and work through the interface in order to make your own creative labels.
6. Label Design Studio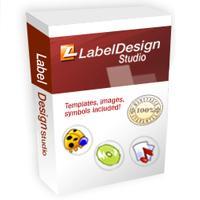 The Label Design Studio provides a well-rounded label creation tool through a wide selection of design and style tools plus a variety of labels. This program also offers you with a blank page to start with or uses the templates. This program also offers you with the essential feature you will need. There are more than 200 templates to choose from in creating labels for optical discs inserts, address labels and more. You can take advantage of the customizable design features. An easy way to start is with the use of the wizard.
5. Acoustica CD/DVD Label Maker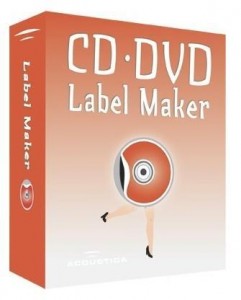 The Acoustica CD/DVD Label Maker is a program for creating your own labels for optical discs and jewel cases. This program will help you achieve these with the flexible interface and tools and you will find it easy to use. The program will also let you to create customized labels. If you are creating labels for music CDs, using Acoustica CD/DVD Label Maker will automatically import the details of the music track from another software from the same developer, the Acoustica's MP3 CD Burner as well as in other media players like WinAmp and iTunes. This importation helps you save time in your work.
4. Label Factory Deluxe 3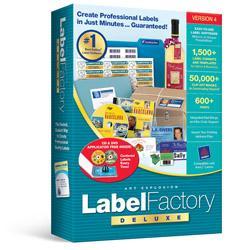 The Label Factory Deluxe will permit you in creating any kind of label you desire for different situations such as for your optical discs, tapes for audio or video, addresses, jar labels and name badges. This program includes most of the design features and tools you need in customizing and personalizing your unique labels. Basic design tools such as backgrounds, font styles, clipart and the essential editing functions are also included in this program.
3. ArcSoft CD&DVD LabelMaker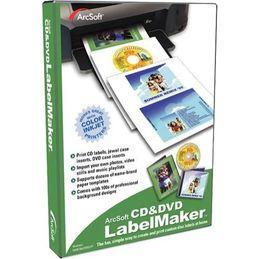 The ArcSoft CD & DVD LabelMaker is a program giving users all the functionalities and features in making several easy and stylish labels. You can take advantage of the easy to use design tools. If you are creating labels for music CDs, use the Import Playlist feature so that you can save time in importing CD information. You can customize your backgrounds using this program thanks to the intuitive interface.
2. Sure Thing 5.2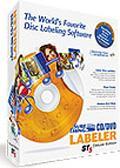 Sure Thing is the gold winner of the Top Ten REVIEWS in the label making software category. This program provides users with lots of essential and high-end features such as thousands of style templates and backgrounds, a manager for track listing and many more. These features will definitely make label creation very easy, simple, flexible, fun and convenient. You can take advantage of the intuitive tools of this program in creating unique labels.
1. Barcode Label Maker 7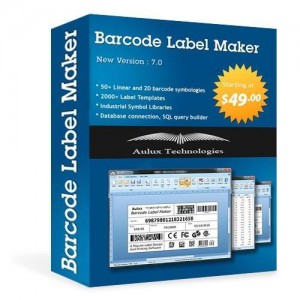 The Barcode Label Maker provides you with very easy way of creating labels. This program offers a wide array of barcodes that you can use for packaging products as well as for other uses of products and shipping. This program generates barcodes. This label software provides you with the total package of creating labels and barcodes using the intuitive user interface. It also offers several pre-designed templates in creating barcodes and labels. This program will also let you make use of information to be included in labels and barcodes.