The Internet is a very liberated world. People can post almost anything, even inappropriate ones like porn. The advancement in gadgets has made internet access easier. You can access your favorite social networking site using your mobile phone as long as you have internet. Parents are becoming less strict when it comes to providing kids their wants and needs. Kids these days are more hooked on their gadgets than the traditional way of playing. This will make them even more exposed to inappropriate information which will affect their learning and worse, their personalities. Parents need not worry about not having control over the websites and applications that their children use. Developers have made some parental control software free to download from their website so parents can protect their children from getting the wrong information on the internet. Here are the top 10 free internet filters that parents can install:
10. Windows Family Safety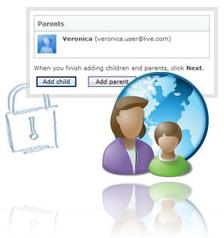 Windows users can already enjoy the use of Windows Family Safety to filter internet usage without downloading other software. This application lets you set which websites can each family member access. You can also use the safety settings so you can have full control on your children's computers.
9. Pikluk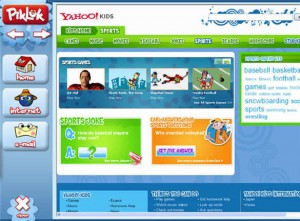 Pikluk is an easy to install software for Windows users. Parents need to sign up for an account to receive their own dashboard so they can choose the websites that their kids can access through the Pikluk browser. The browser will prevent children from checking other applications. Its email system allows the parents to create emails for their kids. Parents can strictly monitor the inbox and sent items on their children's emails. You wouldn't want your child to exchange emails with a porn star, would you?
8. K9 Web Protection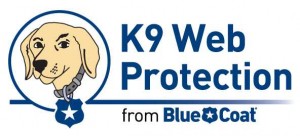 That cute dog on the logo of K9 Web Protection can block all the adult websites as well as those with inappropriate content for your children's' safety. This software can also block spyware and screen online messaging applications such as MSN, AOL and Yahoo. All pop ups shall also be blocked to keep your kids from accidentally clicking them. K9 Web Protection has been improving its features and you have to upgrade your software regularly to avail the latest versions.
7. B Gone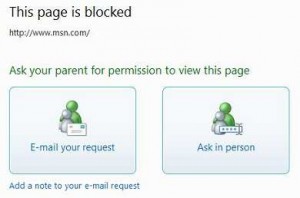 B Gone is another internet filter for kids and other people needing Web restrictions. This parental control application allows users to block websites and other applications based on the keywords. The entire program is password protected so rest assured that your kid is protected. Using B Gone, you can now keep your kids from going to porn pages – pop ups included.
6. Kidzui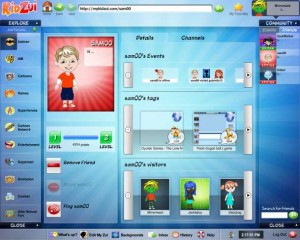 KidZui is a browser that kids will definitely enjoy. It has its own social networking application where your kids can share videos, ratings and opinions with their fellow KidZui members. The interface is really kid-friendly because of its huge and colorful icons. This software is not an internet filter. It is more of a closed system so children will not be tempted to access other applications than Kidzui. The kids get to explore the internet using the search bar. They can search for specific topics like math and science as well as music, videos, photos and games. Parents must create an account first before their kids can use KidZui.
5. Norton Online Family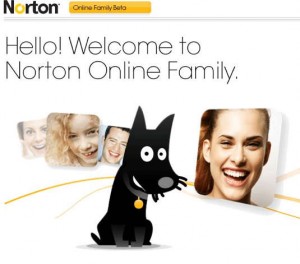 How do you want to monitor your kids' internet activities using your iPad, iTouch and iPhone? If you have a Norton Family Account, then you can enjoy the benefits of having Norton Online Family on your children's' computer. Even if you are not at home, you are still at ease because you can still check what your kids have been doing online. You will be able to receive notifications whenever they access inappropriate websites. Norton Online Family allows you to block websites which you think should not be accessed by your children.
4. AVG Family Safety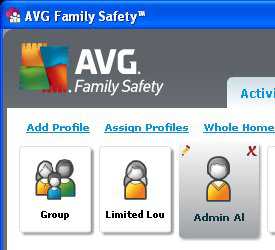 Aside from keeping your children away from inappropriate websites such as porn, you will also want to protect your family from websites that collect information on all of you. This can also open the gates to hackers and they can destroy your computer system in one click. AVG Family Safety can do all of these for free. You can now have full control over online activities that your family can only access. This software does not only provide protection to your computer, it can also protect your Apple devices. Once you have accessed a block website, you will receive a notification that will serve as a reminder.
3. PGSurfer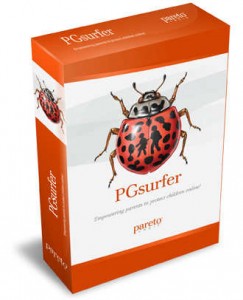 PGSurfer provides website restrictions on pages promoting pornography, gambling and vices. Your children will have the tendency to accidentally click on links that pop on on the screen. Some of the keywords that they might enter could show inappropriate websites on the search results. PGSurfer lets you monitor even the chat rooms and other instant messaging applications as well as email. It can also stop file downloads containing malicious contents. You can also allot a time frame for Internet usage so your kids will not be spending so many hours on the Internet.
2. Visikid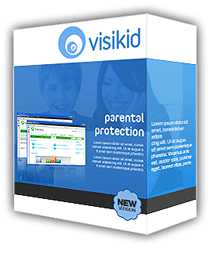 Visikid is an internet filters specifically programmed to protect kids from the pages they visit online. Parents can also control how long their children can use the internet. With VisiKid, parents can simultaneously control up to 3 kids. As part of their free services, parents get to receive weekly email on the summary of their children's online activities. You no longer have to worry when you are away from home. VisiKid will surely monitor your kids' internet usage.
1. KidsWatch Family Protection Suite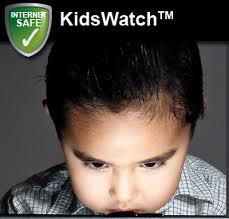 KidsWatch is another free parental control program that could block all inappropriate websites, including porn sites and pop ups. It has a keyword monitoring feature that will send parents notifications whenever their kids type unpleasant languages using instant messaging and email. This way, you will know if your kids have been learning inappropriate words that they should not be saying. All chat and email conversations may be viewed by the parents. Different settings may also be done for each kid. If you would like to avail other features, you have the option to upgrade your account but it is no longer free.