You might be failing at attempts to save because you don't know how to manage and organize your personal finances. If that is indeed the case, then all you need to increase in your savings is personal financial software that tells you what you need to know: where is your money going? If you need a realistic and updated perspective of your financial situation, check out our list of ten software options. You just might pick one by the time you finish reading this.
10. Budget Planner
This software is so easy to use in keeping track of daily expenses that even kids could use (you can monitor the expenses of kids using this software, actually). There is a section that gives you the budgetary allocations, and another that shows you the actual amounts you spend. "My Budget Planner makes sure that you see the discrepancies and lets you know immediately if you are overspending, and by how much. You will also be reminded periodically if your savings are above all below 10% of your income. This software knows and will tell anyone who has access to it.
9. GNUCash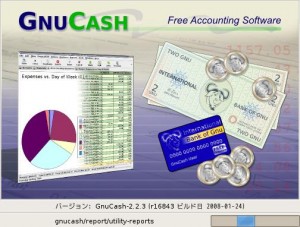 This software allows you to create more than one account. Its main advantage over other programs is that it is integrated with a reporting system that can generate balance sheets and other relevant budgetary reportorial. GNUCash is based on a basic accounting equation that shows you directly where your finances are at. If you do not need greater security than usual as well as file encryption, then GNUCash will work just fine for your needs. However, if you have stocks that you need to monitor online, this software is not the best tool to use for that specific purpose.
8. Moneydance
If you are looking for software that works with any OS without kinks, then Moneydance is for you. This innovative software has an easy to use navigation system. It has a calendar that issues reminders and it can even help you settle bills. When it comes to money management applications, Moneydance is a top contender because it is even equipped with online banking features.
7. Money Plus Sunset Deluxe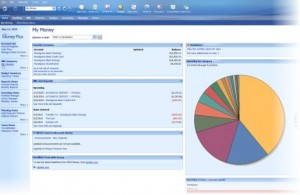 If you have stocks to monitor then you would do well to get yourself a Money Plus Sunset Deluxe software. It also allows for updating of online banking accounts. This software is very secure to use and offers the user a means to set his or her budget for any time period. And you won't need another program if you require a report or print-out because this software can do these things for you as well. This tool is ideal for individuals who prefer all of their finances to be organized and always in order.
6. PiggyBob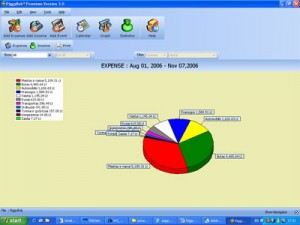 PiggyBob is simply laid out and user-friendly. But isn't that what you're looking for? And aside from its basic accounting features, its innate ability to show you where your financial situation is, it even has an alarm that reminds you when you need to pay bills. You can also rely on PiggyBob to give you perspective on your spending habits. Credit and debit had never been easier. It does have limitations, such as the requirement for manual entry, but it offers visual representation such as pie charts that people who have difficulty understanding extensive tables would appreciate. You can also find assistance and useful information from the PiggyBob website.
5. BudgetExpress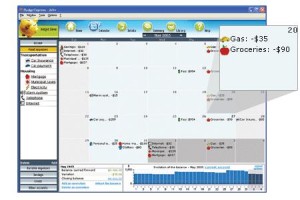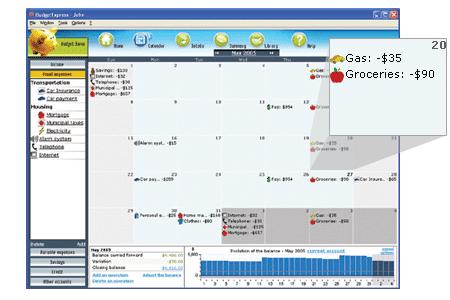 As the name implies, this software is quick to provide you with a budgeting tool that you need in order for you to reach your goal this year. You are provided with a financial calendar that will assist you in guiding you in your purchases and expenses. If you exceed the limits you have sent, this software will inform you momentarily. Perhaps the best feature of this software is that it is equipped with the capability to determine whether you are still within or already beyond you budgetary allocation. You can also generate relevant reports that use diagrams that are easy to understand. And so that you don't have an excuse if your PC suddenly crashes, Budget Express has back-up facilities.
4. RichOrPoor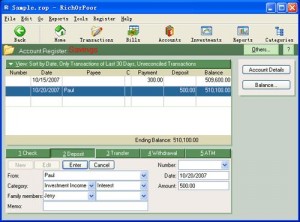 And so, which side of "or" would you rather be on? This software definitely wants you to be richer than you already are and so its scope is broad enough to include personal finance needs that only require your current financial data. It's easy to navigate after a few inherent set-up quirks that you'd soon forget you had to go through because Rich or Poor is very easy to use. It will also tell you in detail about your investments, your debts, and most importantly, where your money is going and how fast it is going. There are no tax options included in this software, however.
3. BankTree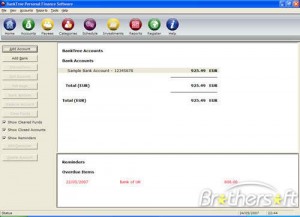 Since the software was developed by a British company, users from the United States might have to adjust to a few functions and features. But if you fancy this software, all you need is a table on current exchange rates. Users are happiest about the format and content of the reportorial which are presented such that they are very to understand.
2. MoneyStrands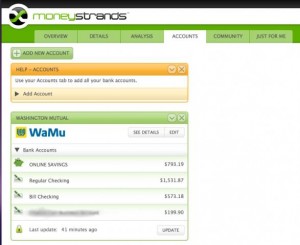 This is where you want all your financial information stored and integrated. This tool has analytical and monitoring capabilities, making it an ideal choice for those who have many different types of bank, credit, and online accounts. This tool can be accessed online for users who are always on the road and need to check on their financial data or make transactions while on the move. MoneyStrands has an app for iPhone that is available in more than 70 countries. And above all that, you will get money saving tips, especially if the software is sensing that you are spending more than you can afford at the moment.
1. AceMoney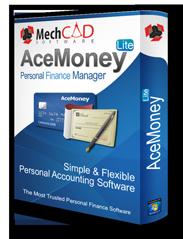 AceMoney works well for both Mac and PC. If you need financial software for personal use, and even for your newly established small business, AceMoney will cover your needs. Here are the features that make this platform the ace in this list: automatic updates of balances for all accounts as well as the home budget balance, categorization of expenses, investment tracking, and home budget management. This software supports all possible types of accounts and the user is given the option to customize a whole new account type. You get all that for only eight bytes of memory space.