A knowledge base, also known as KB, is a type of database used for knowledge management. It serves as a point of storage for information that have been compiled, organized, used, and shared with other users. To efficiently access a knowledge base, a knowledge base software is needed. There are many software of this kind available. Many can even be downloaded and used without having to worry about any charges or fees. It is important, however, to be mindful of the kind of knowledge base application to use. Before choosing one, the features should be carefully examined and compared to other programs. An excellent choice is usually one that has good support, rich features, affordable price (free is even better), and many users. In many cases, a popular software is preferable since using one means better chances of getting troubleshooting support and comparing efficiency. The following are some reliable knowledge base software worth trying:
11. WSN Knowledge Base

WSN Knowledge Base is basically an article directory script but it can be used as a knowledge base program. It provides a rich text editor along with a wide range of features including the option to translate texts into other languages. This easy-to-use software is compatible with various PHP/MySQL web hosts. It also offers import and integration features, social networking support, file attachment support, the option to create search-based categories, and advanced developer features.
10. OpenKM Document Management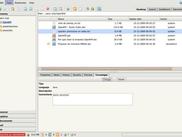 This program is mainly a document management system (DMS) that works on multiple platforms and designed to be scalable. However, it can be used to create a knowledge base with Microsoft Office and OpenOffice add-ons, encryption, complete activity log, mobile support, programmable automatic cataloging, and Google Apps synchronization.
9. GLPI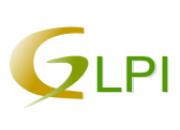 GLPI is an information resource manager that enables the creation of a database for inventory. It offers a decent number of functions including automated password reset, customer survey, email integration, incident or problem report management, multi-site support, workflows, and self service portal. It also allows customizations for tables, button images, and fields.
8. Bloomtools Online Knowledge Base

Bloomtools Online Knowledge Base is an application created to allow businesses to provide their clients or customers quick access to information they need. It enables the creation of a searchable knowledge base on the web to help reduce customer support. Features include a fully web-based help system, the ability to set up a password protected portion of the knowledge base, sophisticated categorization, user limitations, and the ability to suggest articles or information related to the information being viewed by a customer.
7. KBPublisher

KBPublisher is a knowledge base and content management system designed to easily share articles, manuals, white papers, business processes, answers to frequently asked questions, APIs, online help resources, and other useful information to customers and collaborators. It makes for a good support help desk program. It can be implemented as a standalone application or used with an Intranet setup. Moreover, KBPublisher is greatly configurable to suit specific company requirements and aesthetics.
6. PHPKB Knowledge Base Software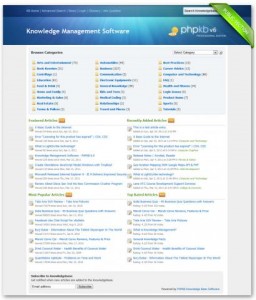 This proprietary knowledge base program is from Chadha Software Technologies available as an SaaS (Software as a Service) application. It provides the basic features offered by other similar software like asset management, incident or problem management, request management, FAQ, LDAP/Active Directory Synchronization, reporting, workflow, scheduling, and a self service portal. Moreover, it supports live chat, phone and request forms, and the publishing of instructional videos.
5. Owl Intranet Knowledgbase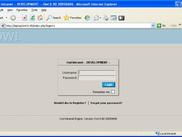 This is a free open source knowledge base software and document manager written in PHP. It is intended for publishing files or documents online. Target users are small businesses, nonprofits, clubs, and small business operations. The program enables bulk uploading through Jupload Java Applet and supports drag and drop uploads. This decently performing program can be used free of any charges but is rarely updated.
4. General Knowledge Base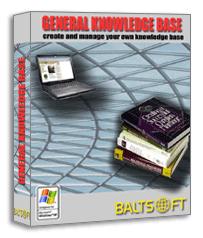 This software from Baltsoft enables the creation of a knowledge base substantiated on any document group or category. It serves as an optimal tool for document, article, and information categorization, description, search, and processing. It is designed to maintain the systemization of documents and information. Moreover, it supports the addition of notes and attachments. This program can run on Windows computers that use even the old Windows 95 OS. General Knowledge Base is a great tool for librarians, collectors, hobbyists, and writers.
3. SpiceWorks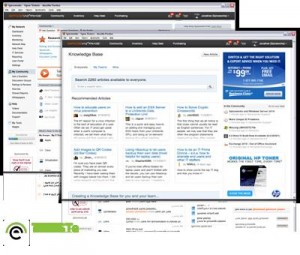 Spiceworks is a free knowledge base application particularly designed for IT teams. It provides the ability to inventory and monitor networks and run an IT helpdesk. The program provides a simple interface for sharing technical knowhow and curating thousands of shared knowledge base articles. It runs on Windows as well as on OS X and Linux computers that have 1 GB RAM and at least a 1.5 GHz Pentium 4 class processor. The relatively small installer for the program can be directly downloaded from the official website.
2. ServiceDesk Plus 8.1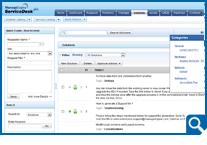 ServiceDesk Plus is a web-based knowledge base software designed to efficiently help end-users without the need for direct contact with technicians. It acts as a knowledge sharing medium that quickly allows users to find and view solution to common problems or answers to frequently asked questions. ServiceDesk Plus groups information into specific topics and presents them in an easy to navigate tree or through keyword search results. The software is also capable of preventing specific user groups from accessing the knowledge base. It can limit access to certain information that may be too technical.
1. Novo Solutions Knowledge Base Software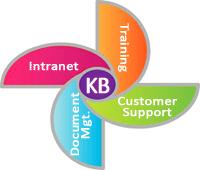 The Novo Solutions Knowledge Base software is designed to be used in various settings. It is created to be easy to use and good for organizations of all sizes. The software can be used for reducing computer training time, improving and speeding up customer support, and centralizing employee knowledge. This web-based application is also configurable and supports industry standard architecture (MS SQL Server and ASP/ASP.Net). It also has content editing features with robust formatting, built-in spell check, and image and multimedia capabilities.. Users can define different access levels, user role management, and portal views with the Novo Solutions Knowledge Base software.