If you own or manage an auto repair shop, there are software applications that will make it easier for you to track invoices and bill clients for services performed. Here are ten of the best programs we recommend: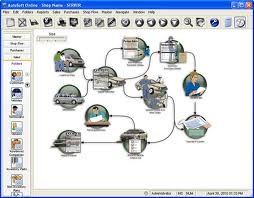 A complete auto repair shop management tool such as AutoSoft Online is essential if you want full control of your business. This software lets you make and track invoices and monitor your customer and vendor records. It also lets you keep track of your sales, orders, purchases and inventory. Most importantly, it can generate important reports such as vehicle history, estimates, inventory listing, summary of invoices and others.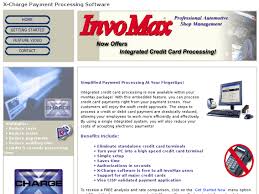 InvoMax is an invoicing software application that features numerous and useful tools in shop management. It has tools for basic bookkeeping, inventory management, contact management and work order management. You can use this application for billing, invoicing, estimating, cost tracking, repair tracking and maintenance scheduling.
InvoMax also lets you create a database of labor and parts with complete pricing for easy reference.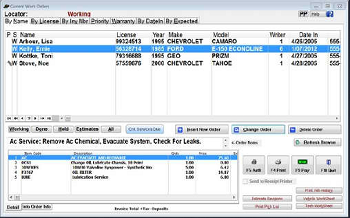 A comprehensive invoicing program, Garage Partner enables shop owners to manage not only their invoices but also the other aspects of their business. This program has a comprehensive feature set for point-of-sale (POS), credit card interface, online parts ordering, inventory management and contact management.
Garage Partner is an effective tool for invoicing and billing, tracking costs, estimating and pricing as well as for tracking repairs and maintenance of vehicles.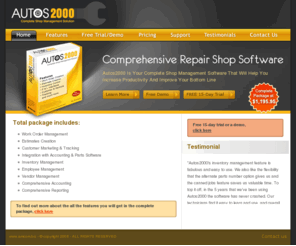 AutoS2000 is a complete solution for shop management that requires minimal learning curve. This application offers a solution for work orders, cost estimation, invoicing, recording and tracking accounts receivable, accounts payable, inventory control, vendor and customer tracking, and marketing.
AutoS2000 also comes with an interface for popular auto repair programs such as Mighty Parks, ALLData, Real Time Labor Guide, and Mitchell among others.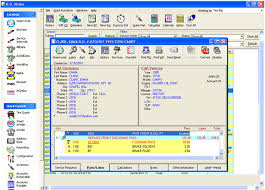 When you are running an auto repair shop, using R.O. Writer can help make your daily tasks easier. This program is designed to help you with estimating, invoicing, billing, costing, inventory management, work order management, and maintenance scheduling.
It also has a tool to let you create a database of vehicle parts with their pricing. Furthermore, this application can be seamlessly integrated with popular accounting applications.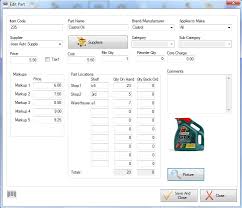 POS, Work Orders, Repair Orders, Estimating and Invoicing are just some of the modules that you can take advantage of when using Smart Auto Shop. Under these modules are some of its notable functionalities that can help you manage your shop easily such as invoice printing, customer management, supplier management, equipment management, labor tracking, parts tracking, fuel/oil items tracking, labor rates and others.
This program can also be useful for appointment scheduling and marketing.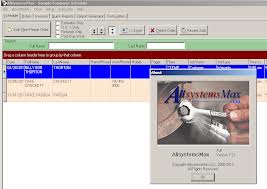 As its name suggests, AllsystemsMax has almost all the systems or utilities you will need for the daily operating of your business. This program features invoicing, accounting, cost estimating and CRM tools which are vital for any auto repair shop.
AllsystemsMax also has a strong support for users especially during initial contact to ensure optimal use of this application.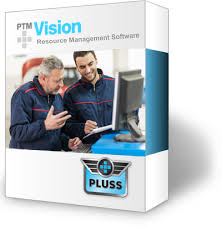 Billing and invoicing are just two of the basic functions of PTM Vision Shop Management Software. With this application, you can easily manage repair and maintenance jobs, manage your schedules, and keep track of your delivery times.
Among its basic features are tools for cost tracking, estimating, billing, invoicing, maintenance of parts and labor database, and work order management.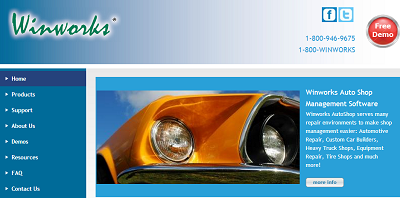 One of the notable features of AutoShop is its ability to create up to 32 separate jobs per work order. This means better work-order presentation for customers.
This software application comes with a detailed scheduling tool with drag and drop interface that lets you manage your work load easily. These features are apart from its basic functionalities for estimating, billing and invoicing, cost tracking, inventory management, contact management and repairs and maintenance scheduling.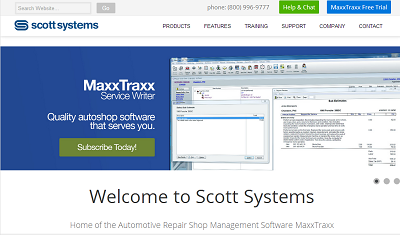 MaxxTraxx Pro is a multi-purpose invoicing software application especially designed for specialty repair shops. It can handle numerous tasks for your daily operation including estimating, invoicing, billing, cost tracking, labor rates, maintenance scheduling, repair tracking, parts and labor database, and parts pricing. It also helps you manage several areas of your business including your contacts, inventory and work order.
With these top ten invoicing software, managing your invoices and other daily operation of your business will be a lot easier. If you have any positive or negative feedback regarding any of these applications, feel free to let us know.