If you are in a place where certain websites are blocked, there is a way to open them. That is with the use of proxy software.
Since there are numerous proxy applications available and some of them are not too reliable, we would like to help you make the right choice with our top ten proxy software list:
10. GTunnel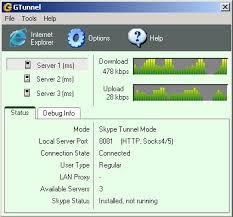 The GTunnel is a proxy application that can be accessed using GTalk or Skype. It also supports the English and Chinese languages. When you use GTunnel to access blocked websites, your IP address will be hidden to protect your privacy. The traffic contents are also encrypted so any local censorship or filtering system will not see them in clear texts.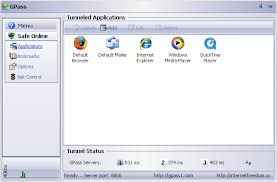 One of the most important features of GPass is that it supports instant messaging, audio or video streaming, and emails–features that are not normally available in other proxy applications. You could use GPass to surf blocked websites while protecting your privacy. It also has an easy user interface. You can download this software for free.
8. Free Proxy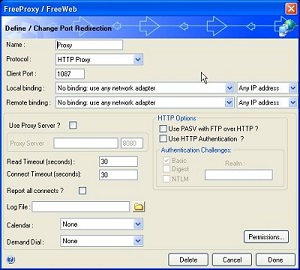 Another software application that lets you unblock sites is the Free Proxy. It is a totally free software application that allows you to visit blocked sites anonymously. It offers full broadband speed and is easy to use.
7. UltraSurf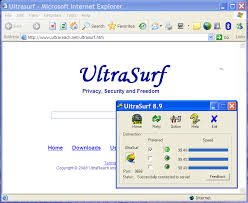 UltraSurf is a free proxy software application that is easy to configure and does not require installation in order for you to use it. It supports both Chinese and English languages. When you run it, the Ultrareach homepage will automatically open in your homepage, but you can also opt to turn it off. If you are using other browsers, you have to change the HTTP proxy in your browser to 127.0.0.1:9666.
6. GappProxy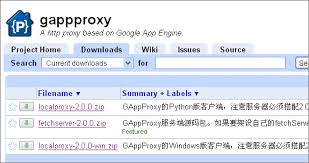 GappProxy is a proxy application that is based on the Google App engine. It is an open source program that you could download and then run without installation. But to use this, you have to set the HTTP proxy of your browser to 127.0.0.1:8000. Additionally, the features of GappProx are best suited for users looking for the alternative of Network & Internet for personal or commercial use.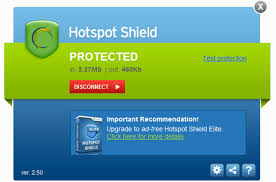 Availale in both free and premium versions, Hotspot Shield is another powerful proxy software application. This program supports English, Chinese, Persian, Arabic, Russian and Vietnamese languages. You could use it to unblock and surf websites anonymously. It also comes with public wifi protection which helps secure your personal data from snoopers even if using public wifi.
Once you have downloaded the free version, you can use its services but with advertisements if you open any website. You can get rid of these advertisements by upgrading to the premium version.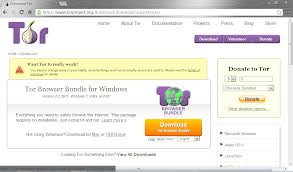 Tor is one of the most comprehensive software applications for your browsing needs. Aside from letting you access blocked sites, it also protects your privacy when using the Internet.
Other people will not know the sites you are accessing and the websites you visit will not know your details or physical location. It can run even on a USB flash drive as long as you pre-configure it. It supports almost all major languages including English, French and Chinese. There is no need for installation to use this software.
3.  Webproxy.net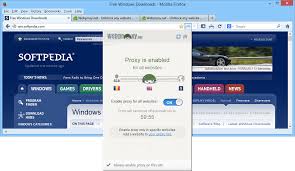 To access blocked sites in your region, Webproxy.net can do the job for you for free. Using this application, you could access blocked sites anonymously. However, if it will not work, it also allows you to change proxies easily. This software is normally provided as a Firefox ad on.
2. Your Freedom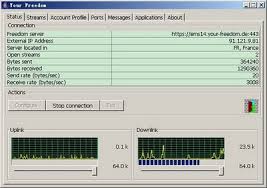 If you like to access websites that are not normally accessible due to censorship in certain countries, Your Freedom can provide a solution for you. One of its best features is that it hides your network address so that it will not be traceable and saved in log files.
To use Your Freedom, you need to create an account on their website and install the software. Then change your HTTP proxy browser configuration to 127.0.0.1:8080. You could then visit blocked websites. They provide free and premium accounts.
1. Freegate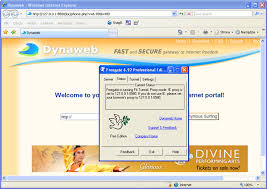 Freegate is a proxy software application that is popularly used in China, although it also has many other users around the world. Many travelers from various countries use Freegate when visiting China to access websites that are forbidden in the country, such as Facebook, Twitter and YouTube websites.
You can run Freegate without the need for installation and it will automatically open the Dynaweb homepage in the Internet Explorer. Freegate supports English and Chinese languages.
Wherever you are, you can now access almost all websites including those that are blocked, with the use of proxy software applications. Feel free to share with us your experience using any of the applications listed above.