Your family's safety is important so keeping the home safe from intruders is always smart. To gain some peace of mind and guarantee the safety of your home and the people inside it, you could install an IP camera software.
10. Cam Wizard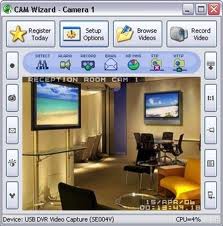 Whether you have an IP camera or a USB camera, this IP camera software is going to be useful. It offers time scheduling, motion detection, automatic email and FTP sending and uploading. It is easy-to-use and accessible via Windows 7, Windows XP and Windows Vista. It makes use of sophisticated motion detection algorithms so that even minimal movements are detected and false triggers are properly differentiated.
Price: $19.95 (free 30-day trial).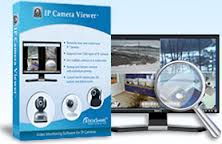 IP Camera Viewer is a free IP camera software that you can use at home or in the office. It offers live previews of up to four different cameras of various models and types; and permits camera configuration so that you could zoom, tilt and adjust the camera for better viewing.
8. iSpy Connect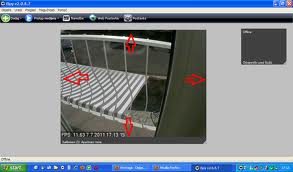 With iSpy Connect IP camera software, users get to enjoy text to speech function, as well as remote commands, command line access and all other features. iSpy offers users with a very convenient safety and monitoring feature by conveniently sending frame grabs of the intruder to your phone and uploading a privately viewed video of the intrusion on YouTube. It is absolutely free but is completely reliable and available in various language formats.
7. Logiware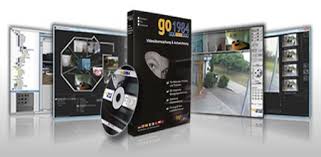 If you are looking for an IP camera software that can run professionally, Go1984 is what you need. It offers live monitoring; remote control functions via internet and network; audio-visual recording; and alarms. It also allows scheduling for automatic recording so that you can set it up to run on specific times.
Price: Go1984 Pro – $449; Enterprise – $839; and Ultimate –  $1950 (30-day free trial).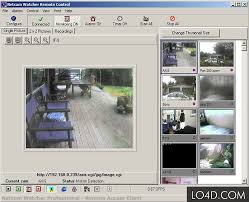 This IP camera software does not only give one access to different types of cameras, but also gives users access to the remote control function from any location in the world. It has motion detection, patrolling, scheduling, alarms, remote access, image enhancement and multi-monitor support. It also includes more sophisticated features such as multi-camera playback and tripwires for better monitoring and surveillance function.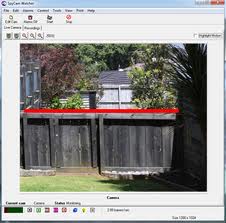 This Windows-based IP camera software with mobile accessibility through iPhone or iPad can keep your loved ones and properties safe. It has all the common features: tripwires, motion detection, alarms, email alerts and disk space management so that you can gain some peace of mind.
4. Stream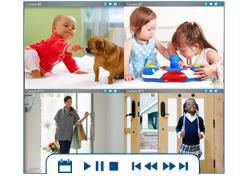 Stream L-View is a 16-channel IP camera software that supports various recoding modes: scheduled recording, continuous recording, motion-triggered recording and manual recording. It is easy-to-use and works magnificently on Lorex Cameras, with customized viewing functions that you can rely on.
Price: $49.99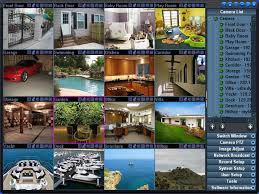 UnionCam Technology provides an impressive IP camera software that could be used on up to 64 different cameras in a network. It has video and audio detection for email alerts, and permits live video broadcasting on a website.
Price: UnionCam Player 1.1 Freeware or UnionCam Manager 2.1 $20 (30-day free trial)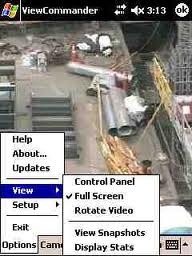 Say goodbye to low quality IP camera software because ViewCommander functions as a professional system that exhibits scalability, ease-of-use, flexibility and exemplary performance. Use it for your home and be able to not only record and view videos, but also get to digitally enhance, control and secure all videos you receive.
Price: ViewCommander-NVR Standard $300, Pro $425, Pro Plus $500 and Pro Advanced $600 or ViewCommander Mobile Basic $29.95, Standard $49.95 and Professional $99.95
1. WebcamXP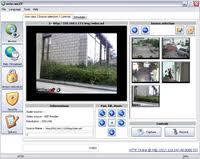 When you choose WebcamXP, you will be able to access an entire network of cameras from a distant computer, without needing to be physically present. You could setup video viewing on your website, so that you could keep an eye on things even when you are away from the home and from your loved ones.
Price: WebcamXP Private $54.95, WebcamXP Pro $109.95
Worry no more and keep everyone safe with a trustworthy IP camera software today. If you cannot keep watch of your home, you can set up a system that will allow you to have eyes on your place all the time, even when you are away. Secure your property and the people you care about—install a camera in your home.