Have you been wondering why many people nowadays use a certain cell phone monitoring software? Cell phones have been one of the best portable electronic devices that people use to communicate with other people, whatever time zone and wherever you are in this world. People can communicate with others through phone calls and text messaging. Other phones can even provide you Internet access; let you check your e-mails; track certain locations; and you can also capture and share photos with just a click or tap of your fingers. So, here is an amazing list of some of the best phone spy software that you will definitely wish to have. By installing reliable mobile monitoring software, you can have an easy access on all the activities a certain phone has gone to. This kind of software is very helpful especially to those parents and employers who want to make sure that their children or employees tell the truth if they've been sick or gone elsewhere. Even if the bearer of the phone deletes all the data from their phones, from your account online, you will still be aware of all the activities. No one can manage to hide something from you.
10. Dexrex Mobile
Dexrex Mobile is the best when you just want the basic monitoring software. It does not have much of the advanced feats that you can find in other similar monitoring software like parental control and security. It has only text and phone call monitoring. The software installed on the device will focus on monitoring all phone calls in a very detailed report. All outgoing and incoming calls are recorded in logs. Even text messages are recorded. This software does an excellent job.
Platform compatibility: iPhone, Android, and BlackBerry
9. Flexispy
If you want sufficient logging capabilities, advanced features, and other support options, Flexispy is the most capable. It permits you to monitor all the text messages and even allows you to read each one. You can also monitor all calls and it can provide you detailed call report with its distinct information. This software contains many useful monitoring feats and logging options to let you be aware of the bearer's phone activities. Through this reliable software, you will if the bearer is lying. Platform compatibility: iPhone, Android, BlackBerry, and Symbian
8. eBlaster Mobile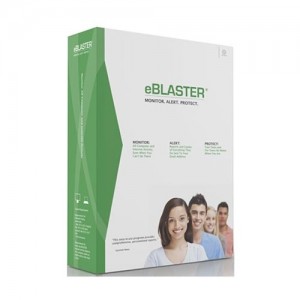 With sufficient logging capabilities and other advanced features, you can have an easy monitoring on text messages, phone calls, and e-mails. You are even allowed to monitor BBM chats. All incoming and outgoing phone calls are monitored and recorded in details. All text messages can be also read. Pictures and videos stored in the phone as well as all the e-mail activities can be monitored using eBlaster Mobile. GPS tracking tool is also provided. Platform compatibility: Android and BlackBerry
7. SpyBubble
This monitoring software provides many benefits that are very useful. This is SpyBubble. It allows you to monitor the bearer's phone activities. It has logging capabilities that shows you with whom the bearer is communicating and all the content being viewed on the phone. It has improved security options and features such as an access to the phone's contacts and its details, and a track to all the Internet activities the phone had gone to. Platform compatibility: most smartphone platforms
6. Spy Phone Basic Internet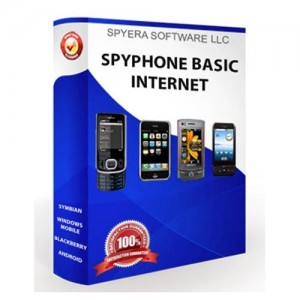 If you want the best mobile monitoring software to keep track on the bearer's phone activities, then Spy Phone Basic Internet is one of them. It has detailed logging capabilities that allow you to view the specific contact details and other phone activities. You can even set it to let all the logs e-mailed to you if you don't have the time to regularly check it online. Platform compatibility: iPhone, Android, BlackBerry, and Symbian.
5. StealthGenie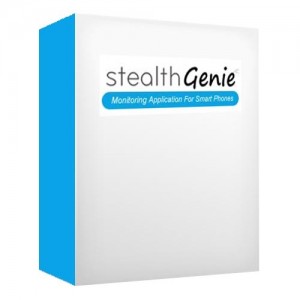 One of the excellent monitoring software is named as StealthGenie. It provides advanced features on keeping track on the bearer. It contains a wide range of logging capabilities as well as security options, such as remote wipe and backup tools. Parental tools are also in this software. It automatically records all phone activities on your online account. From phone calls to text messages, and even the calendar of events and voice memos, all are put in the logs. Platform compatibility: most cell phone platforms.
4. MobiStealth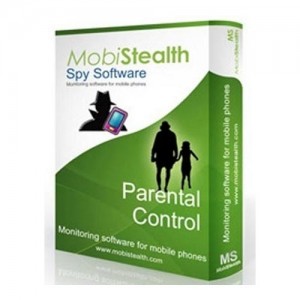 It is the mobile monitoring software that will never fail you. You can keep track on your child or your employee's phone activities. It has an excellent logging features and security options like change of SIM notifications and GPS tracking. With complete details, all phone call, incoming and outgoing, these are recorded, as well as all received and sent text messages. You can also view the webpages and bookmarks, and the events calendar. Platform compatibility: iPhone, Android, BlackBerry, and Symbian.
3. My Mobile Watchdog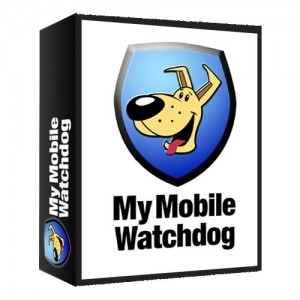 If you want a very careful watch on your children's phone activities, this is an excellent mobile monitoring software for you. My Mobile Watchdog provides outstanding logging feature and has a wide range of parental control options that keep you tracked of what your children do on their phones. It is one of the highly recommended monitoring software, which can keep your children safe. Platform compatibility: Android and BlackBerry.
2. Mobile Spy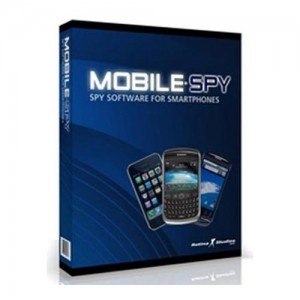 Excellent mobile monitoring software it is. Mobile Spy is not easily detected for it runs on a stealth mode. It offers you wide-ranging logging options which allow you to monitor all the activities done on the phone you keep on tracking to. You can track up to three phones at a time. An addition to its advanced features is the LIVE Control Panel. It is all worth it for your children's or employee's safety. Platform compatibility: iPhone, Android, BlackBerry, Symbian, and Windows Mobile
1. PhoneSheriff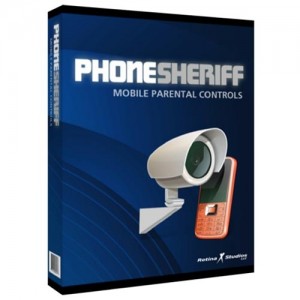 The most trusted and reliable mobile monitoring software of them all is PhoneSheriff. It provides both parental control tools and strong surveillance features. It contains additional parental control such blocking your child's access to a certain website and mobile applications, as well as specific phone numbers. You can set up restrictions on the phone. A hard to beat software it is; this will surely impress you in many ways. Platform compatibility: most phone platforms.