Are you a professional furniture designer whose creative juices are about to dry up?  Why not consider a furniture and cabinet design software to spike your upcoming project.
Below you'll find the best free design software intended for furniture designers, manufacturers and dealers.
10.  KitCad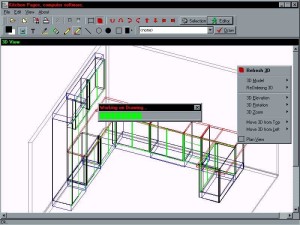 Although one may not be able to design cabinets extensively using this free software, it is a useful tool for editing furniture designs and viewing them in 3D graphics.  
9. Furnish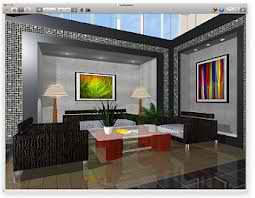 This is not mainly a cabinet design software but one for interior design.  However, users of Furnish can create and customize one furniture piece using an array of materials and parts that are inclusive in its tools.
8. RhinoParametrics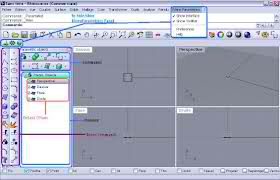 Although not a free design software, it has a free version here.  Its control panel will allow you to do practically anything that you want considering the ergonomic features of its new version.  You can view and rotate images that come in 3D.
7. Master-Design Art-Shop X-Lite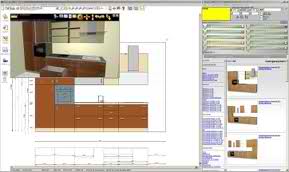 Whether you are designing, making or selling furniture pieces, Master-Design will come in handy.  This software was conceptualized with three people in mind: the furniture designer, the manufacturer, and the vendor.  This explains why a user will be able to not only design his cabinets and other furniture pieces in 3D graphics, but also arrange his work in a room of his choice.
6.   eCabinets System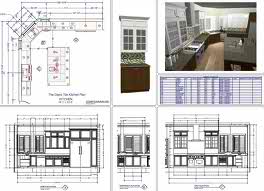 Designed for individuals and companies that specialize in woodworking, this software delivers 3D graphic images.  Users can explore the details of his designs by moving and rotating them.  To benefit from this software, one must have a Thermwood Router.
5.   IKEA Home Kitchen Planner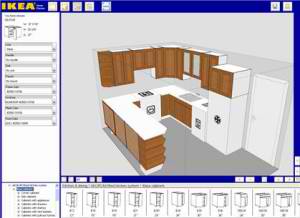 It features the kitchen and bedroom section of the IKEA catalog, which carries an array of cabinet styles.  Simply drag and drop your choice of furniture piece in your floor plan.  Aside from varying styles and measurements, the prices of Ikea cabinets are also provided in  the Home Kitchen Planner.
4.  Polyboard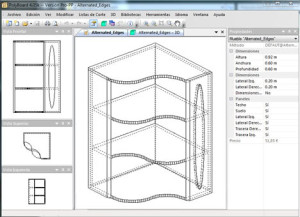 This computer-aided design (CAD) software is intended for arborescent cabinet designs.  Polyboard allows a user to choose the handles, glass, doors, and shelves to incorporate into his cabinet design.  Designs are presented in 3D images, so the user can see clearly even the smallest detail on his cabinet design.
3. Edraw Max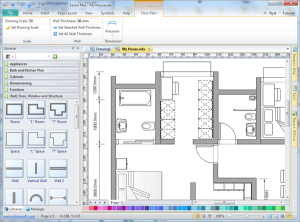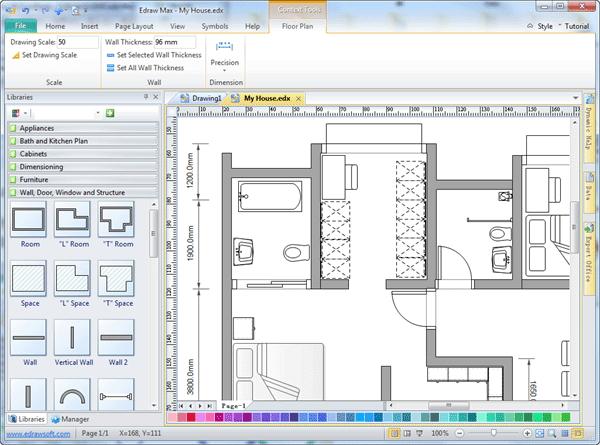 This cabinet design software will allow you to work on complex cabinets even though you have no knowledge in computer-aided design (CAD), which is more common to architects and engineers.  Aside from having the liberty to design your furniture pieces and view them in 2D images, Edraw Max has made wall-mounting tools available so that you can elevate your furnishings.
2. Google SketchUp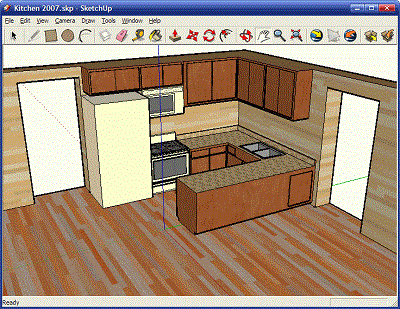 Create a virtual home that matches your own, or perhaps what you plan to have in the future, and insert functional elements like cabinets and shelves.  SketchUp gives you absolute freedom to design your furniture pieces in 3D graphics.  Get the accurate width and height of your cabinet, thanks to the distance box in the control panel.  All you need to know that is not in this software is the standard dimensions of most cabinets.
1. Homestyler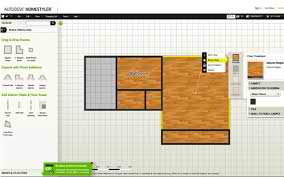 With this Autodesk offering, you can work from the biggest to the tiniest detail of your house anywhere anytime.  Homestyler supports Android devices and was conceptualized with the designer in mind.
It has a broad selection of floor plans, furniture elements, flooring, and all the aesthetic elements of every furniture piece.  Aside from windows, walls, doors, rooms, and cabinets, you can also add real product brands such as Sears, Moretti Compact, and Jonathan Adler into your design.  This software boasts high quality 2D and 3D images, which you can pan, so you get a better view of your virtual furniture.
Your Turn
Did you find our list of free cabinet design software helpful?  If you have anything to share, feel free to let us know.