Writing, may sound simple as it seems but is seriously difficult without reliable book writing software. Even though most amateur writers think that they only need their favorite word processing program, experts still prefer using a set of writing tools. It includes programs for organization of files and structuring of ideas.
Some software cost a lot of money and reliable free tools are difficult to find. To make everything easier for you, here is the list of 10 reliable tools that you can get at no cost.
10. LibreOffice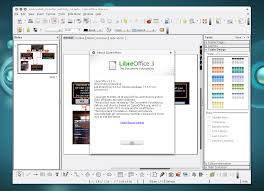 Do you know that you don't have to buy the costly Microsoft Office to get writing software? LibreOffice is free to download and it features what MS Word has – spell checker, auto-formatting, auto-completion, and PDF export options. Every MS Office user can easily feel at home with this word processing software.
9. The Sage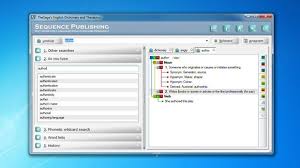 This program is a reliable combination of both thesaurus and dictionary. It features Google-like functions by offering suggested set of words whenever you typed it wrong in the software's search bar.  In addition to definition and synonyms, TheSage provides sample sentences, hypernyms, meronyms, synonyms, and hyponyms. It has an audio of the words' proper pronunciation too.
8. Sigil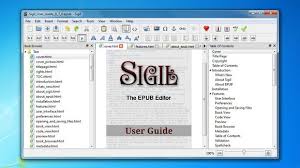 E-book publishers will find this tool useful. Beginners can easily work on the simple editor of this software while advanced users can tweak the software's code in their own liking. It also features a search bar for efficient formatting and editing. You can also create the e-book's index and table of content pages to make your publication more professional.
7. TreeSheets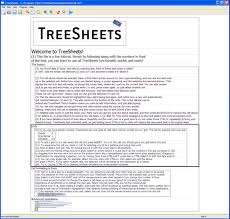 This software is perfect for organizing your thoughts and taking notes. Similar to spreadsheet software, TreeSheets is a free writing software which provides data through cells and tables. Data includes formatted texts, images, and more.
6. Kiwix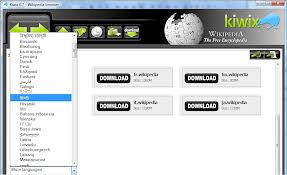 Kiwix is an offline research program which provides information based from the internet. You can view pages from Wikipedia without connecting to the internet. However, dedicate enough time in downloading this free book writing software because it needs 5 to 10 GB space from your hard drive. But nevertheless, it is a program worth using.
5. Storybook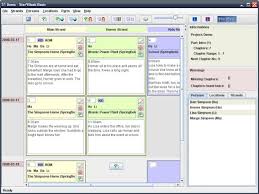 It is a flexible program which helps in the development of written works such as screenplays and novels. You have to begin by choosing a plot and the software will present you a series of scenarios to choose from. Furthermore, there are preset of settings and characters in each scenario, allowing you to choose, arrange, add, and edit according to your preferences.
4. WikidPad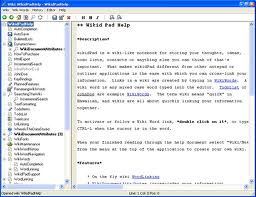 Have you ever thought of creating your personal wiki database using a free book writing software? WikidPad allows you to create your personal database of ideas that you can link from one data to another. For instance, you can create a page for a character's biography which you can link to the character's name in the plot. This makes it easier for you to maintain the focus of your ideas without cluttering your workspace.
3. FocusWriter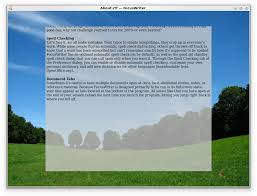 Cluttered screen makes it difficult for writers to focus on editing. FocusWriter removes all sorts of buttons and icons, allowing you to have an intimate moment with words. It is only you and your novel. However, in case you need the menus, then, you can simply move your mouse pointer on the top edge of the software to access the tools you might need.
2. yWriter5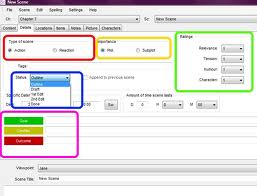 Planning a novel is never easy without yWriter5. This free writing software allows you to schedule your writing tasks. It gives you reports on what you need to work on today such as plots, scenes, characters, settings, and other elements of your novel. It also features a scenario creation tool where you can outline your novel and edit it afterwards.
1. Evernote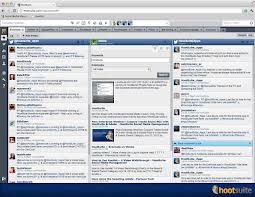 Evernote is a "must-have" note and research software for writers. You can create an account where you can store all your notes and images for your novel. You can easily save snippets or pages of helpful URLs as well. Moreover, the software works on all platforms like Mac OS, Windows, Android, iOS, and so on.
Your Turn
Do you know other free book writing software that we failed to mention? Feel free to share it below.