Everybody loves photos. And who wouldn't? Photos are captured memories. They let us look back at moments that we want to relieve anytime we want. With the digital age, most photos are now stored in soft copy for easy viewing and storage in computers and mobile devices. Jpeg files have very long half-lives and they'll probably last forever. What makes the reminiscing even more convenient are state-of-the art Photo Slideshow Software that automatically sort the photos to be viewed in any possible combination. Here are 10 amazing options that also allow you to add more life to your customized slideshows with the use of different backgrounds and transition effects.
10. PhotoStage Slideshow Pro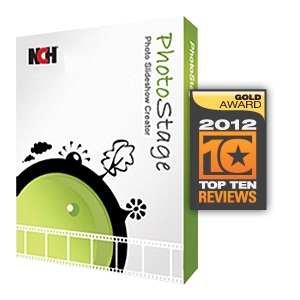 Topping the charts is PhotoStage Slideshow Pro. It has a very easy interface that offers high definition photo viewing. It offers a lot of useful features that makes watching photos more exciting than you've ever imagined. This software also has the capability to just drag and drop the photos for fast organization and viewing. The most promising feature if this application is that it is cheap. Did we already mention high definition viewing?
9. PhotoStory on DVD MX Deluxe 11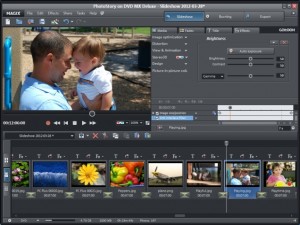 The available slideshow software are competing with each other in terms of transitions and effects. PhotoStory has tons of transition options to choose from. This software also has many background options for better photo viewing. If your photos are not in high definition, this application has the capability to make them so. Slideshows with PhotoStory are guaranteed fun and exciting. It is so easy to use that almost anyone can operate it. You don't have to be computer savvy at all.
8. Photo MovieTheater 2.3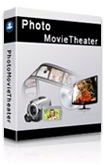 Common features for slideshow making and viewing are provided by the Photo MovieTheater. It does not have the all the advanced features its predecessors are offering but it is decent enough to accommodate your day to day slideshow needs. Even though it has limited features, it always does the job and satisfaction is surely guaranteed.
7. My Memories Suite 3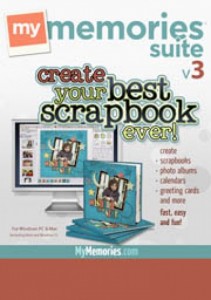 Making slideshows is really fun especially when there are a lot of templates to choose from. If there are no templates that suit your taste, My Memories Suite 3 allows you to make your own template with your own choice of colors and graphics. Now, that's a great feature. You can customize your slideshows with the use of unique fonts and other elements to make your slideshow as individualized as can be. It also has a user friendly interface that works like a charm.
6. InAlbum 4.0 Deluxe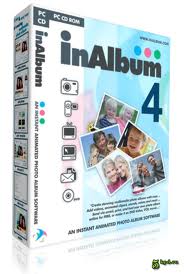 InAlbum is an easy-to-use photo slideshow software. It has the standard features of a typical slideshow software, but it's also a little restrained. What do we mean by that? Well, it only offers 300 templates to choose from which makes this software kind of limited. Photos in this program cannot be edited. Most would love to have a program that has unlimited images to be uploaded per slideshow, but this program however has a limit to the photos it can use in a slideshow. I'm sure the makers have a good explanation for that. The only reason why most avail this software is that it is decent enough for simple slideshow viewing and is reasonably cheap.
5. Microsoft PowerPoint 2010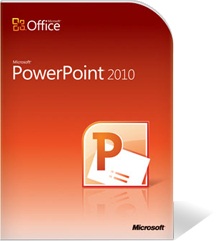 Maybe you are wondering why Microsoft PowerPoint is just at number five, despite its popularity. It is perhaps one of the most commonly used programs to make slideshows but other software (see above) had evolved into more cost efficient and more effective tools. PowerPoint is equipped with the basics of making photo presentations but it has limited background choices and transitions templates compared to the competition. What makes this software get a middle rank is that the price is rather steep, considering the options and features that it offers.
4. ProShow Gold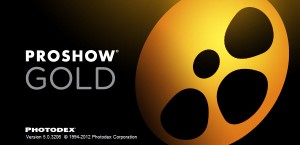 Compared to other slideshow software, ProShow Gold is a bit snobbish. You can only make the best use of it after you've learned how to properly operate and exhaust the program's every curve. Tech support is available from the site and quite exceptional, really. After learning every function and capability of this program, you can run slideshows and create them in whatever mode you desire and boast of your new skills to your friends. You have a wide array of transition effects and templates to choose from as well.
3. PicturesToExe Deluxe 7.5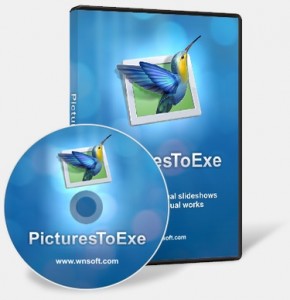 Are you the paranoid type who wants to secure every photo file that you own? It may sound farfetched, but the reality is, your photos may be stolen even when they're already compiled in a slideshow. With the use of PicturesToExe Deluxe 7.5, you can perform slideshows and set passwords to your photos and they are secured for life. The program also includes about 60 transitions to choose from. They say it's suitable for your everyday slideshow needs and they're not lying about that feature.
2. CyberLink MediaShow 6 Deluxe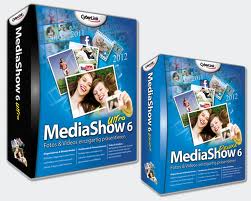 Most slideshow software available in the market today offer very similar features. Here's one interesting factoid about CyberLink MediaShow. The software might not have background template options, but is has some unique features worth mentioning. This program boasts of a one of a kind calendar view and something called "FaceMe technology" that you won't find in any other slideshow software (and that's why it's in number two). It is designed beautifully and designed to be user friendly.
1. DVD Slideshow Builder Deluxe 6.1.11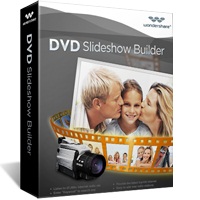 This software has a lot of background templates and transition effects. You've probably heard about that, yes? That's essentially where DVD Slideshow Builder is ahead of the others. It has 450 templates that may be used as slideshow backgrounds as well as 130 transition effects. Imagine all the slideshows that can be made with a total of 450+130 options! Another cool feature of this program is that it's divided into three sections. This is a great program for those who prefer everything they do to be organized.
Slideshows for photo browsing is a cool way to show off photos you've taken and photos you're in. You can even upload the compilations to all your social networking accounts. With slideshows, all you need to do is sit back and relax and forget that the mouse is there because you don't need it. All you have to do is watch.