Music-making used to be confined in a studio with the aid of expensive equipment. Today however, you can easily create professional and high-grade music through the use of Android music apps. Here are 10 of the best music-making software we recommend:
10. SPC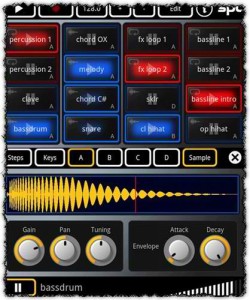 SPC is a fully featured music-making workstation that allows users to record and mix their own tracks. One of its main features is its 16 multi-touch main screen pad which is considered to be the base point of most tracks. This application can also be used in live performances. Simply program the pad to play along a particular music in different ways or use it to mix up tracks in real time.
9. SunVox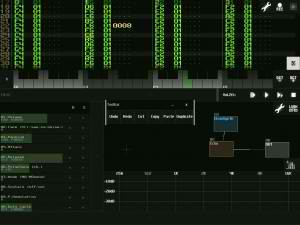 Packed with different options and tools for music creation, SunVox can be considered as a virtual music studio for Android. It comes with modular synthesizers and functions as a pattern-based sequencer. With this application, you can compose music on any device anywhere you are. Its key features include modular interface and optimized synth algorithms. It also supports multitrack WAV export, MIDI import and export, mic or line recording, and other real-time recording capabilities.
8. Solo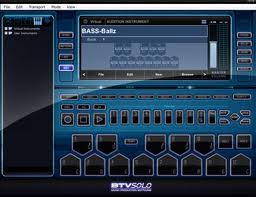 Solo is a virtual guitar that is packed with many features for creating realistic and professional music. It gives you the option to choose from any type of guitars such as classical, acoustic and electric. It also contains a huge library of chords containing chord diagrams. Additionally, you can also create your own chords and add them to the library. Best of all, you can use this application to play along with any music on your device.
7. Chordbot Pro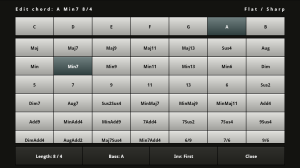 For songwriters, Chordbot Pro is a useful tool that can be used to try out simple or complex chord progressions. You could also use it to experiment and create different chord progressions and then play them back so that you know how they actually sound. This application has 30 comping styles and more than 50 chord types for transpositions. Once you're done with your output, you could also export it to a WAV or MIDI file.
6. PocketBand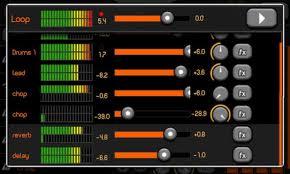 PocketBand is another music-making software that lets you create your own tracks with ease. It contains 11 instruments such as drums, synths, piano and bass guitar that you can use for mixing and making music. Additionally, it also has samplers, analog modulators, audio recordings and arpeggiators that you could integrate in your music.
5. AutoRap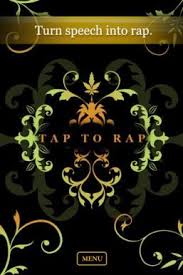 If you like to create rap music, AutoRap is the most suitable application that you can use. It automatically corrects rapping that is out of tune by matching the syllables with the beat. With its rappification technology, you can use this application to make original raps or to generate AutoRap from popular songs. And with just a few clicks, you could share your creations in different social media including Twitter and Facebook.
4. PowerAMP Music Player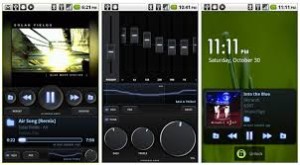 Poweramp Music Player is a comprehensive application for music making that supports different file formats including WAV, MP3 and WMA among others. It also has powerful tools such as cross fade, gapless, stereo expansion, balance, mono mixing, replay gain, and dynamic queue among others. It also comes with lyrics support and lyrics search features in case you like to sing a song but do not know its lyrics.
3. xPiano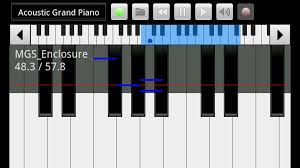 With its basic piano keyboard containing just four octaves, making professional-sounding music can a lot of fun with xPiano. This is because this application also gives you 12 other options for instruments to use including a Harpsichord and a Grand Piano as well as several just-for-fun choices like a gunshot sound, bird tweet or a telephone ring. You could then use this app for recording or simply playing music.
2. Uloops
Uloops is a popular Android app for music sequencing. Its Lite version, which you could download for free, allows you to make music tracks from different loops. You can also make layered tracks by mixing drums, synths, modulators and recordings. You can then export your music in MP3 or as a ringtone.
1. Audiotool Sketch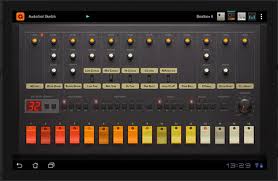 Audiotool Sketch is a top-of-the line application that enables you to compose simple or complex music pieces with the use of multiple sampling. You could also use it for sequencing sounds by digitalization of different popular instruments such as drum machines.
When creating music, this application also enables you to add a reverb or delay effect and also change the tempo of the music in real time. Each of the instruments in this application has all the parameters that you can find in the original, giving you full control of its sound.