Creating a logo is like creating an image that will best summarize everything people need to know about their business. This is why they need to make sure that their logos are carefully thought of and well executed. The usual concern though is that how can logos be created by someone who does not necessarily have any background or experience at it? This is where logo maker software comes in. This kind of software is great not only because it can help you get things done, but it is made even greater by the fact that it provides you with a lot of options, tools and techniques that will help you land the best result.
10. PagePlus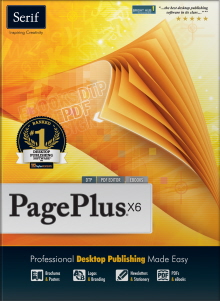 PagePlus is kind of software used to basically create any type of logo taking into consideration a person's preference as well as providing them with ideas and techniques that will surely work to promote any type of business or endeavor. This kind of software can be used once downloaded to a computer for $199.99.
9. LogoMaker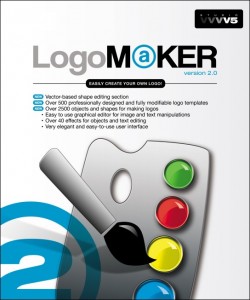 The LogoMaker can also be accessed through your own computer once downloaded. This one should only cost you $29.99 but it can already provide you with a full range of equality exciting features. This one is suggested for use among beginners who might not have specialized needs when creating their logos. Don't mistake it for a so-so kind of software though because it really isn't. In fact, you will be impressed with what it can offer you with.
8. AAA Logo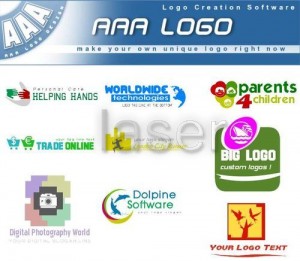 Instead of having to pay a huge amount of money for creating a wonderful logo that will easily encapsulate what your business is all about, why not go after AAA Logo maker that you can learn quickly and get a lot of ideas from? This great software is of course one that offers you tons of selections when it comes to artwork and designs and also one that allows you to create any design even without the necessary background or experience.
7. Logo Design Studio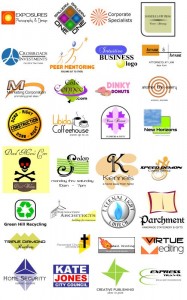 The Logo Design Studio is a great software that should be able to provide you with a range of web-free logos that you can use and save as your own without having to face possible charges from getting something online without paying for it. The minute you have made up your mind on which logo to use, this great software should be able to create business cards and other important things for your business.
6. Quick Logo Designer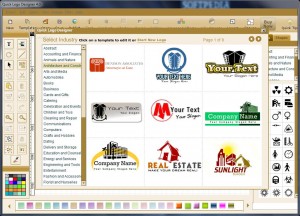 Check out the various logo samples you can find online and see if the same designs are what Quick Logo Designer can provide you with. This way, you will have an idea as to how to create a design and how to position your creative juices. This way too, you would have some point of comparison especially when it comes to getting things done. All this and more is what you can get out of this software.
5. LogoSmartz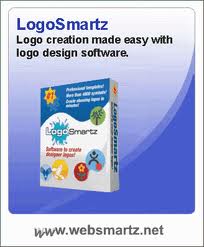 LogoSmartz is another competitive option you have when it comes to logo software. Downloading this one should cost you $39.95. With that small amount of money, you can already put an end to your worries in relation to your logo making endeavors. This one is fit to do the job for you plus it is a great choice for your budget because it is not necessarily expensive and wouldn't break the bank.
4. The Logo Creator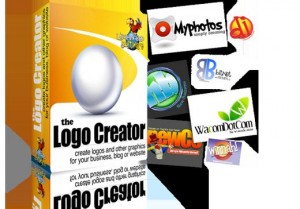 The Logo Creator is absolutely one of the best deals you have because it is easy on the budget. Therefore, you wouldn't have to worry about getting the best for the services you need without necessarily having to spend too much money for it. What's more, this kind of software is so user-friendly it will surprise you how great it works! It's actually pretty easy to use as well because there are complete instructions that you just have to follow.
3. Adobe Photoshop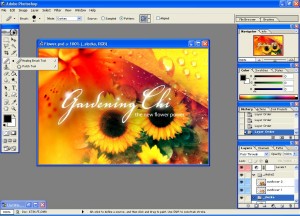 Of course, one should not forget Adobe Photoshop for all designing requirements. This is because this option is perhaps one of the most tried and tested options you have. Not to mention, you can easily get a lot of benefits from using this software especially if you have used it at least once before. There's no need for you to feel too overwhelmed with all the designing tools and buttons that you will find. Each one serve a specific purpose but you don't necessarily need each of the buttons anyway. Stick to your basic needs, move forward as you go along and learn as much as you can when designing and you will easily end up with the best software you deserve.
2. Corel Draw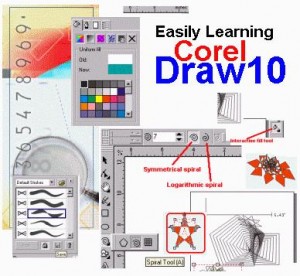 Corel Draw can very well be considered one of the most expensive options you have when it comes to a design software. This is because you are required to pay for roughly $499.99 for its full version and if you would like to eventually upgrade, you have to pay another $99.99 for it. Don't worry about the cost because if you download this kind of software, this is perhaps the only one you will need for the rest of your life. Instead of buying cheaper software that do not have what you need, get this one and be impressed with all the features they can offer. Not to mention, Corel Draw is a software that supports all types of operating systems too.
1. Inkscape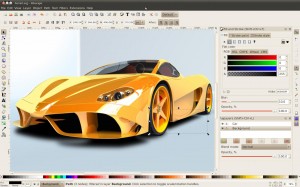 What's great about Inkscape is it provides you with an impression that creating your own logo design is not difficult and something that you can do for as long as you want. The interface of this software is truly user friendly so it helps encourage you to just let loose and do the necessary designs you want your logos to have. Inkscape now has other more updated versions so make sure that you double check which one you are getting at any given time.